Age Appropriate Fine Art Classes
For children ages Toddlers to Teens!
Escort Your Artist
Ages 18m - 3 Yrs. Old
Remember that time you tried that amazing craft project from Pinterest with the cotton balls and food coloring that stained your kitchen table and your toddler's hands for four days? Let's not do that again, okay?
Our "Escort Your Artist" playgroup is the perfect opportunity for your child to experiment with colors, shapes & enticing sensory materials. You or another adult sidekick (nanny, grandparent, etc.) will engage, inspire and challenge your little Picasso alongside our teaching staff, as they move freely throughout the studio working at their own pace at a number of creative art stations & prompts.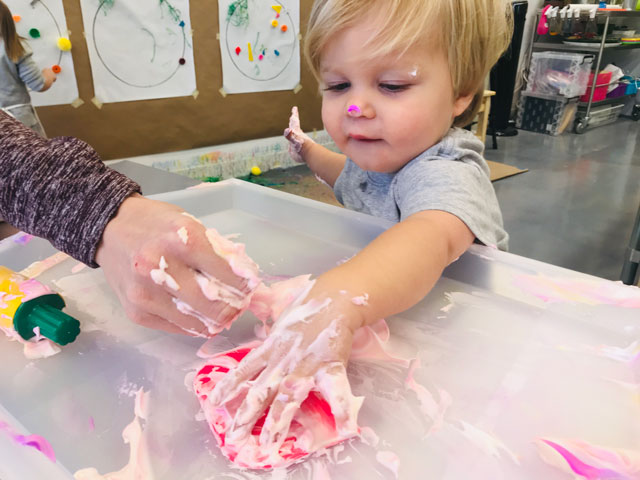 Story Time + Art Class
Ages 18m - 6 Yrs. Old
Join your creative little bookworms in this fun + messy Storytime Art Class! Each week, we'll kick off this fun class by reading from a curated selection of well-loved picture books (new releases + classics!), followed by art projects inspired by the story of the day! Imaginations will be bursting with energy as we get creative juices flowing through animated storytelling, rhymes + song! Audience participation + spontaneous dance moves are encouraged! We'll select featured stories that appeal to toddlers through preschool age children. Older siblings up to age 6 are welcome too!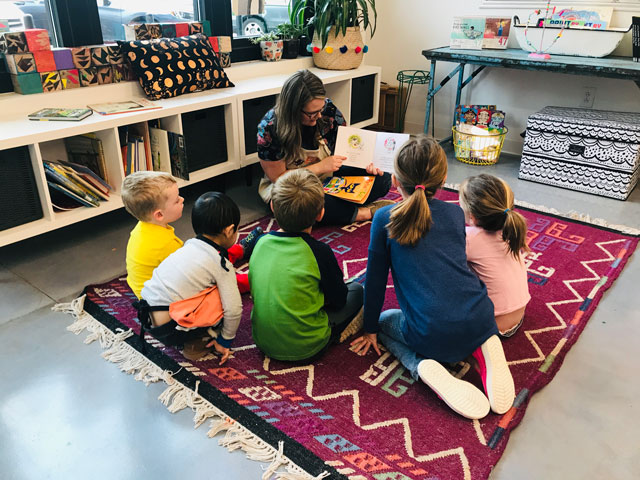 Preschool
Ages 3 - 5 Yrs. Old
This class is a blast for your newly independent artist as they experience a drop-off creative class. Each week is a different art medium, allowing your child to explore new materials and tools, turn their shapes into recognizable pictures, learn foundational art techniques and have some messy fun, all while easing them into a classroom dynamic.
If you were a fly on the wall during this class you might possibly see us using our paintbrushes as microphones, wearing embroidery hoops as crowns, and playing musical "colors" as we trade oil pastel hues!
Elementary
Age 5 - 9 Yrs. Old
This class blends fine art techniques with your child's own creative expression. We strive to expose students to aspects of art history, current art makers, and the elements of art (line, space, color, balance, etc.), while letting them run a little wild with their own imagination.
We hear lots of kids this age saying "But I don't know howwwww!!!!!!". We enjoy creating a space for your child to slow down, be in the moment, and be comfortable trying something new. This class is a great social experience and opportunity to share, brainstorm as a class, and bicker over who gets the yellow paint first.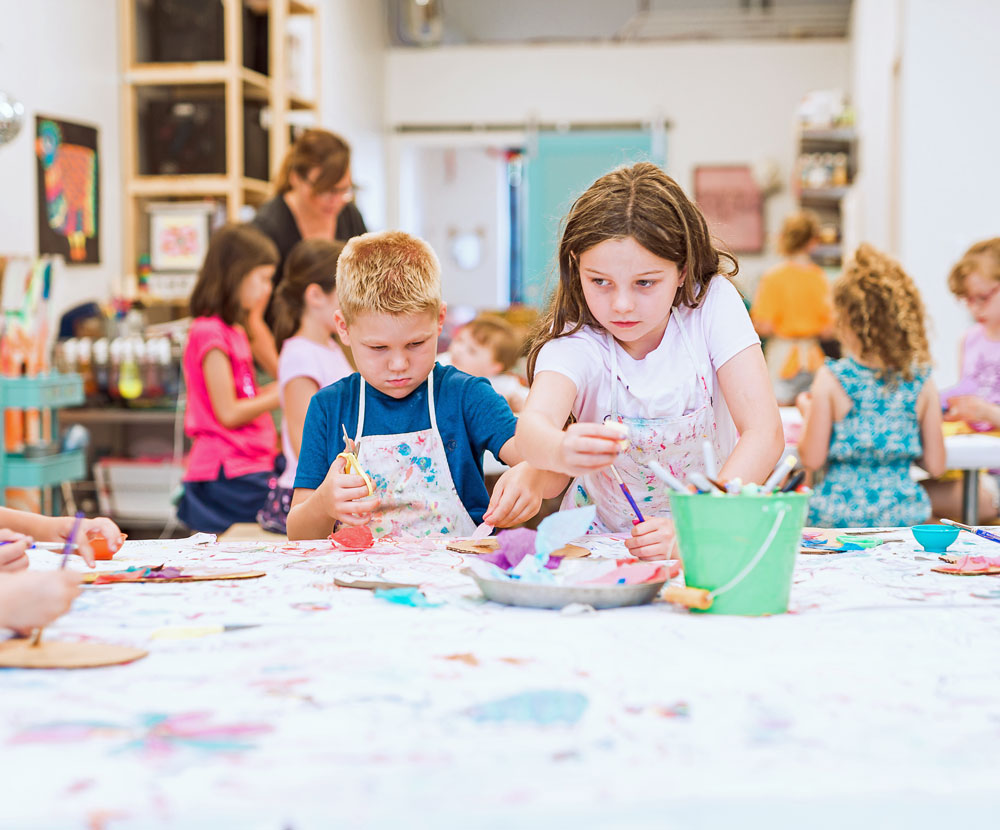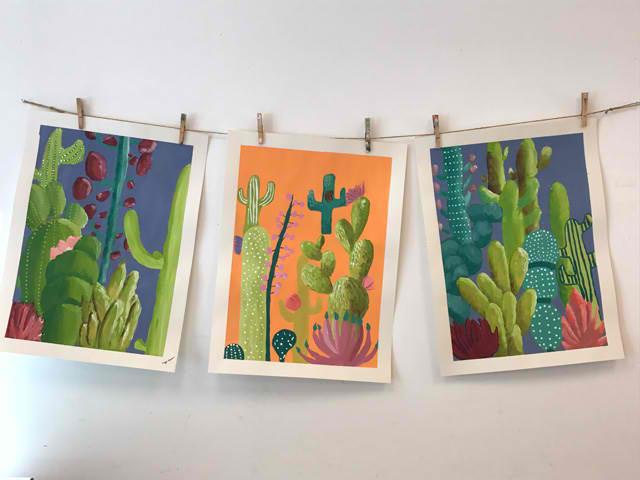 Middle School
Age 9 - 12 Yrs. Olds
These 'tweens are excited and ready for more complex techniques & materials and we have the joy of challenging them as they grown in the creative process. They are encouraged to trust their instincts, value their individuality, and think critically about their art choices.
Continuing with mixed media art projects, we embark on more advanced techniques in drawing, painting, collage, printmaking, and sculpture. The dynamic in this class is much more of a collaborative art studio - with students sharing ideas and teaching artists demonstrating techniques for each individual artist to apply.
Teens
12 - 15 Yr. Olds
This 60 minute studio class provides our early teen students with an in-depth opportunity to explore innovative art techniques, advanced fine art skills, trendy creative projects, and simply get their hands messy!
This process-oriented class emphasizes making independent choices, expressing themselves through their creativity, and progressively building upon their art-making knowledge and skills. We explore a variety of mediums with a constantly rotating menu of fun projects on tap, ranging from illustration, painting, printmaking, fiber arts, sculpture, & upcycle, to home decor + fashion trends! These classes are usually intimate and laid back - our team of instructors are skilled at getting to know individual students to strike the best balance between challenging & fun, helping to work through frustrations & self-criticism.
Students will grow in their understanding of techniques, art vocabulary, composition, proportion, scale, perspective, color theory, light & form. Oh! And they'll make some cool stuff too!