Online Art Experiences at Home
Same Unforgettable Art Experiences
in the convenience of your own home!
UNIQUE ONLINE ART EXPERIENCES
Straight to your front door!
These specially curated art experiences (calling it a kit or box just didn't seem to cut it) include all the crafty materials - and links to step-by-step video guides from our experienced teachers - for your child to enjoy creating THREE ARTSY PROJECTS within each package (shipped/delivered to your door). These art-tastic experiences will curate independent, creative, and expressive playtime and are the next best thing to being in the studio!
This is a "work at your own pace" experience for kids, allowing them to take their time and pause the creative process as needed (for a snack break or board meeting...). When ordering, simply select the week of delivery that you prefer (or weeks!). Each box comes with a link to a private website page where we will welcome everyone with video messages, and walk through what's in their box, quick tips & tricks for how to use the materials, and some super fun creative prompts!
SHIPPED from Charlotte, NC throughout the USA
$50 per child + $35 to add a sibling into the experience! Shipping included.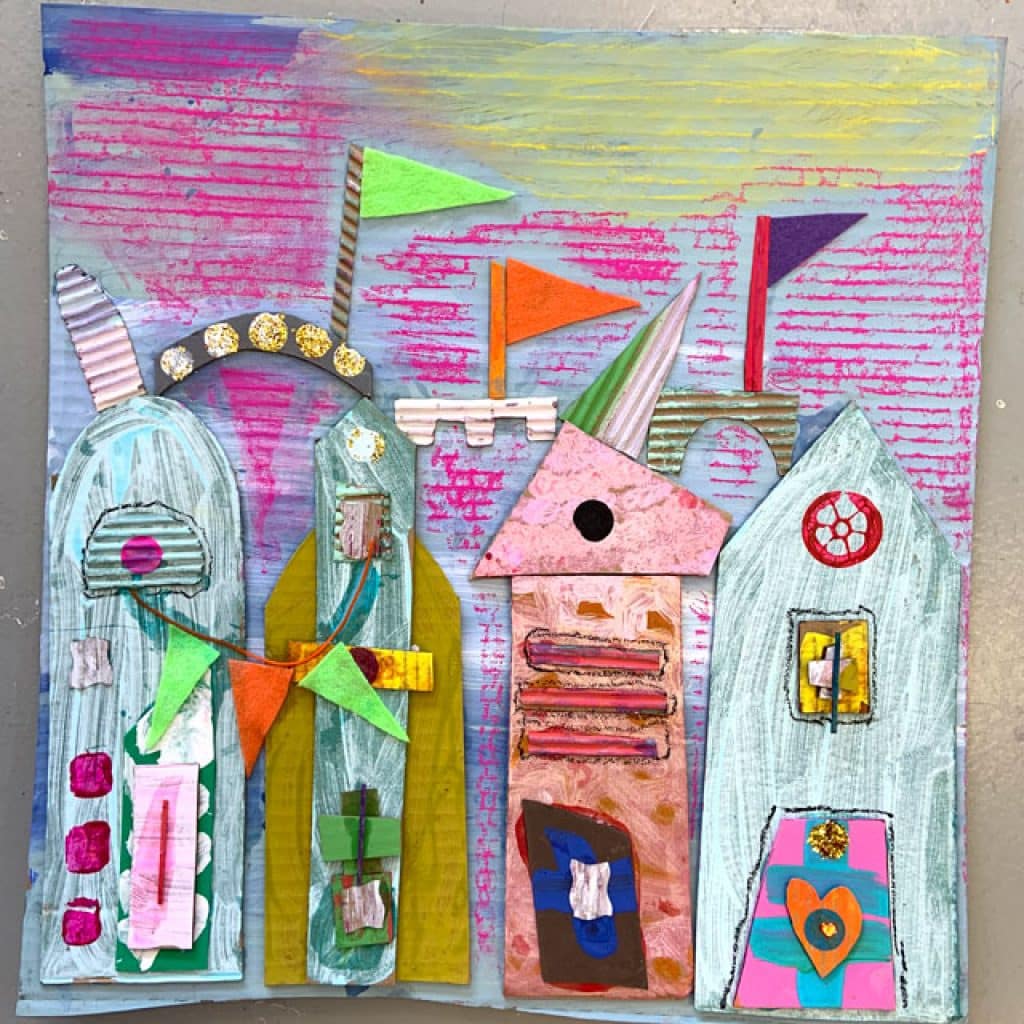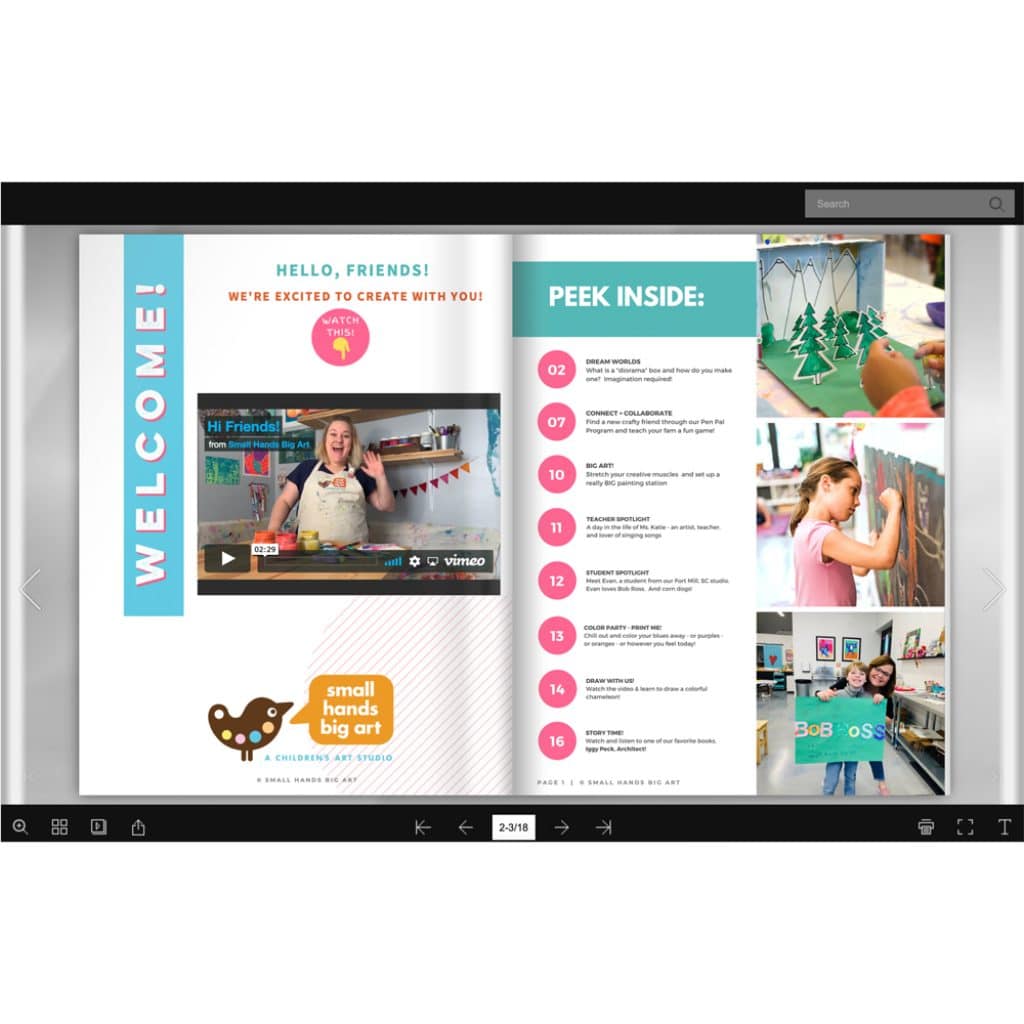 Interactive + Full Responsive
Digital Art Magazine for Kids
NO CLASS, NO PROBLEM!
When kids can't get to our art studio, we bring our art studio to them!
So much more than just an online class, this fully responsive, digital online magazine is like Small Hands Big Art in a box! Packed from cover to cover with fully engaging, self-paced art activities geared for elementary age kids, all projects are kid led and self-paced. The style of the magazine is fun and interactive! It's fully responsive on a desktop, laptop, tablet or phone (two page horizontal layout as or single page vertical). + Fun sounds and animations!
Kids will enjoy the cool sounds of the virtual pages flipping, and will love stopping and interacting with us every page along the way. And with the convenience of embedded videos, they can pause, stop & rewind so they can easily work at their own pace, with no pressure to keep up!
We hope your kids love it!
Click below to view a complimentary issue and see previews of other issues available for instant download!