Unforgettable Art Experiences
Classes, Camps, Parties & Workshops in Charlotte
Cutting Edge
Classes
Fine Art and Pottery Classes for Kids & Adults: Our weekly classes for kids ages 18m - 16 yrs (and adults!) are rooted in fine art principles, fused with contemporary trends, & slathered in your child's individual expression! Explore painting, drawing, sculpture, pastel, printmaking and more throughout each 6 week session.
In our spacious, state-of-the-art adjoining Art and Pottery studios, our experienced instructors guide students at all levels - no experience or skill level required! We dabble in a different media using only the finest art and ceramic materials. We prefer oil pastels, liquid watercolors, & heavyweight paper! Crayons just aren't our thing.
Pre-school children are introduced to a supportive social environment in which to gradually explore their independence with a parent or caretaker, building social and coordination skills, self-awareness and self-confidence. Older children are guided through the creative process through encouragement of original and creative self-expression. You'll want to drive straight to the frame shop!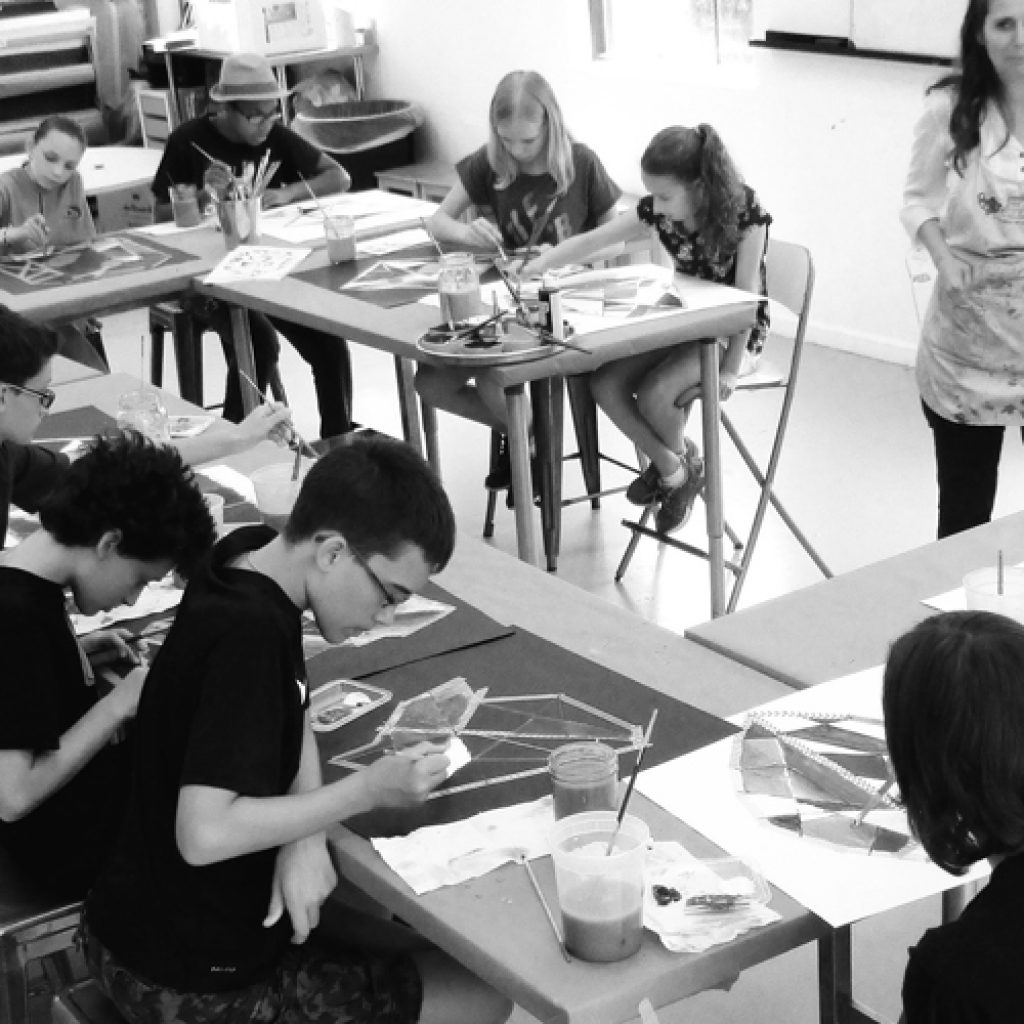 Cool + Creative
Camps
Mixed Media + Pottery Camps! Imagine combining your wildly imaginative children with impressive art supplies, phenomenal art teachers, oodles of fun & a dash (or 8) of glitter. All you need to worry about is deciding where you're going to display your new art or pottery collection!
Our fun & enriching half day Summer Camp programs for kids ages 4 - 14 educate, inspire & entertain your creative young artists! Pottery Camps are for kids ages 6 +. Variety is the spice of life so all of our camps offer a wide range of project topics and supplies that will spark their creativity & expose them to a stimulating mix of age-appropriate art techniques each day. Themes? Way too limiting & not our style!
Summer camps give us time to dive into lengthier projects like papier mache, batik painting, assemblage sculpture or clay. For our die-hard campers who return year after year (or week after week), we catalog all projects students complete & make every effort to avoid repeating projects!
And when school is out, look for our half day School's Out Camps!
Phenomenal
Parties
We plan an unforgettable party start to finish - you just worry about the guest list & something to stick candles in!
Our bright & festive Art Studio or Pottery Studio are the perfect venue to celebrate your special day (ages 4 - 100). We love any 'ol celebration - let us plan a unique & exciting event to commemorate a birthday, graduation, holiday, special accomplishment or milestone!
From the personalized digital invites to the fun decor and creative party activities, the guest of honor will feel like a rock star and everyone will bring home their own unique art project and stellar goody bag of arts & crafts materials!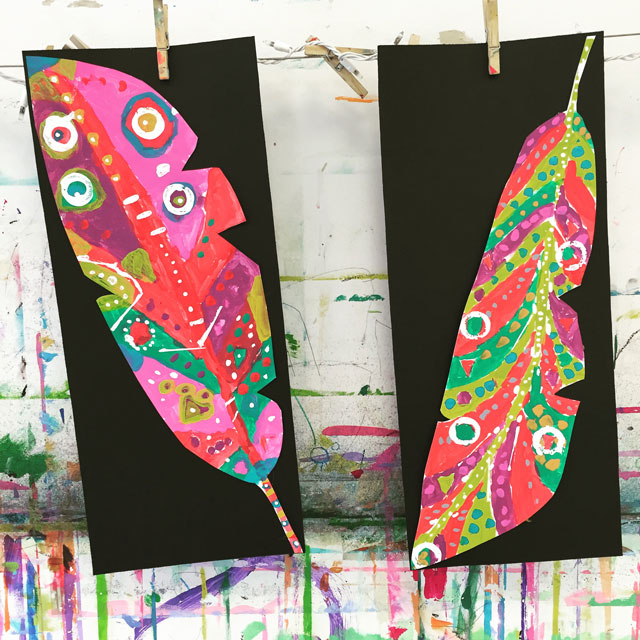 Whimsical
Workshops
When School is Out, Art is In!
From school holidays to snow days, if kids are out of school, it's a safe bet that our studio is bustling! From one and half hour themed workshops, to three hour half day camps, all with unique and fun curated projects for holidays such as Valentine's Day, Mother's Day, Thanksgiving, & Winter Break!
We also love to host themed workshops in both our Art Studio and Pottery Studio that teach a specific technique or project, or geared towards specific age groups (such as toddlers, teens & adults).
And if you're looking for the perfect space to host a private workshop, we can do that too! We love to plan and style fun events for any occasion!
Fabulous
Family Art Sessions
It's a priceless family bonding experience involving movement, making creative choices together, collaboration, cooperation, laughter and love.
Our favorite medium for this type of art experience is layered mixed media, a process in which you build up layers of oil pastel, chalk pastel, different types of paints and textures. This process offers many unique ways to personalize and customize your art in ways that are meaningful to your family, making the final piece a cherished heirloom and one that you will proudly have in your family for years to come!
All family members age 1-100 can participate and make their mark!
Outstanding
On Site Programs
In addition to teaching classes in our studio locations, we also provide art enrichment programs on site at local schools and other organizations & facilities during the school year and summer.
Please contact the studio for information, pricing and schedule availability:
Charlotte Studio (including all surrounding Charlotte suburbs, north & south): 704.246.8271, info@smallhandsbigart.com