Hello!

I'm Jennifer, and together with our fabulous team of talented teachers, I run this bright little hub of buzzing creativity! And by "run" I mean I mop up the paint spills and pay the light bills.

In the 14 years that we've been been fueling kids' creative passions, we've passed a lot of paint and washed a lot of brushes! We've encouraged and inspired and cheered and celebrated a lot of kids. A LOT. We've influenced and shaped countless imaginations, and at times I know this studio was the only happy place that some kids had. There were days we were pretty sure we couldn't come up with a single other original creative idea (but then we did!).

Our Mixed Media Art Studio and adjoining Pottery Studio seems to wrap their arms around everyone who passes through, kids + adults alike, changing us all for the better.  I'm so proud of our team and what we do, and there hasn't been a single day that I've walked in and not wanted to literally hug the walls!

As we commemorate our 14-year anniversary in 2023, we celebrate our exciting growth and evolution as a company and brand. Our South Charlotte studio continues to be the heartbeat and driving creative force of the organization. Come see us in our spacious Mixed Media studio and adjoining Pottery Studio at Waverly! We're excited to meet you & your children, & share our journey with you!

Founder
Meet Jennifer Bryant
Fun Stats
1
buttons glued to something
1
Consecutive # of Weeks One Student Attended Summer Camp (we miss you, Phillip)
1
Number of times Ms. Katie mis-spelled the word "Scissors"
A Litte More
About Us
So what are we all about? Well, first, we like to point out that we are a teaching studio. We want kids to learn while they are here, not just do "crafts" they can do at home.
Rooted in fine art principles, fused with contemporary trends, and slathered in individual expression, we pride ourselves in curating an innovative art and ceramic curriculum that grows with your child.
We start when kids can barely plant their swivel hips at our painting wall to thrash around with a brush (Pottery starts at age 6 when they can reach the "gas peddle" of the pottery wheel!). We continue straight throughout childhood, right into the teens - when they start following us on Instagram! We strive to push their - and our - creative boundaries, whether it is the first visit or the 400th.
Our goal is to see that your children leave the art or pottery studio having enjoyed the creative process. We want them feeling confident and proud of their efforts and finished pieces. And above all, we want them to surprise both you and themselves with how much they learned! And we love to host you & your "big kid" friends in our art or pottery studio as well - our studios are a great spot for a date night, special occasion, private party, ladies night out or just when you want a little time to indulge your own creative passion!
Classes
Camps
Parties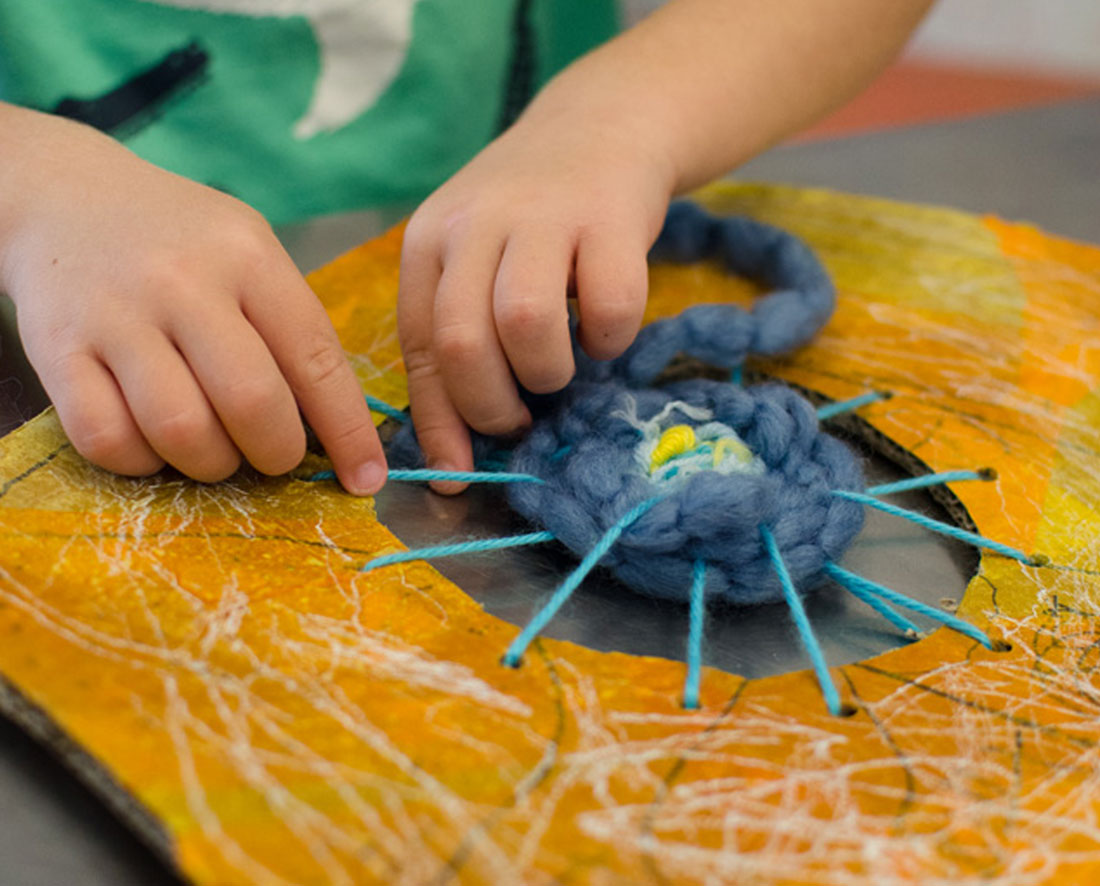 Workshops