We hosted a lovely group of watercolor enthusiasts last Thursday at our bi-weekly modern craft night at the Small Hands Big Art studio in Charlotte!
The theme for that night's workshop was Watercolor Winter Blooms!  We're excited to share these images from the evening with you!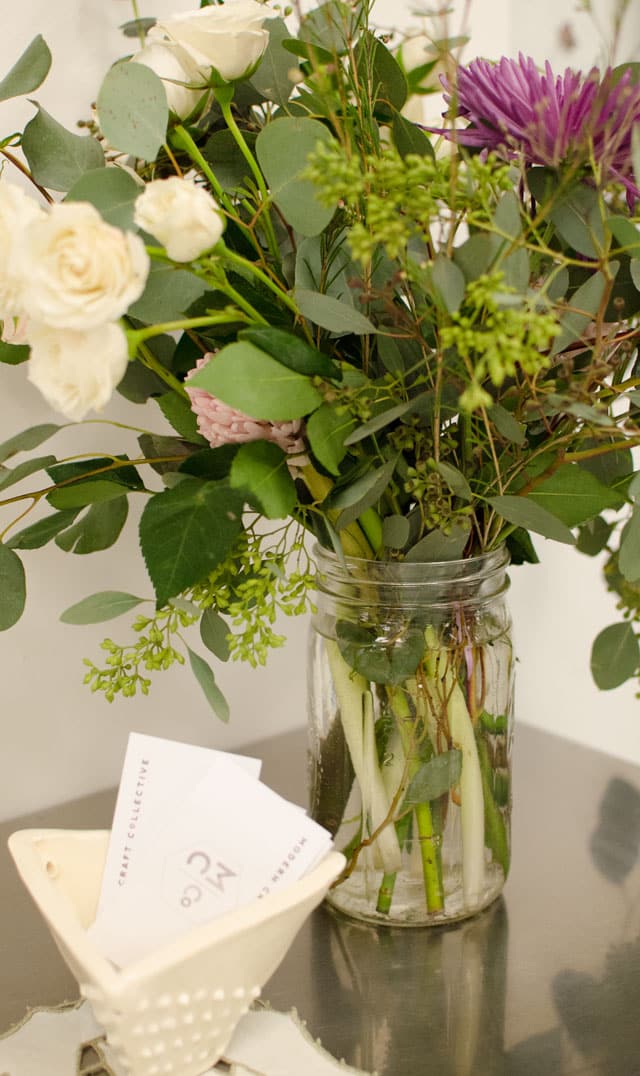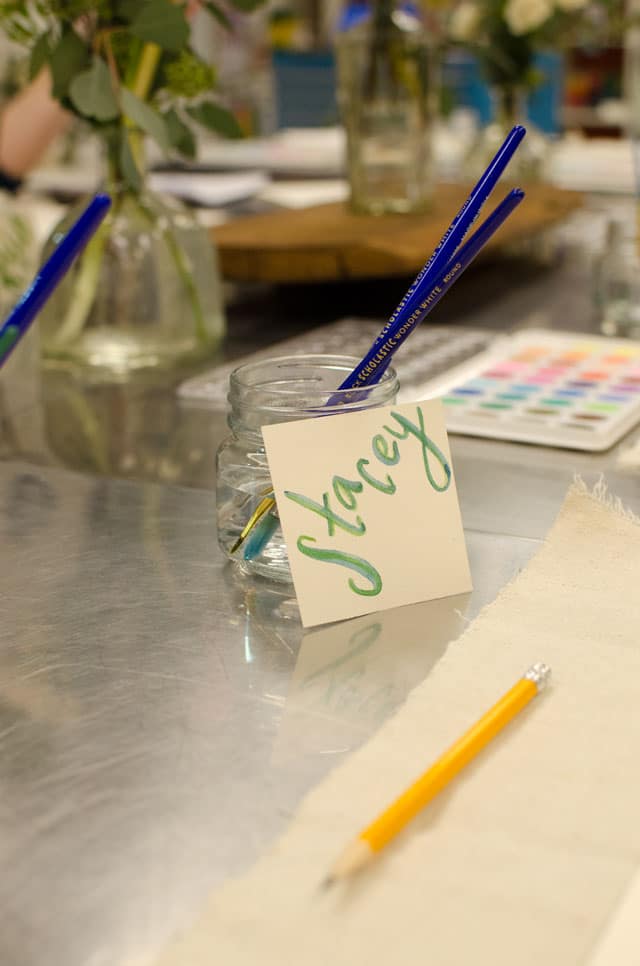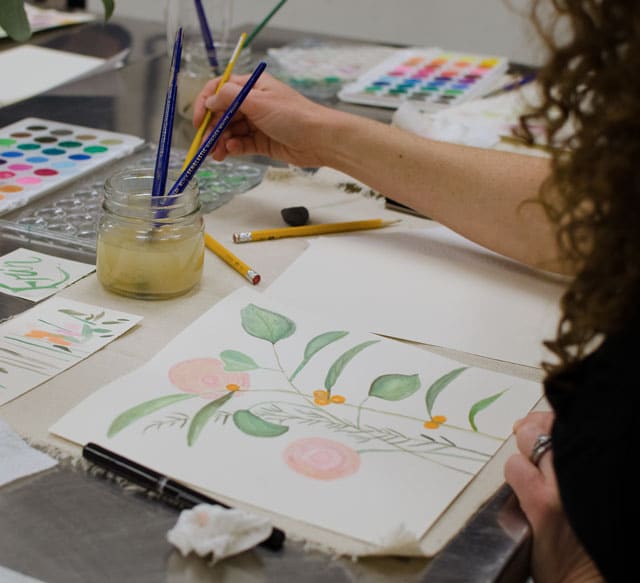 \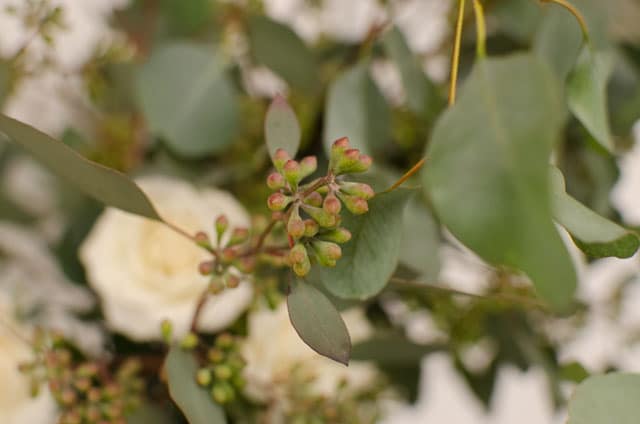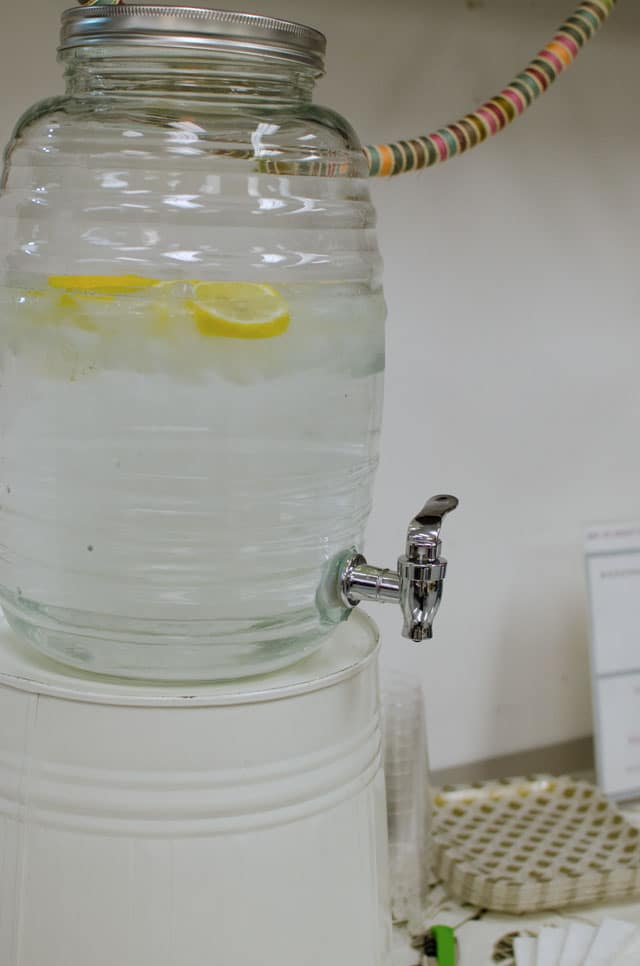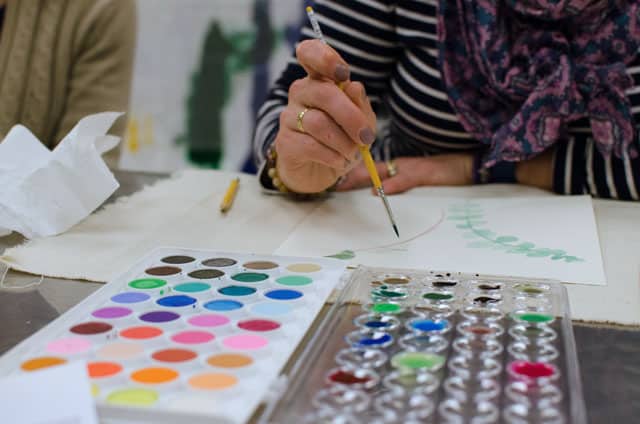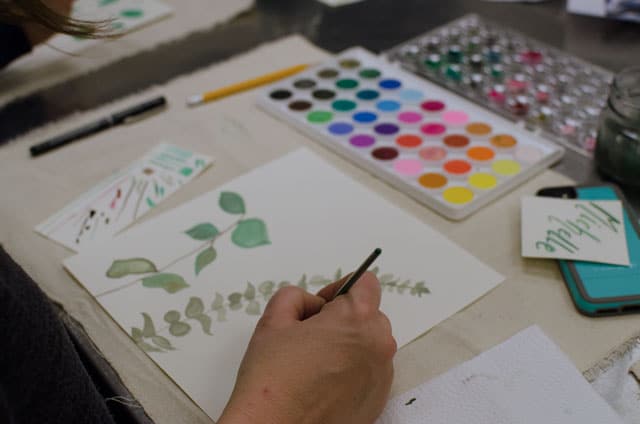 \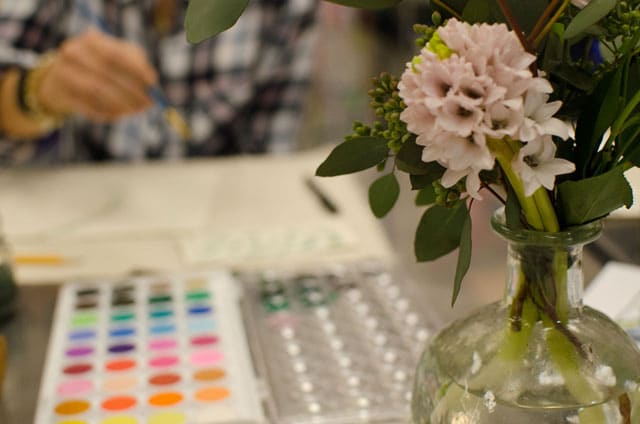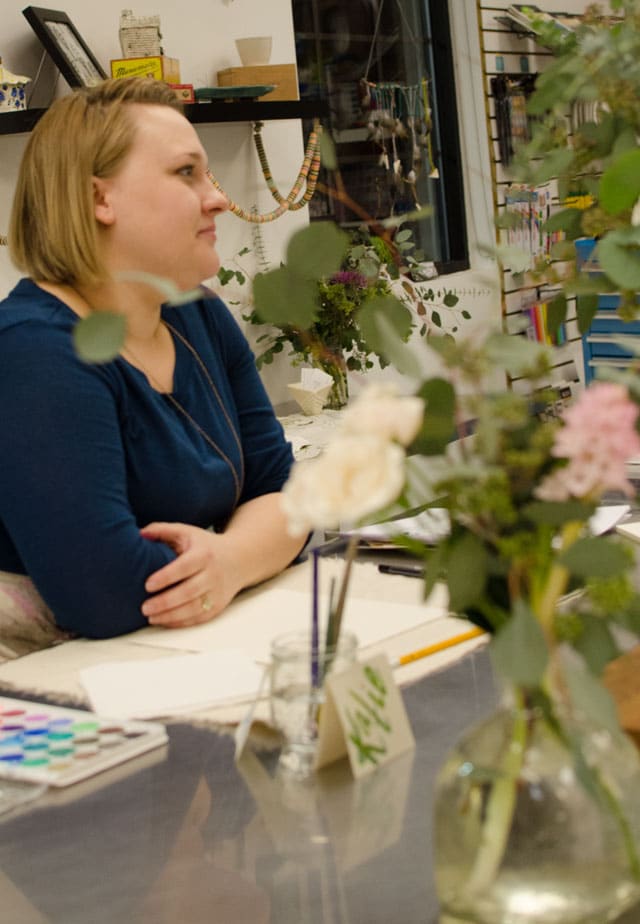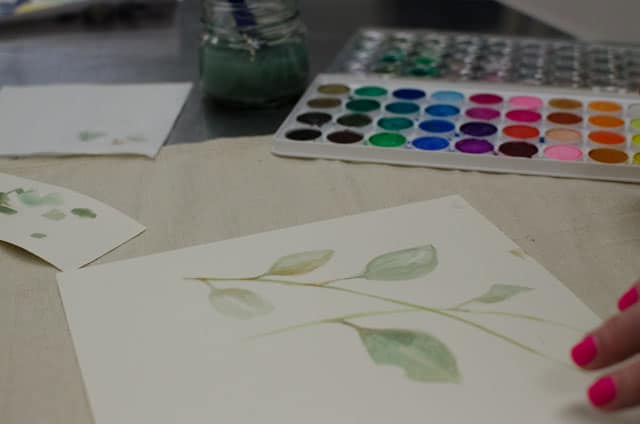 \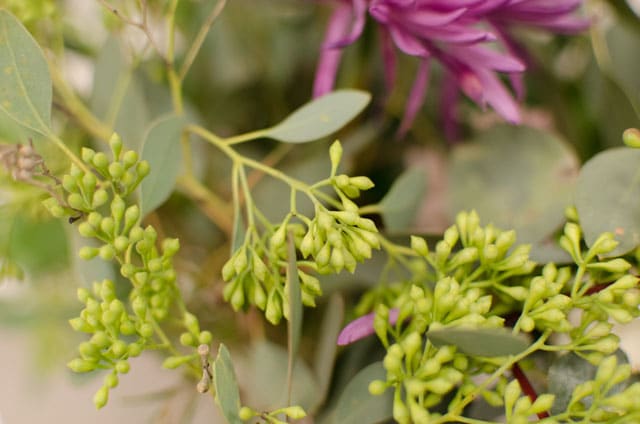 The studio smelled luscious with the scents of fresh eucalyptus sprigs, mums, roses and lush winter greenery.
We enjoyed meeting new friends and teaching a few old friends some new tricks as we introduced everyone to the basic properties of watercolor paint, brushes & papers.  They spent the evening experimenting and working from light to dark as they chose their colors, and layered their sprigs and blooms.
We were impressed with everyone's open-minded attitudes and willingness to go with the flow as they familiarized themselves with how the paint behaved.  It was interesting to see so many different styles evolve as the evening progressed.
We confess at the end of the night we were obsessed with how beautiful the muted colors of rinse water looked!  Art is everywhere!