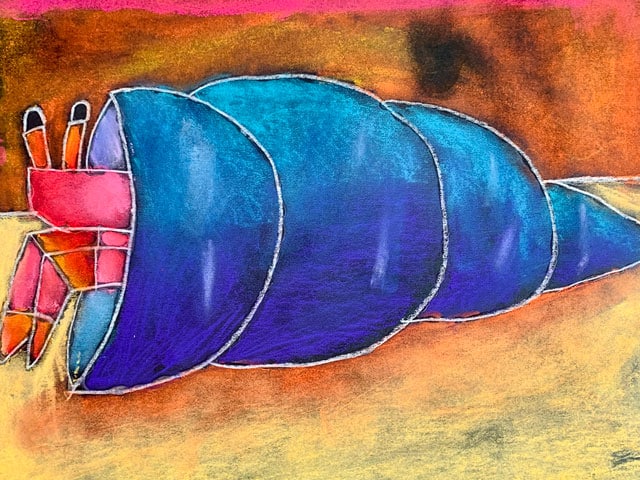 Give us a 🐚if you 💛 hermies!
These adorable little hermit crabs were the ultimate summer crowd pleaser! They were so irresistibly creepy and cute at the same time, the kids just couldn't help but love them!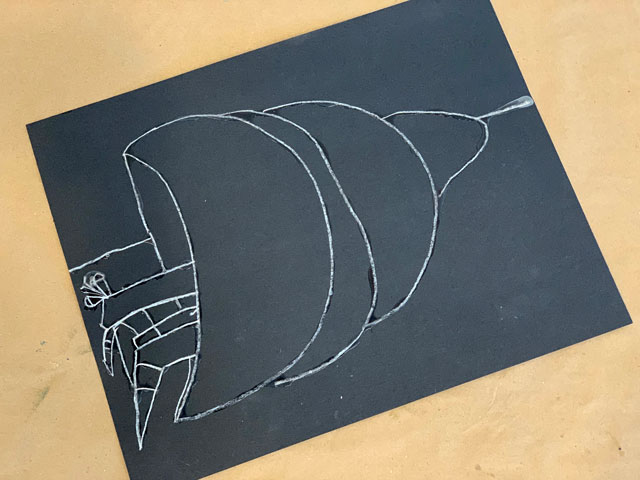 This was a super simple instructed drawing – we drew them with white china marker, traced with glue (dry overnight) – then chalk pastel. We instructed kids on how to make the shell look round and cylindrical with highlights & shadows.