Our tween / teen class created these amazing contour flowers using india ink and acrylic.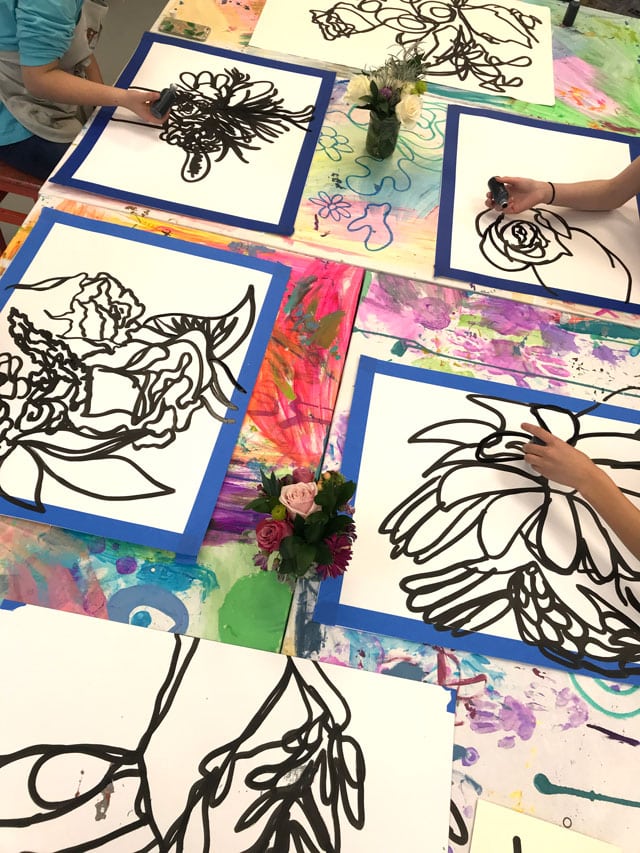 We wanted students to practice working on a very large scale, to create a contour drawing using gestural line work and motion, and to explore how to build up a painting layer by layer.
We set up a fresh arrangement of winter blooms as inspiration, and started by drawing directly with india ink on large white heavy weight sulphite drawing paper as we worked to create a gestural drawing of their still life.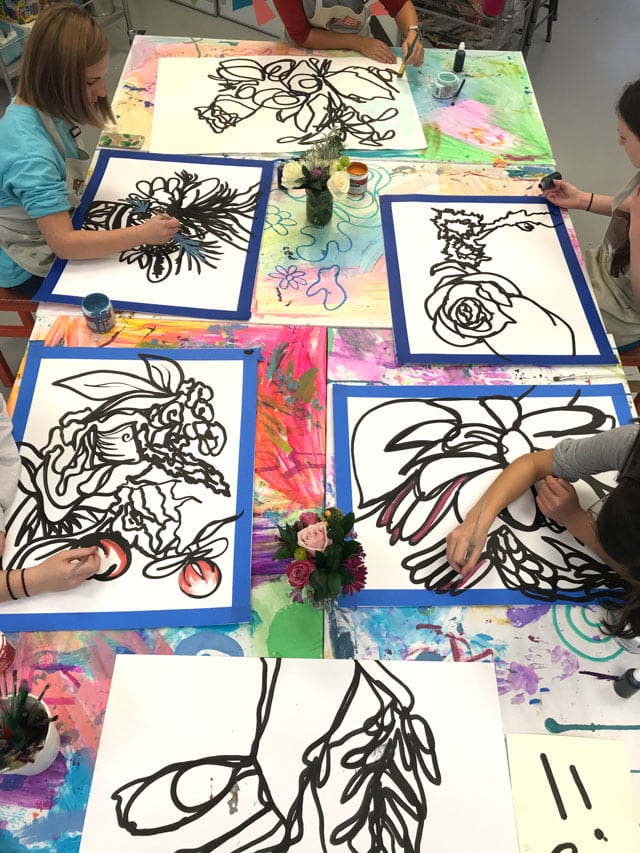 We explained that when we work gesturally it means that we can see the movement of our arm within the mark making method on our paper. 
Students were challenged to make a continuous contour line – never lifting their ink and moving quickly.
We guided them to explore a variety of organic shapes found in flowers – we don't always see simple and spread out petals. Flowers are made of a variety of organic, twisting, and intersecting lines.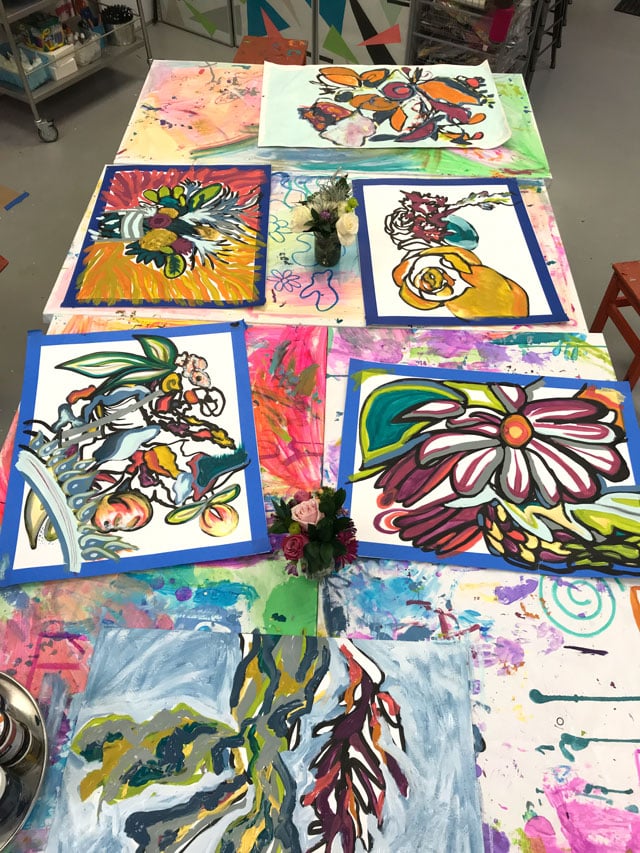 This is a 90 minute class. The above photo is about how far they got during the first class.  The following week, they worked with gestural brush strokes to add color to their arrangement of winter florals, greenery, and sprigs.  They were so beautiful and these kids were so proud of their amazing creations!  And we loved how each student's unique style emerged as these evolved, and they all looked so different in the end!