View these highlights from our annual Fall Festival!
We can't believe that this was our tenth Fall Festival!   We usually do pumpkin painting out in our parking lot, and inside we have a smorgasbord of festive fall-inspired crafts.
The pumpkin crop this year was a bust due to a few hurricanes and a lot of rain and humidity, so we were forced to think outside of the box and embrace change.  And you know what?  We realized that in comparison to the fabulous outdoor project we came up with this year (hello whirligigs!!), pumpkin painting is kinda not that exciting!  They say "Necessity is the Mother of Invention" and to prove it, we came up with some projects that were much more interesting and more long lasting and a greater overall experience for the kids!
So no offense to the pumpkins, but we think our pumpkin painting days are over!  My husband is affectionately referred to as "Pumpkin Boy" this time of year because he likes to be in charge of all things outdoor and pumpkin-related, but this year he was promoted to "Whirligig Guy"!
This year, our wall project was a massive velcro dot party!  We had some sandpaper discs that someone donated, the backside was the same material like the soft side of velcro.  So we set up a wall and stuck about 4000 velcro hook dots to the wall in a cool pattern, and kids were able to paint the discs and go attach them to the wall!
We also had some cute little friendly flying witches made out of dixie cups, beer pong ball heads, and old paintbrush brooms!
Our owl station and friendly one-eyed box monster stations were also a hit!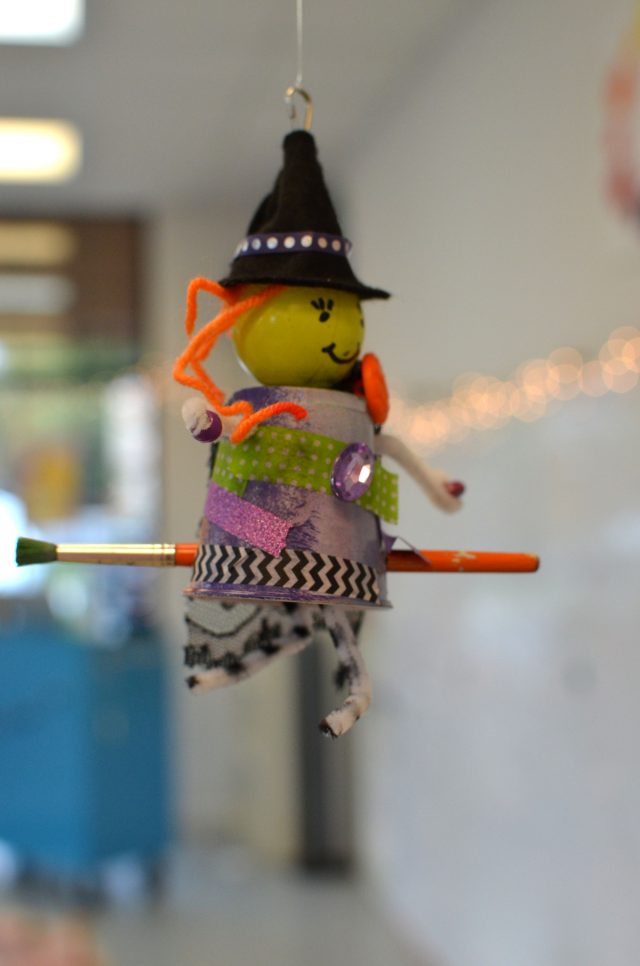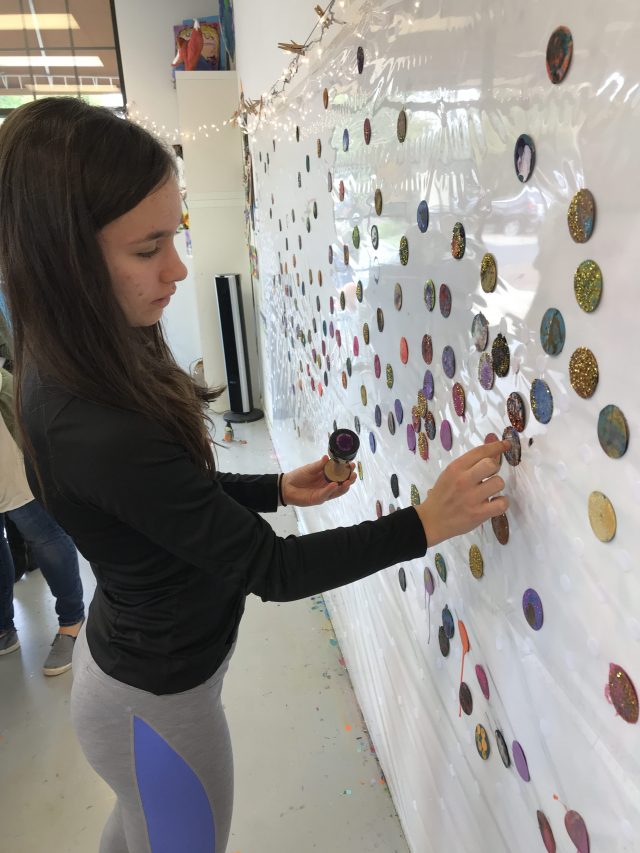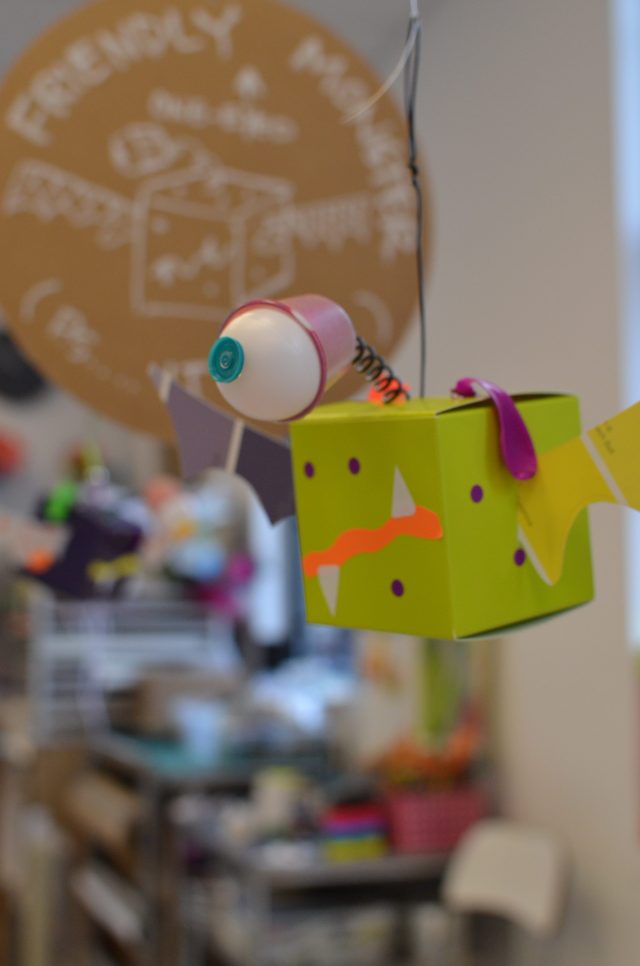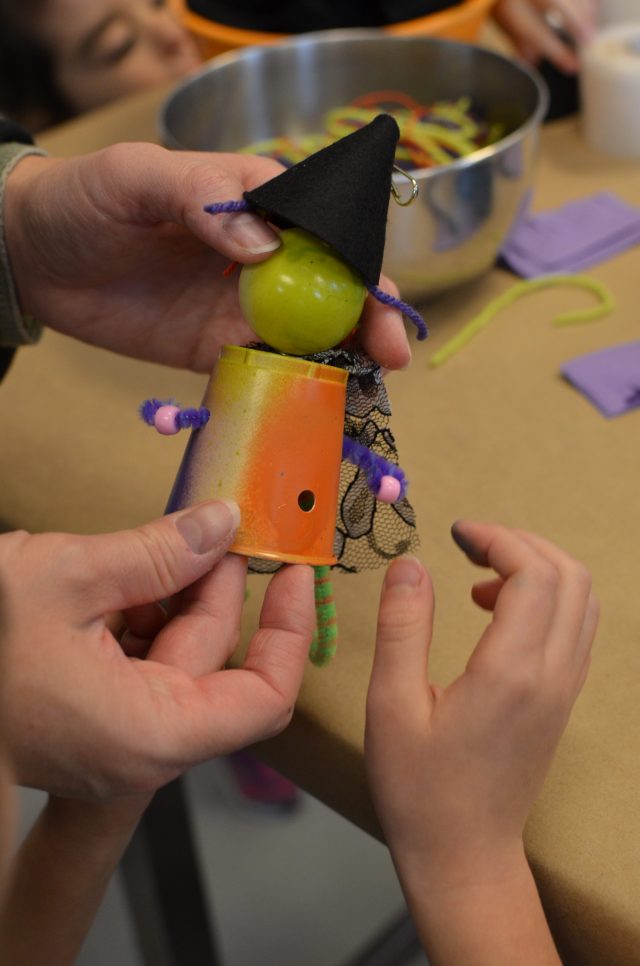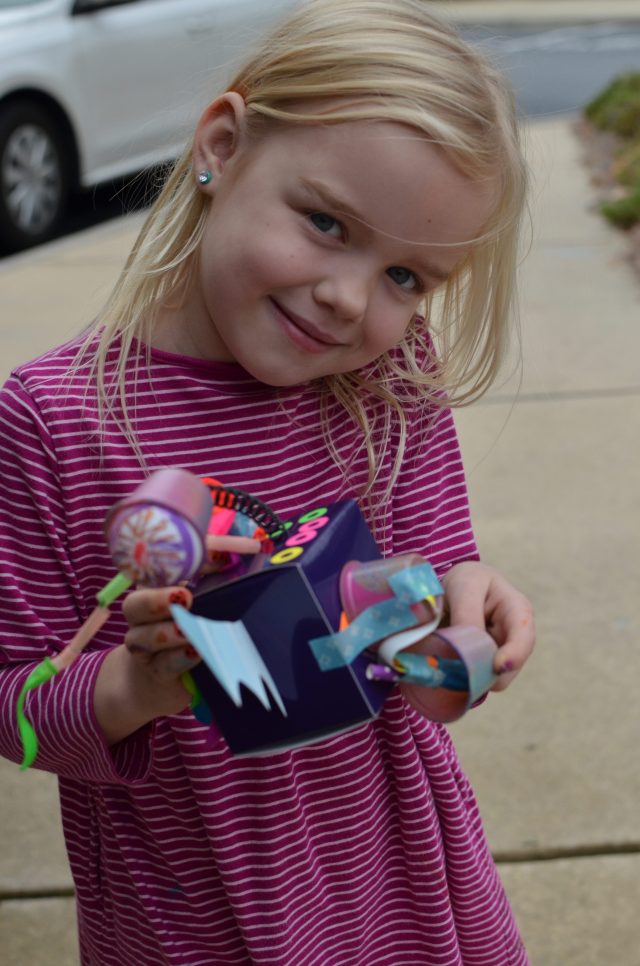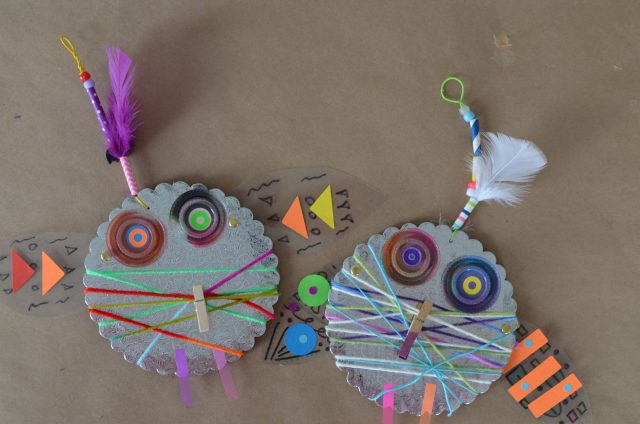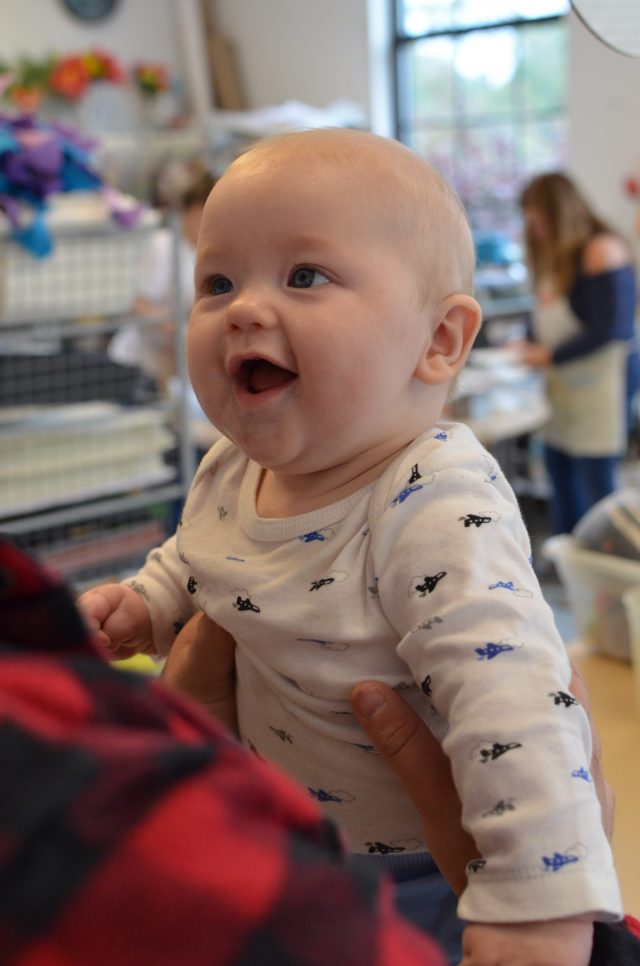 Miss Katie's sweet baby Jonah