We broke out our fine art Prismacolor markers last week for these fancy hens inspired by illustrator Brooke Connor.  Our artists loved this Brooke Connor Chickens project so much that we took a vote, and they opted to work on these for the entire three hours of camp one afternoon!   After the "hard part" was over (drawing the hen and all the fancy lines & shapes), they really enjoyed the coloring part – mental yoga!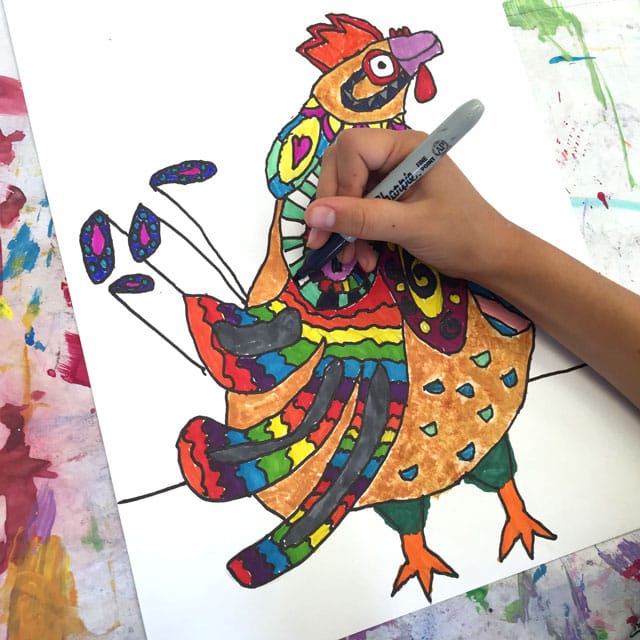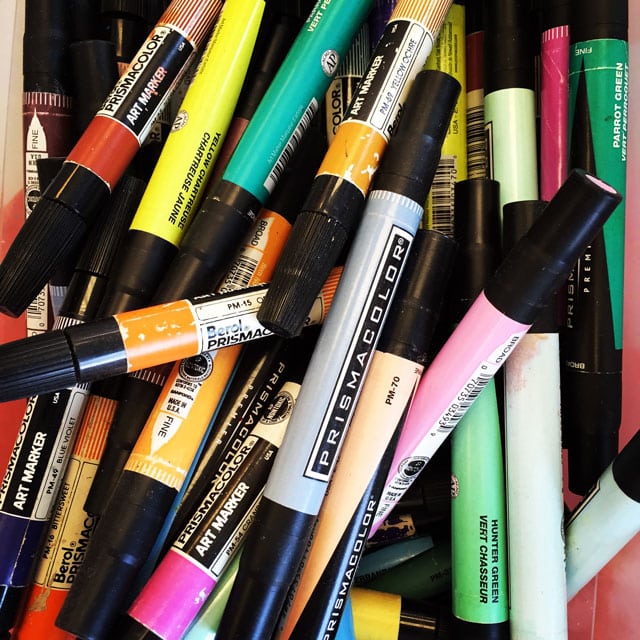 Students drew these with pencil then traced with black permanent marker.  We started with a large simple teardrop shape for the hen's body, and talked about how fluffy the hen's feathers are and how to draw them coming off her body like she was wearing a "cape" of feathers.  A helpful tip is to trace the fluffy feathers first, not the outline of the teardrop shaped body.  That way it looks like the feathers are ON her body.
Every single one of these Brooke Connor Chickens turned out stunning!
They reminded me of characters in an animated Pixar movie!  I can imagine their voices and their quirky personalities!