suThis abstract typography art project was a big hit last week in summer art camp!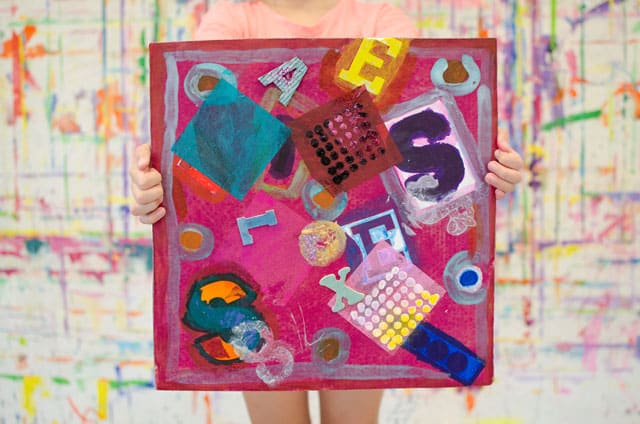 Students started by applying a layer of color to large pieces of cardboard.  The cardboard was set aside to dry while we discussed the learning objectives of the project.  Our goal was to teach them about typography and abstract art.  We of course knew that most kids would naturally want to just create their names so we had to stress that was not the purpose of the project!
We introduced the concepts of letters as "shapes" and as an interesting abstract design element.  Students subconsciously formed words out of random letters.  "Alphabet soup" was a great analogy they could relate to!  We did a quick demo on the white board using the letters that make up the word LOVE.   Each letter was floating, sideways, upside down.  No matter how they were floating or jumbled, our brains still knew it spelled "love".
Students thought of a meaningful word (preferably short) or incorporate their initials or meaningful numbers (birthdate, age, number of people in their family, lucky number, etc.).  The other guideline was to not lay out letters in a straight line, but rather arrange them jumbled on their composition.  Then we sent them hunting for materials at our round table!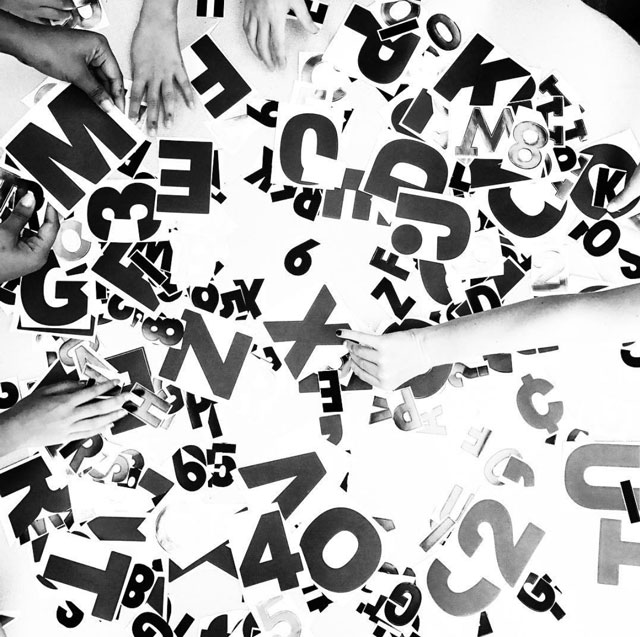 Materials used:  a large supply of adhesive letter and number stickers, all cut down from whole sheets, paint, tissue paper, stickers + glue.   This enabled students to also be able to use the "stencil" of a letter already used by someone else.  We also had some small wooden craft letters and numbers and some chipboard letters.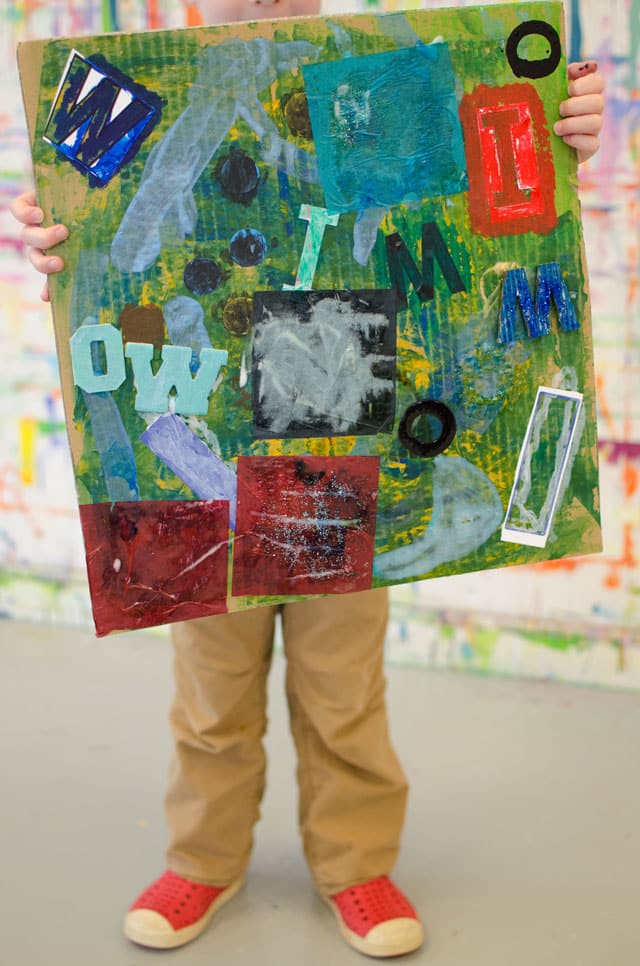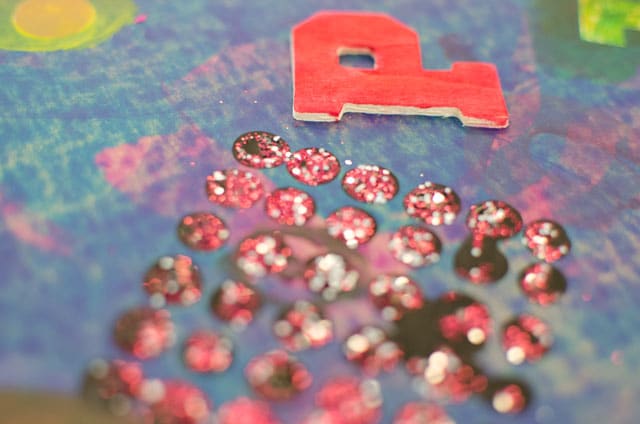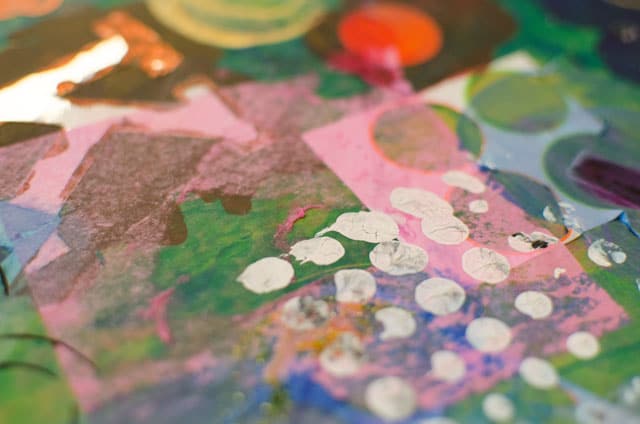 Students were encouraged to overlap their letters & numbers in places, or have them extend off the edge of their cardboard.  From here, we simply started a layering collage process, adding more paint, tissue paper, and more letters.  As a final touch, we did some "stamping" with interesting shapes on top (thread spools, bubble wrap, etc.).
The final pieces were stunning in our opinion!
Most students really enjoyed the open-ended process of this creation, with the except of a few who had a hard time accepting that the project involved a little more imagination, creativity, & "work" than simply just spelling out their names.
Check out another one of our favorite typography art projects here!