We are always teeming for new topics, art movements, techniques, and mediums for our teen art tribe to experience.
Over the past two weeks, these crazy creative students (ages 12-15) tackled the topic of surreal collage art.  **Warning!**  Prepare for your mind to be blown!  Yeah.  Would you just take a close LOOK at these!!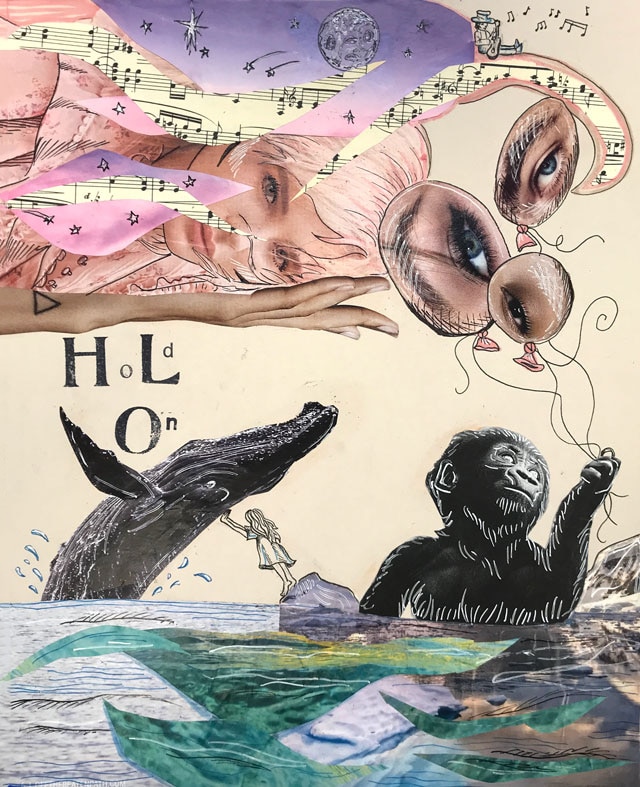 Each artist was given homework the week prior to gather up an array of magazines, images, photographs, and 2D memorabilia.  Everything had to be free game to cut up and use in their collage.  Every single one came to class with an arsenal of goodies. In addition to the supplies they gathered, we of course had a smorgasbord of old books (Alice in Wonderland… an apropos surrealist novel), sheet music, painted paper, magazines, and printed papers to play with.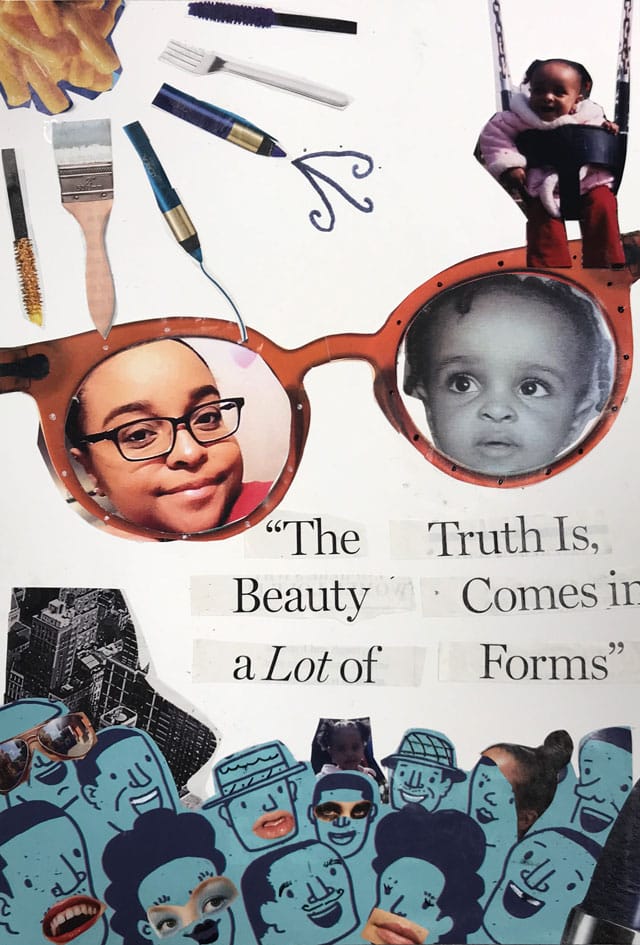 One of the challenges was to break down the idea in their head that they were creating a bulletin board or scrapbook page style of their favorite things. This wasn't intended to be a yearbook page.  It was an adventure in surrealism. Each student stepped into a world of bizarre and dreamlike mixing of fact and fiction. We looked through a variety of surreal art – including traditional work by Salvador Dali & Rene Magritte as well as contemporary collage artists. We investigated how to take multiple images or subjects that don't "seem to belong" and create a scene or theme that ties them together.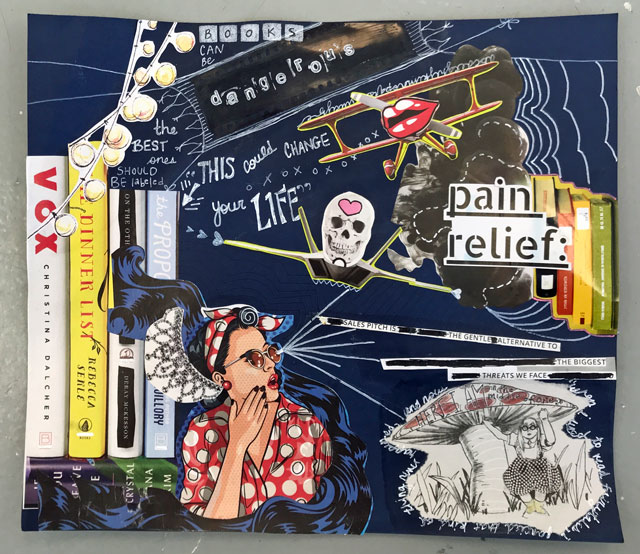 They had fun playing with pictures, tearing through magazines, and dry fitting different arrangements. Each student had to "pitch" their concept to us, work through any holes in their vision, and get to gluing! After assembling each collage with glue on matte board, students worked back into their composition with typography stamping, hand lettering, and illustrative design.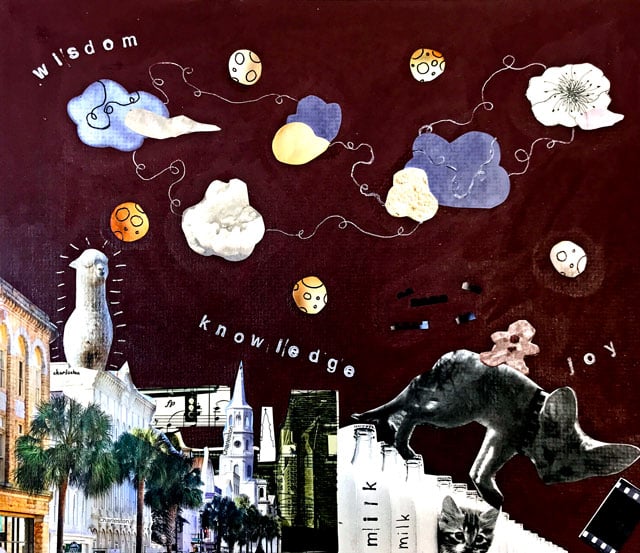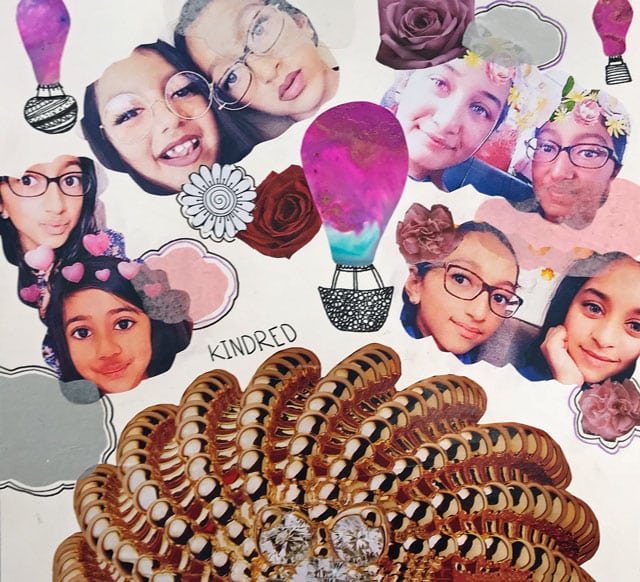 Everyone was so "into" this project.  They supported and encouraged each other as they figured out how their intertwining and overlapping layers could come together in a cohesive composition!  They fearlessly explored  themes like identity and beauty, a spirit of wanderlust, and the importance of community.  Students composed images around an inspirational quote, the loss of a loved one, and simple, joy-filled whimsy!
We loved this project as we watched their limitless imaginations unfurl!   We've gotten to know this crew well over the past year, and are so proud to see so much of their unique personalities reflected.  Kudos to these kids for pouring themselves into their artwork.  Literally!