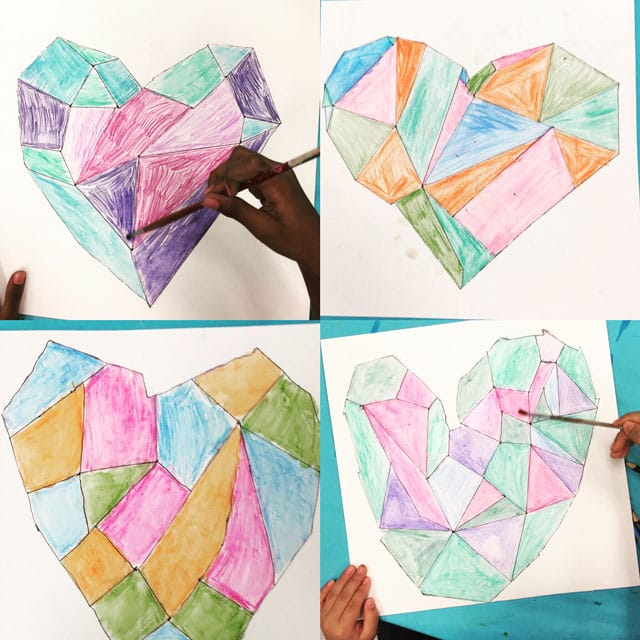 For Valentine's Day we selected faceted geometric gemstones as our inspiration!  We discussed geometric shapes, and used two different approaches for our younger and older classes.
Younger students lightly drew a heart shape, then went along the outside edges with long pieces of washi tape, creating straight, angled edges.  We had to constantly reminded them, "No rounded or curved edges!"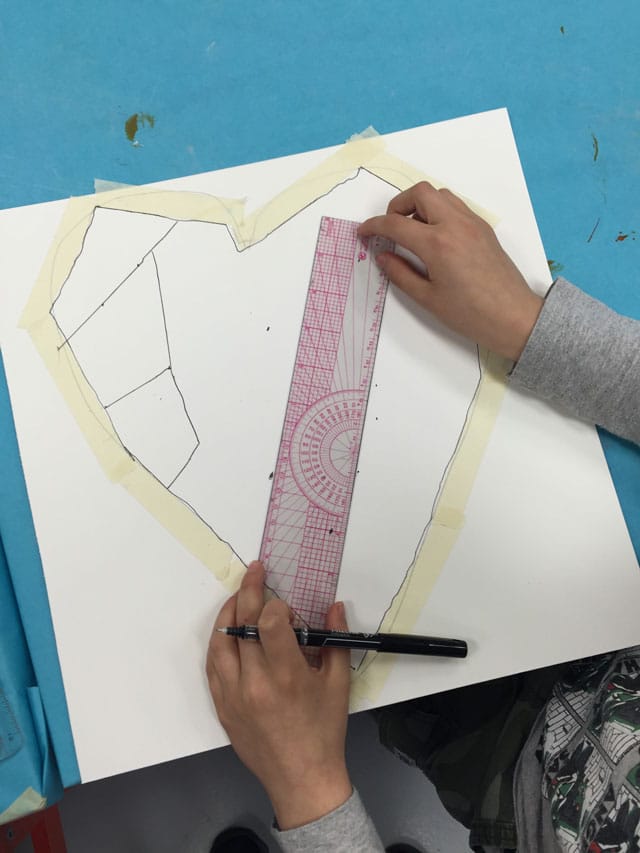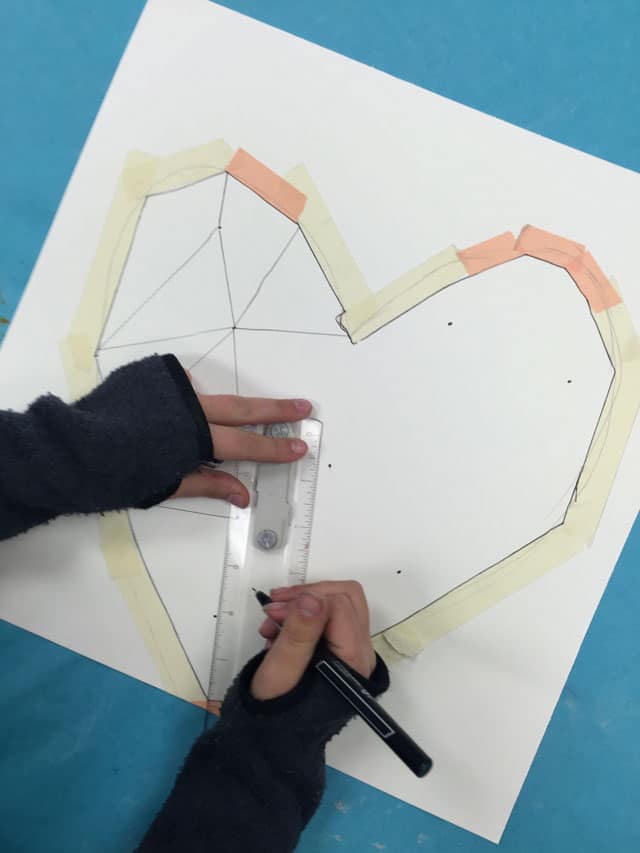 Then using a very fine point permanent black ink pen, they slowly traces along the inside edges of the tape, and randomly placed tiny dots inside the shape, as well as in the inside angled corners where the tape pieces connected.  They utilized a ruler to connect dots to create geometric shapes & colored with watercolor pencils (we limited them to four colors).  It was great to teach them how to use a ruler – we were so surprised how many kids have never had any experience with a ruler and would place it in one area of their paper, and then proceed to connect the dots way over on the other side of their paper with a hand drawn wiggly line!  After they colored their shapes we removed the washi tape border and erased their original pencil lines.  These Geometric Gemstones were quite stunning!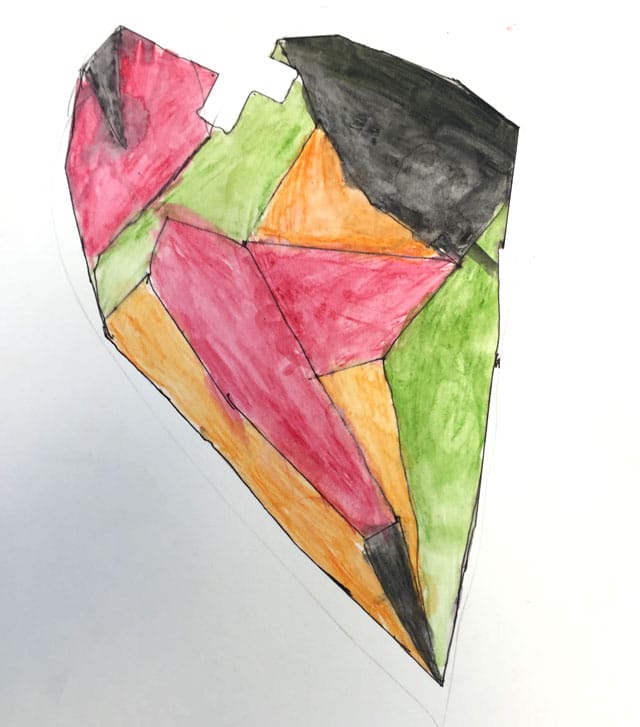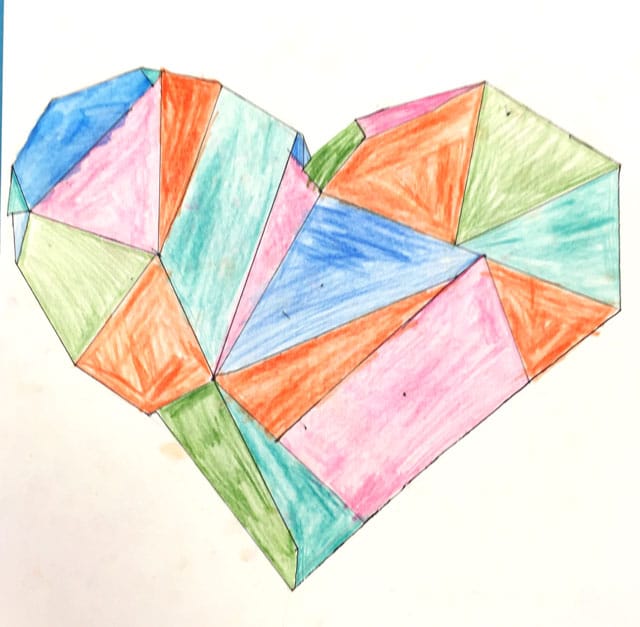 For the older kids we utilized very narrow border tape to "draw" their heart shapes, as well as to break up the inside into geometric shapes.  We discussed gemstone facets and encouraged them to create a symmetrical design.  They painted on wrapped canvas with one color of acrylic, mixed with white & black for a tint & shade lesson.  We were really pleased with how these Geometric Gemstones came out and the students loved this project!