This personified owl painting project from our 5-9 yr. old classes was so adorable with his human-like features.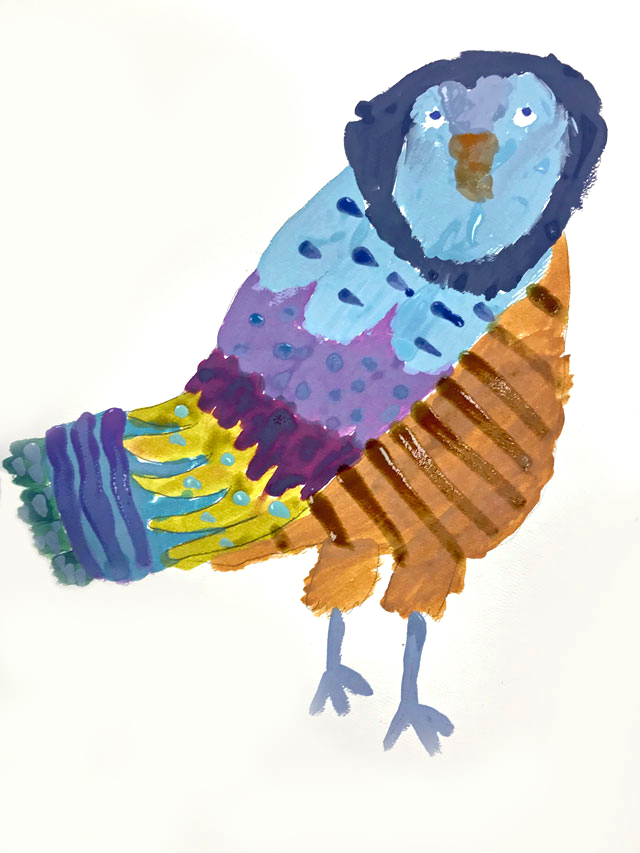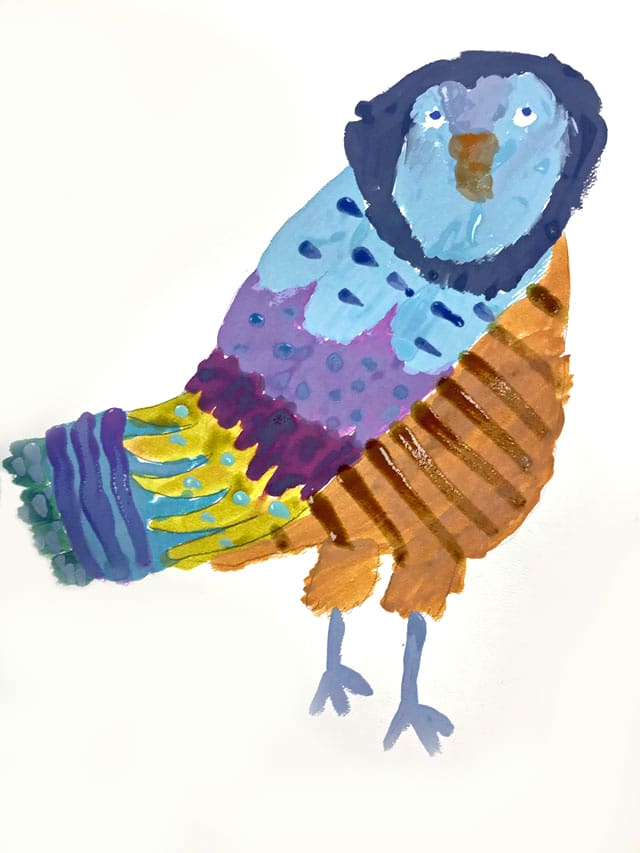 We thought it would be fun and different to draw owls with small wise looking eyes vs. the typical oversized round eyes that kids are used to drawing.  The idea was to make them as human-like shaped as possible, which gave them unique features that seemed to give them a little personality – like a professor.
They drew the owl lightly with pencil first, then painted with a palette of muted tempera colors with very small brushes, making sure to paint each "section" a different color.  The paint is very chalky, so it dried quickly, allowing them to go back on top of their colors with contrasting lines & shapes, directly with their brush.
I also think what made these owls so endearing is their sideways pose, with their "cape" of wing feathers and little legs that make them look like they are wearing pantaloons.  Adorable!