These Pete Cromer Inspired Koalas are sure to overwhelm you with koala cuteness!
As our artists wrapped up working on this project, we could barely stand to let them leave the studio. This particular version in our blog post, we did on watercolor paper, but we did another version on square un-stretched canvas pieces with neon stamping that were absolutely stunning. There are so many different ways to make them.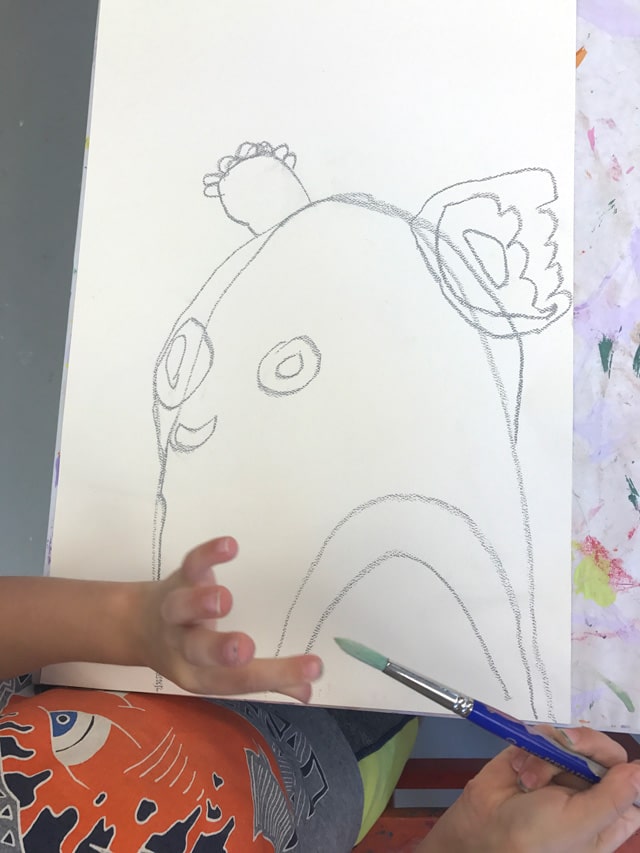 This lesson was primarily an instructed drawing project, with the goal of learning about tint and tone + thick brush strokes.  We started by walking students through a step by step basic shape drawing to create the koala's overall head and shoulder shape. Student used a light grey oil pastel to draw with.
Next, we gave students two shades of gray tempera + silvery watercolor paint, white, and a dot of black paint to mix their tints and tones.  To create contrast between the different parts of the body, we instructed them to paint one area of the body at a time, starting with white and working from light to dark.  At this point, everyone was cautioned not to use black until the very end!  Then we demonstrated how to apply their paint with thick brush strokes to allow for blending and shading.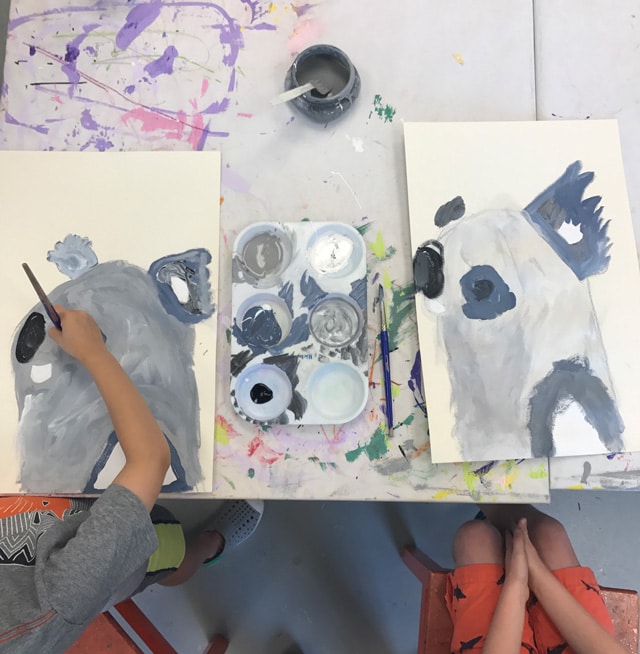 To make their koalas "come alive", we demonstrated how there is usually a small light reflection in the eye.  Students used the back of a paint brush to apply one or two dots of white paint to the black pupil portion of the eye.
Finally for the last step, students collaged small neon painted papers and scrapbook papers as decorative details. And that's it! These Pete Cromer inspired koalas were such a hit over the summer! We did them a couple different ways, but really the imagination's the limit! Be sure to let us know if you try and make them. We'd love to see photos or hear about your process!