Giving Thanks

Yesterday in the studio we packed in a super enthusiastic crew of little people, excited to make something beautiful with us: thanksgiving mobiles!
Thanksgiving mobiles are becoming somewhat of a tradition for us.  This year we dangled little 2×2 kraft boxes from a thin wire (we attached a bead to the end of the wire and put it in the box before shutting the lid, so it just mysteriously appears out of the corner).  We then decoupaged them with tissue paper & Mod Podge, and set them aside to dry while we painted branches.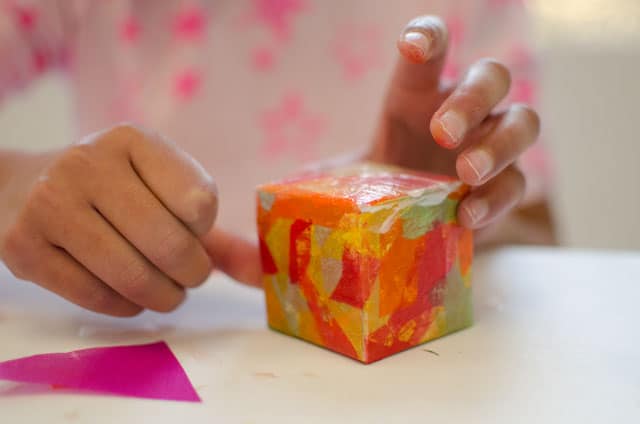 After they were dry, everyone had to draw 18 illustrations of people and things they were thankful for (one for each side of their three boxes!).  The rules were no words, only pictures.  We used a black sharpie to create simple line drawings.  We enjoyed walking around and listening to them describe who and what they were thankful for, and why.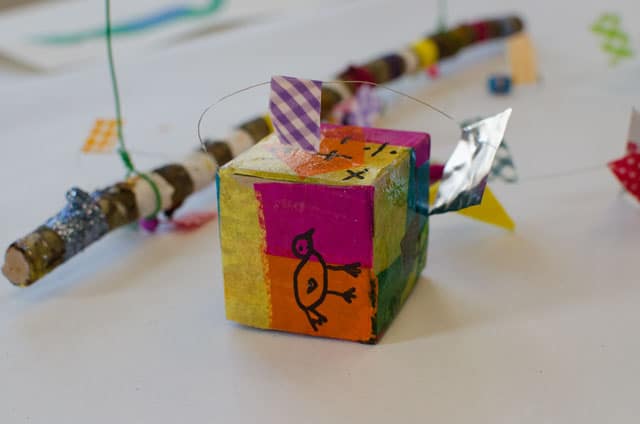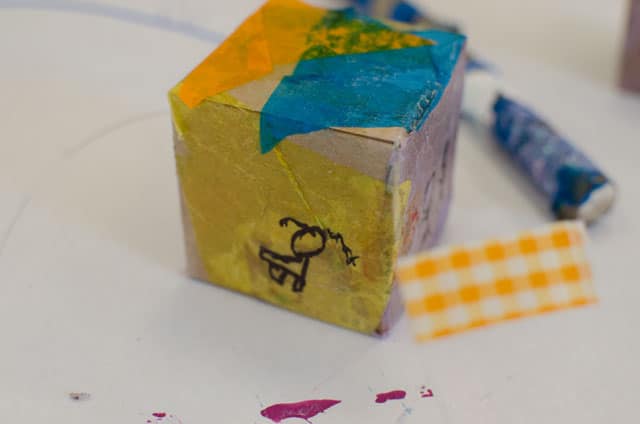 I could write a long blog post about what WE are most thankful for this year (there is plenty!), but I think one of our little 6 yr. old friends summed it up best when he exclaimed "I'm thankful for the clock!"  Which, to me, was just his way of saying, "I'm thankful for EVERYTHING!"
Ditto!