Looking for Wooden Acorn Craft Inspiration? Keep reading….several years ago I received the most generous and unexpected gift on my front doorstep that you could ever imagine!  A 25 pound box of wooden acorns!  I kid you not.  Here is Jackson inspecting our box of loot.  He was a big kitty, just to put things in perspective: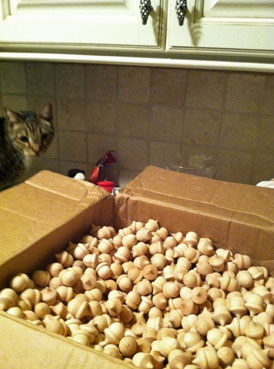 So every Fall, we ceremoniously dig out our box of acorns and have at it!  We paint them, glitter them, adorn them, stamp little words on them…  They are lovely as a natural seasonal decoration just plain, unpainted in pretty glass jars or in a nice bowl.   Frankly, I have yet to discover a single thing that isn't more beautiful with a few wooden acorns in it, on it, tied around it, dangling from it, or just laying next to it.
Keep scrolling for some seriously beautiful Wooden Acorn Craft Inspiration!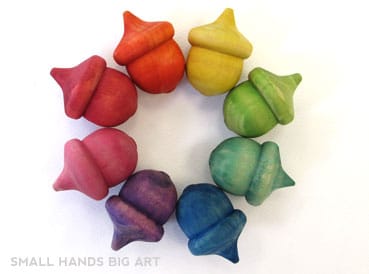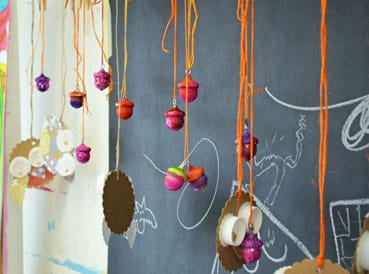 Acorn necklaces drying at our 2013 Fall Festival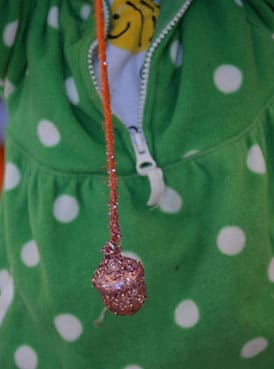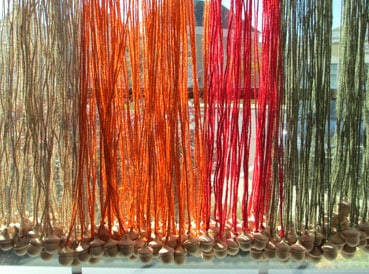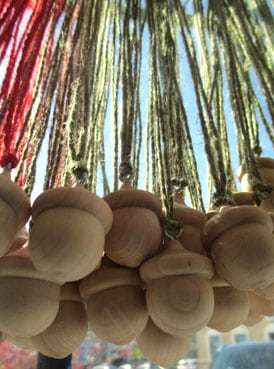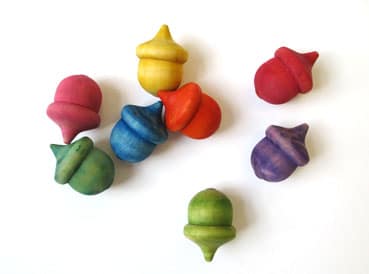 Make enough to sit outside on a sunny sidewalk & play Jacks!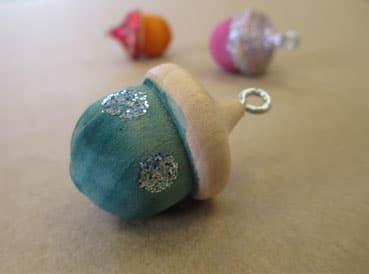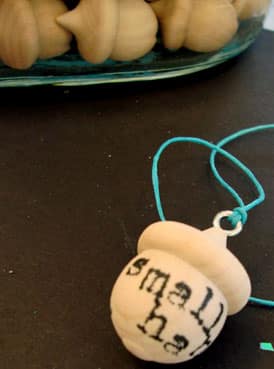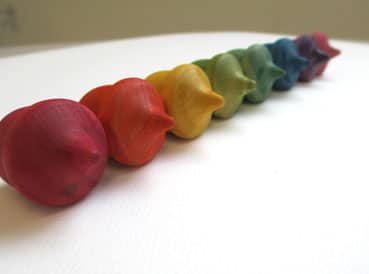 Great for the little ones to learn to sort & count!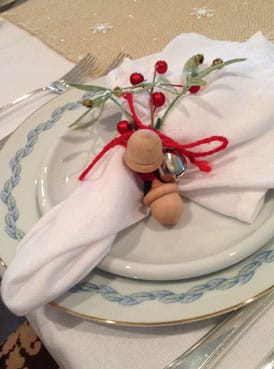 And, as you can see, they transition nicely into the winter holidays…