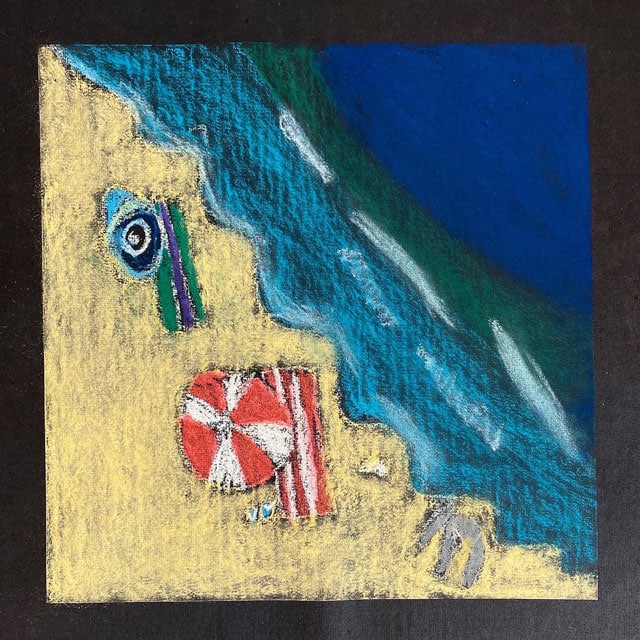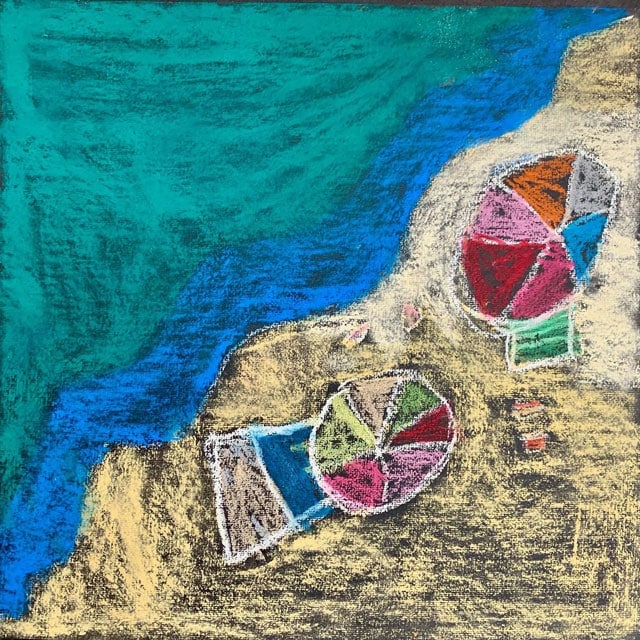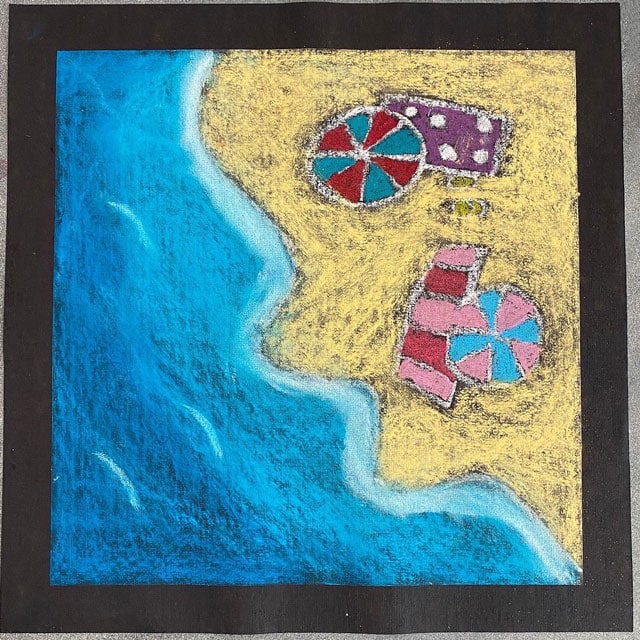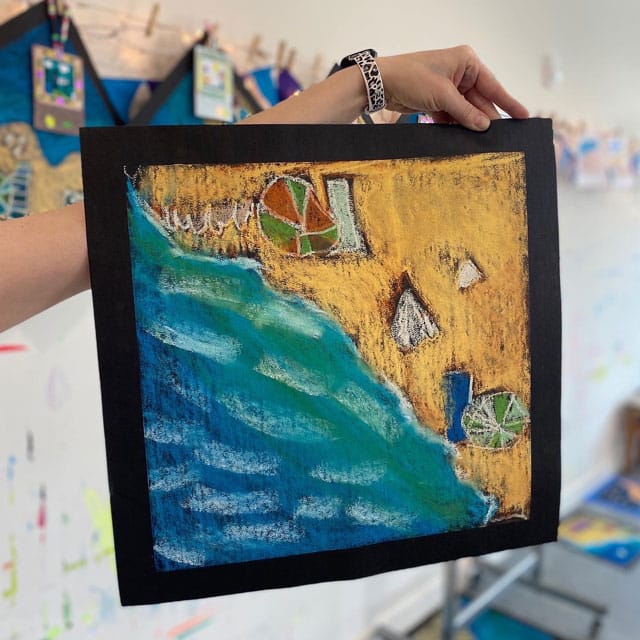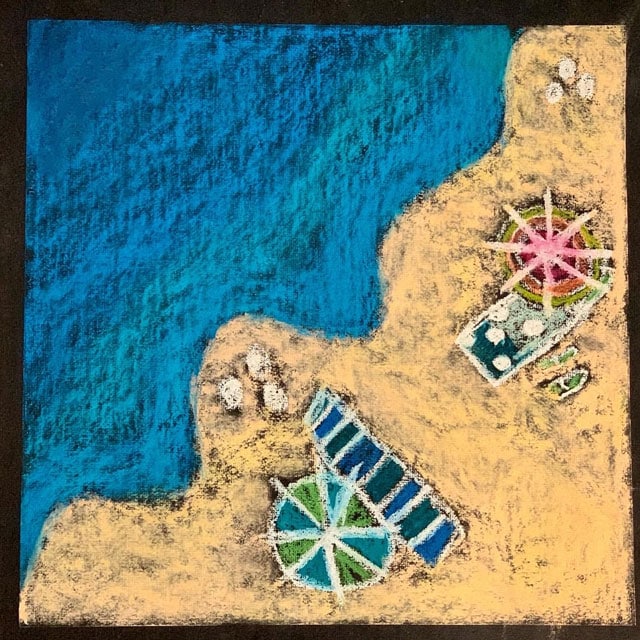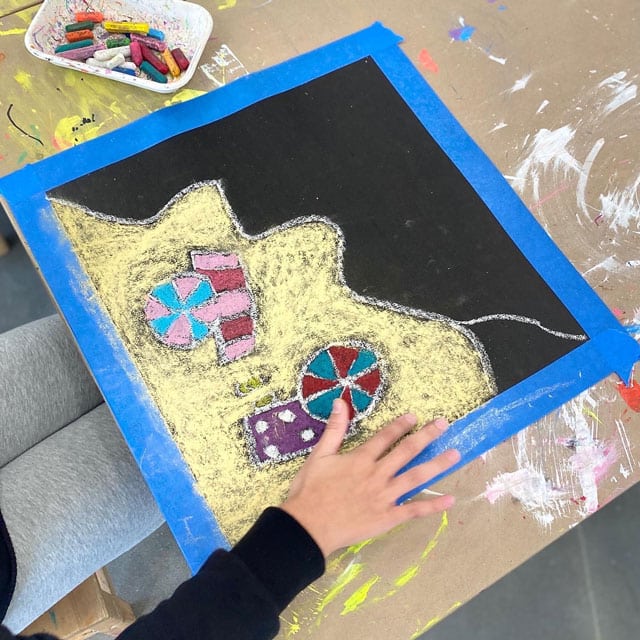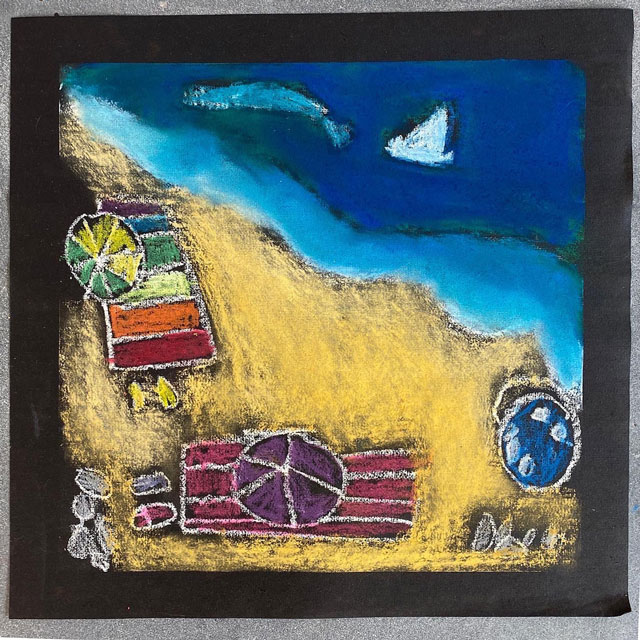 Any fans of Gray Malin's beach birds eye view photography out there? 👋👋 These chalk pastel overhead beach scenes were such a whimsical and fun summer drawing prompt! Beach scenes are such a fan fave here in North Carolina because basically everyone goes to the beach in the summer!
They all know their beach geography & topography!
The finished pieces are such a perfect show of color and composition, they can be displayed in any direction and will hopefully always remind these little artists of #SUMMER22.☀️
If you're local to the Charlotte, NC area, Small Hands Big Art's Fall Fine Art and Pottery Classes for kids & adults are open for enrollment!   Check out our Waverly Studio Schedule here, and our Fort Mill studio schedule here.
#chalkpastel #drawing #summerartprojects #beachphotography #beachart #fineartstudiocharlotte #kidsartstudiocharlotte