Sometimes the most fun about art camp is making new friends, and this drawing game for kids was definitely a highlight of our week!  We had ten minutes on the last day of camp last week, so we partnered kids up, attached a piece of paper to the back of their shirts, and sent them off to draw a quick portrait of their partner.
I knew it would be fun for the kids doing the drawing, but we couldn't have guessed how much fun it would be for the kids whose portraits were being drawn!  It must be a little like getting your caricature drawn be a cartoonist at the state fair… the suspense…the anticipation!  They took it very seriously, continuously walking in front to examine their partner's features, which is so funny to me when you consider that effort in relation to their simple line drawings … "Yep… let's see, two big round eyes with black dots right in the middle…"  This is why I love children's art!
Squeals of laughter during the big reveal of this fun drawing game for kids!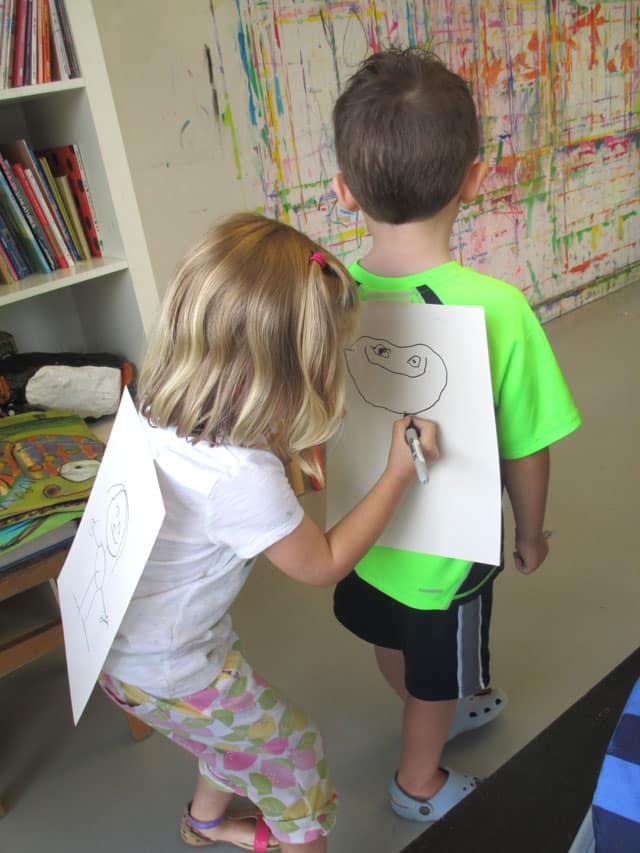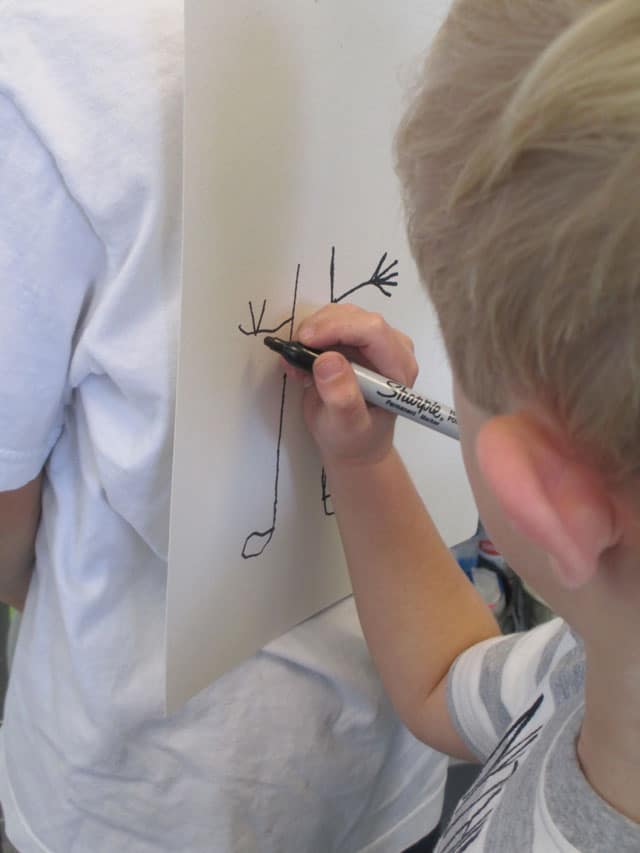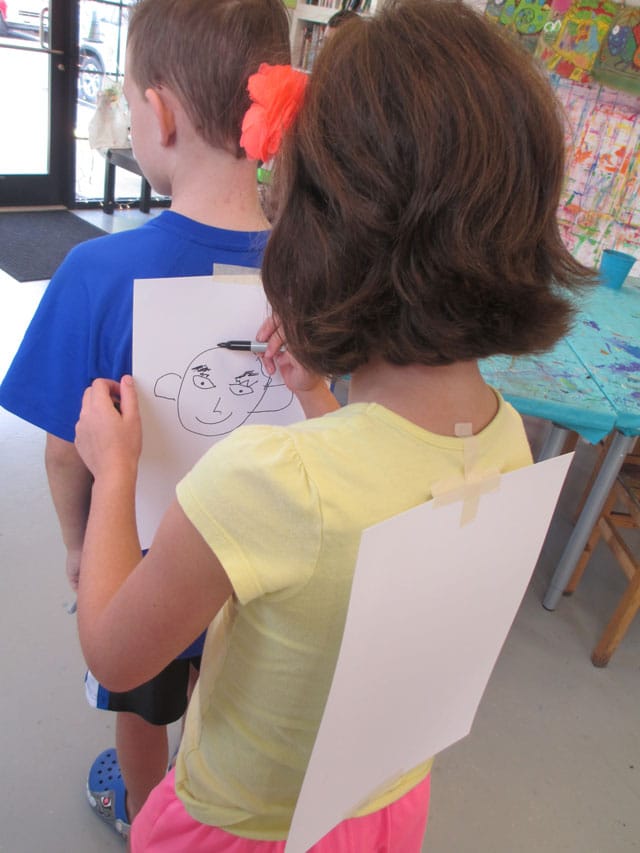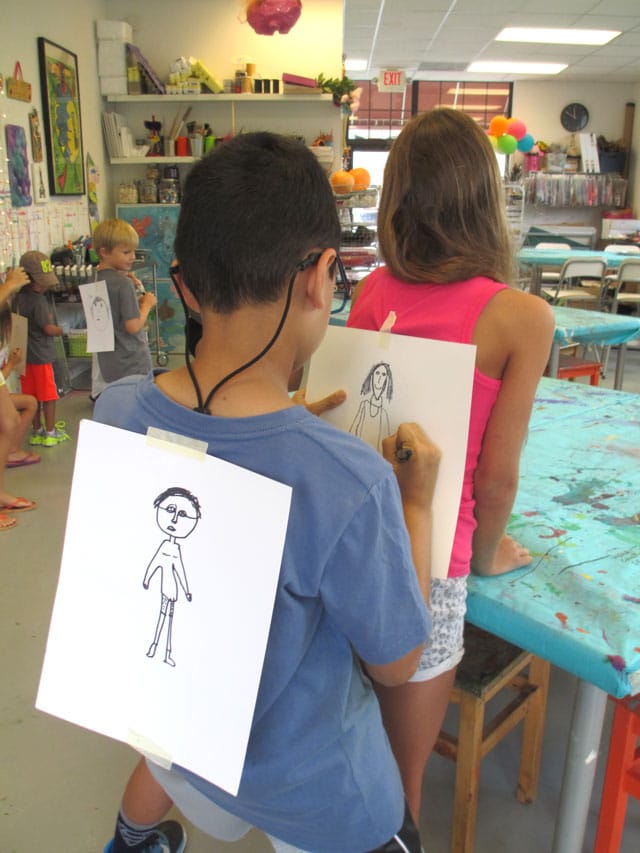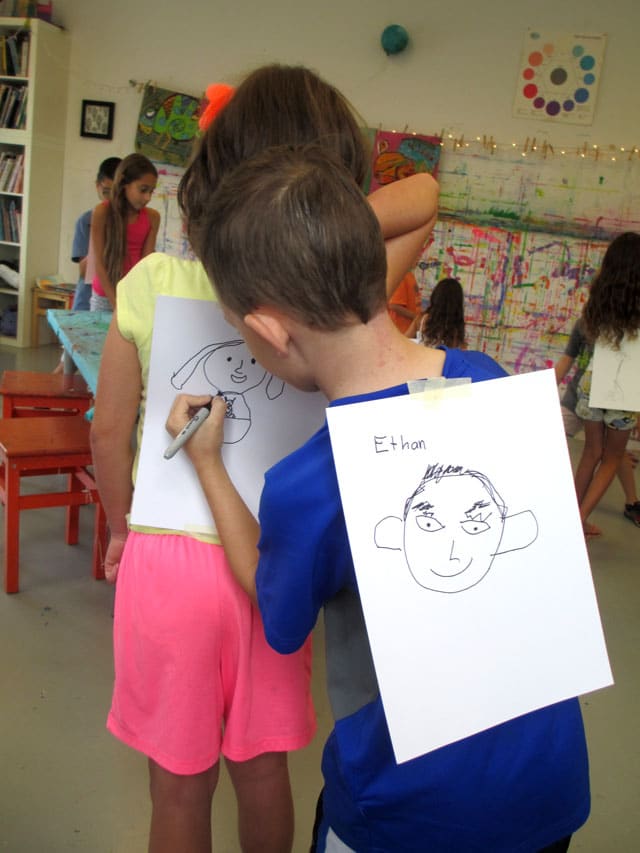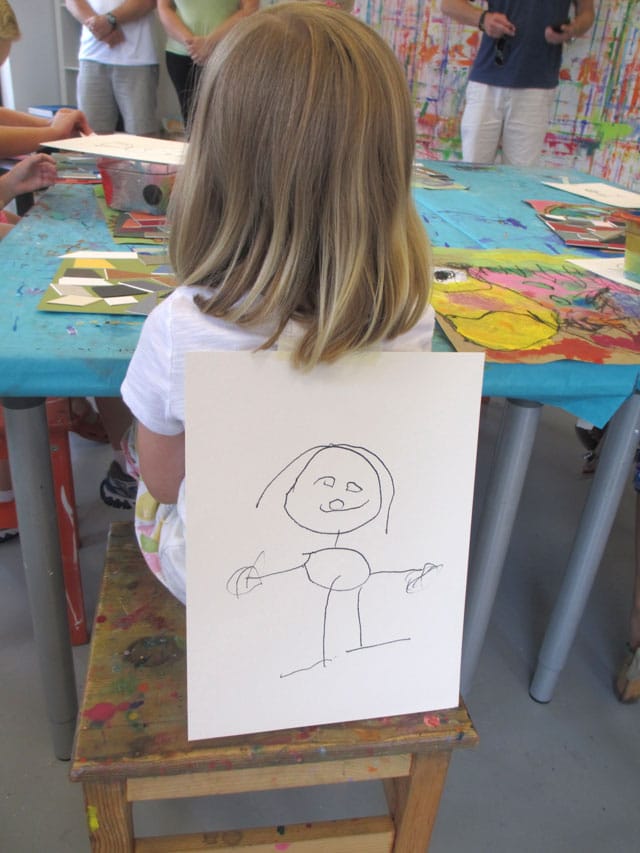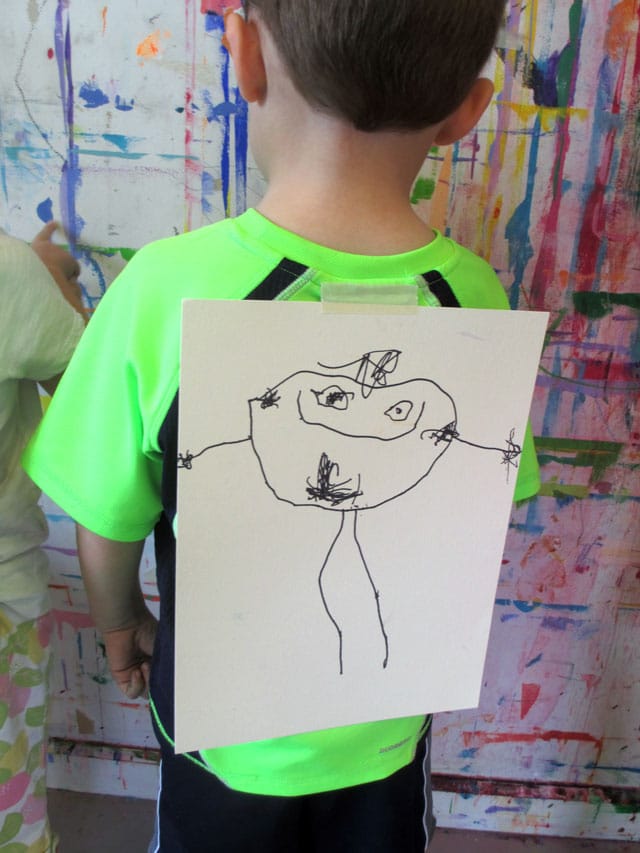 Here's Miss Sarah, complete with her paintbrush sticking out of her hair!