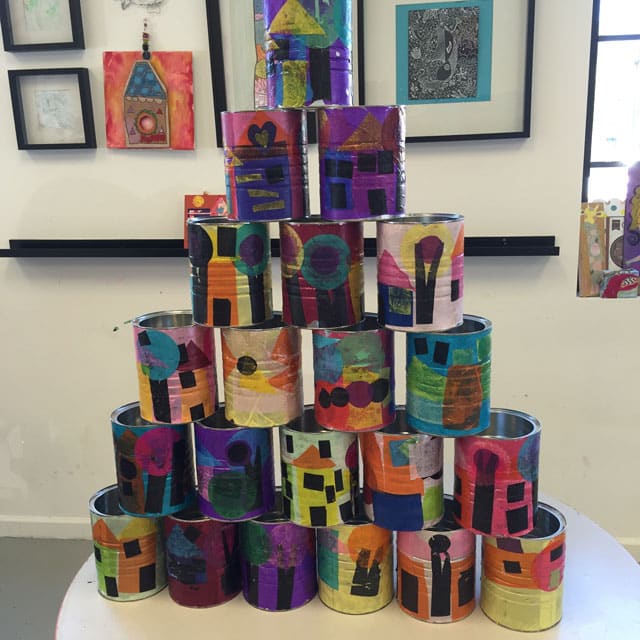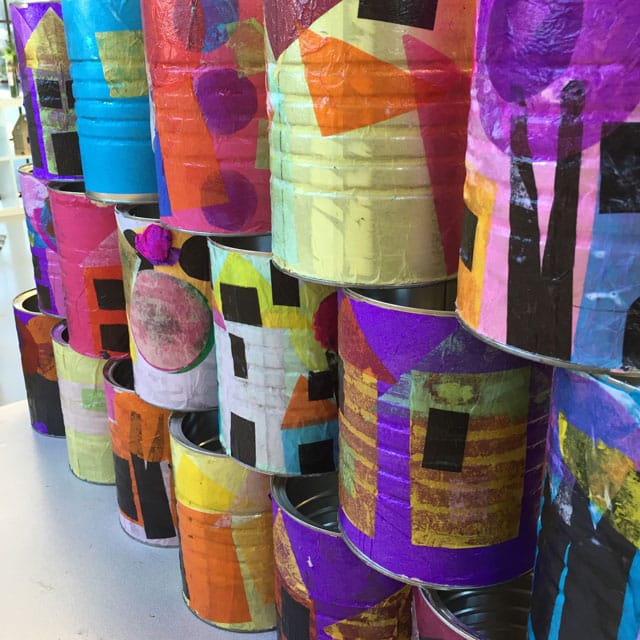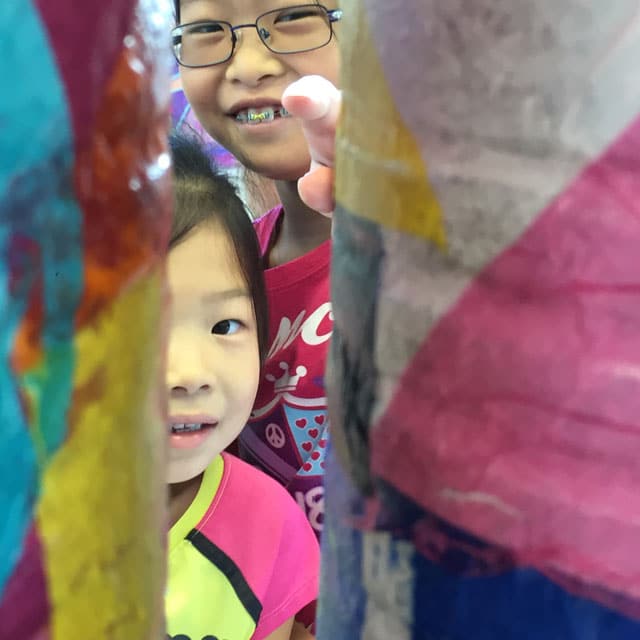 If one of your student's grandfathers ever asks if you could use about 30 large 3 lb. coffee cans, the answer should always be yes!   They might take up half of the studio and it might take you a month or longer to figure out what to do with them, but you'll eventually think of something! Something like Coffee Can Decoupage!
We decided to try a simple Mod Podge decoupage technique with tissue paper.  Simple but sticky.  Ok, well let's just be honest and call this the stickiest project ever!   Students painted the cans with a thick coat of Mod Podge, then rolled them in a piece of tissue paper and slathered a coat of Mod Podge on top.  The Mod Podge dries really quickly, and the cans were large, so getting the large piece of tissue paper on before it dried was a little frenzied.
We trimmed off the edges of the tissue paper later.  Then they layered shapes to create a simple scene of houses & trees.  Beautiful!  Did I mention this was the stickiest project ever?  One thing I love about Mod Podge, though, is that it is so forgiving – it is the stickiest, gooey-est mess when it goes on, but when it dries a half hour later, it is nearly invisible and leaves a hard, protective finish. This Coffee Can Decoupage was a hit with our students!