I'm really not sure how we've managed to not do a single llama drawing project in eight years, but this was a first for us! It will certainly not be the last!
When we plan an instructed drawing project, one of the challenges is deciding what to draw!!  Animals are such a fave go to subject, but at times we feel like we've drawn the entire animal kingdom!  But then we stumbled upon this handsome fella and thought, "Aha! A Llama drawing project!"
Just look at his features… those big expressive eyes, that long neck & thick matted fur, those knobby knees, his fluffy little tail!  Doesn't his mouth look like if he opened it, actual words would come out?!  A perfect specimen for sure!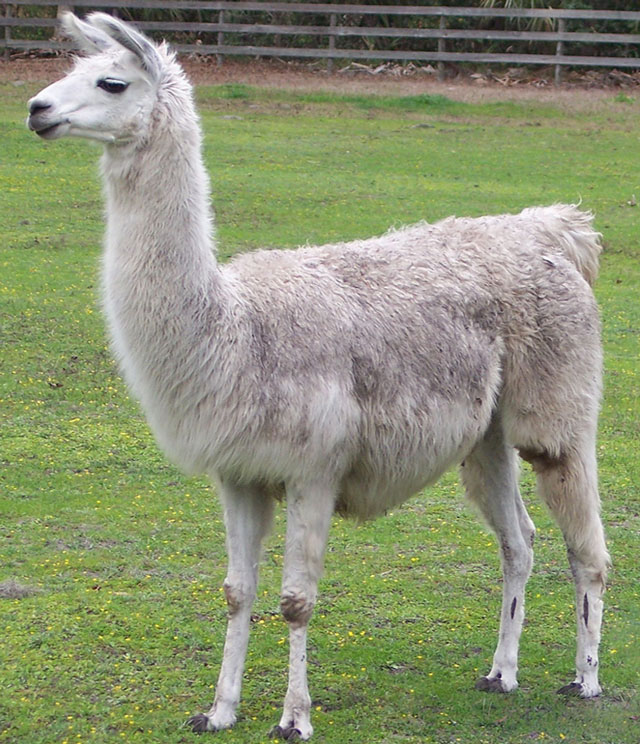 We started this llama drawing project by instructing students to draw a rectangular shape for the llama's body (leaving some room for legs).   Next a candy corn triangular shape for the head at the top of the paper (with the pointy side up), then connect the two shapes to form a looooong neck.  Llamas typically have a very flat back and a big belly.  We were surprised how familiar the kids were with llama's!  During the week, we taught these llamas in four different classes, and we taught it differently each time!  It was definitely a challenge to draw a llama – even for us! – but we loved all different versions!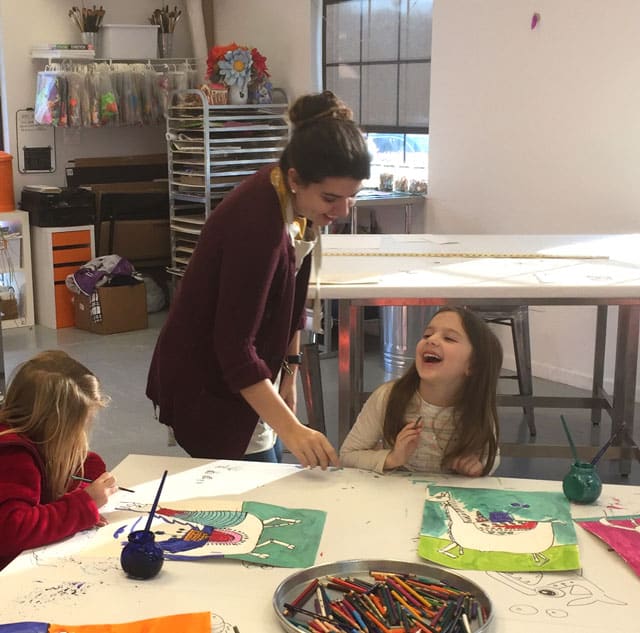 We used liquid watercolor for the background, and watercolor pencils and oil pastels for the small colored details (leaving the llama unpainted).  Students added texture to his fluffy fur with a variety of simple lines. Some classes had time to add some chalk rubbings on top of the watercolor paint to add a little depth.
As a creative prompt, we talked about how llamas are pack animals, and wouldn't it be fun to adorn him as if he's in a parade!
How about a fancy blanket, ribbons, tassels and all sorts of finery!  Perhaps something unexpected and whimsical piled high on his back!  We talked about how the simple tilted angle of his head (with his nose in the air) and his closed eyes give him a proud, "too cool for school" attitude, like he is  showing off how fancy he is!
It's so fun to look at the details of these drawings now (they fly out the door so fast!).  Llamas going to birthday parties and giving rides to hitch-hiking animal friends, to name a few!  Such vivid imaginations these kids have!  They of course had to think of a name that started with "L" for their llama!  All the cool names start with L if you think about it:  Larry, Louie, Leroy, Leon… and of course LuLu.
Check out their sassy little attitudes!   Their facial expressions are priceless!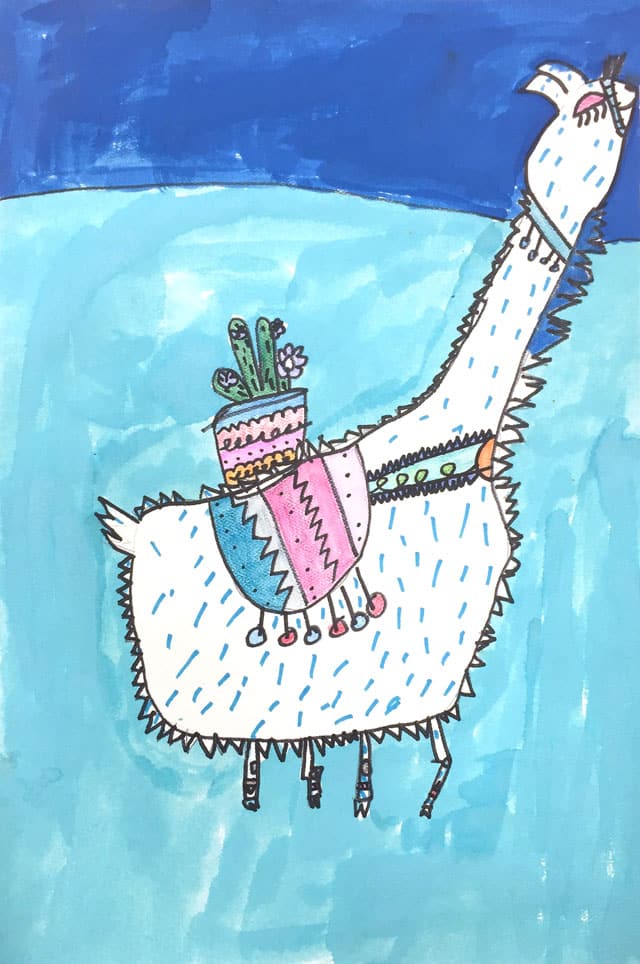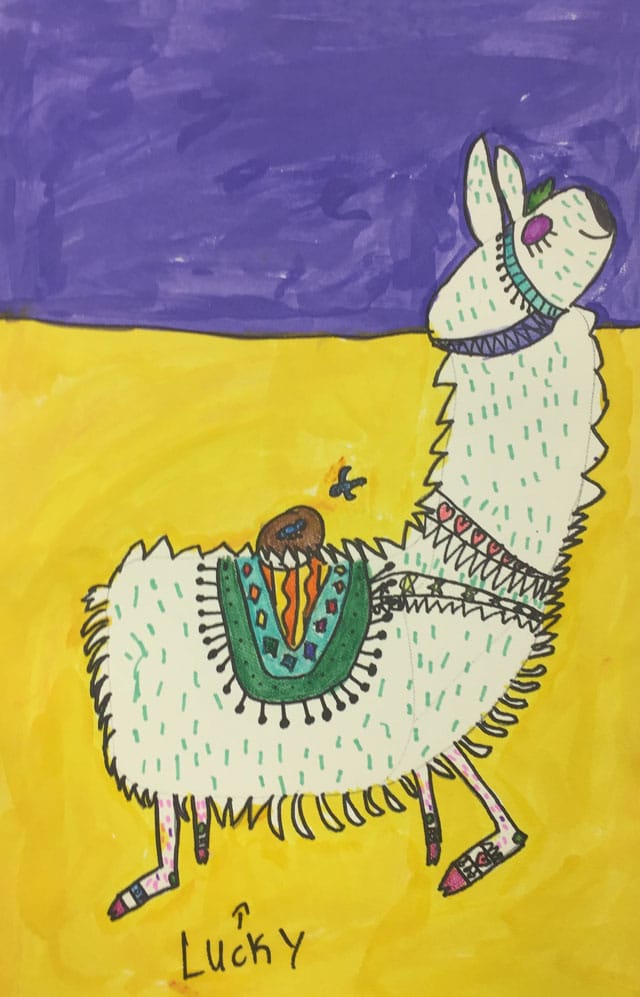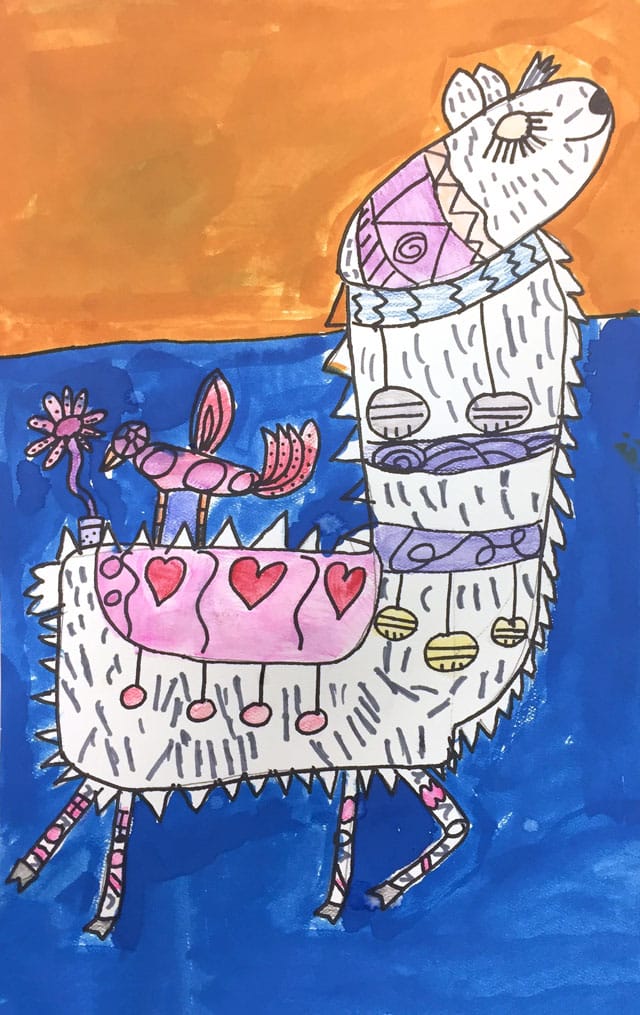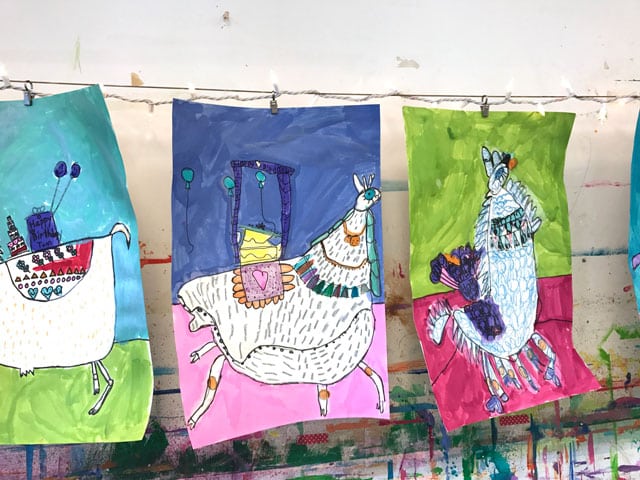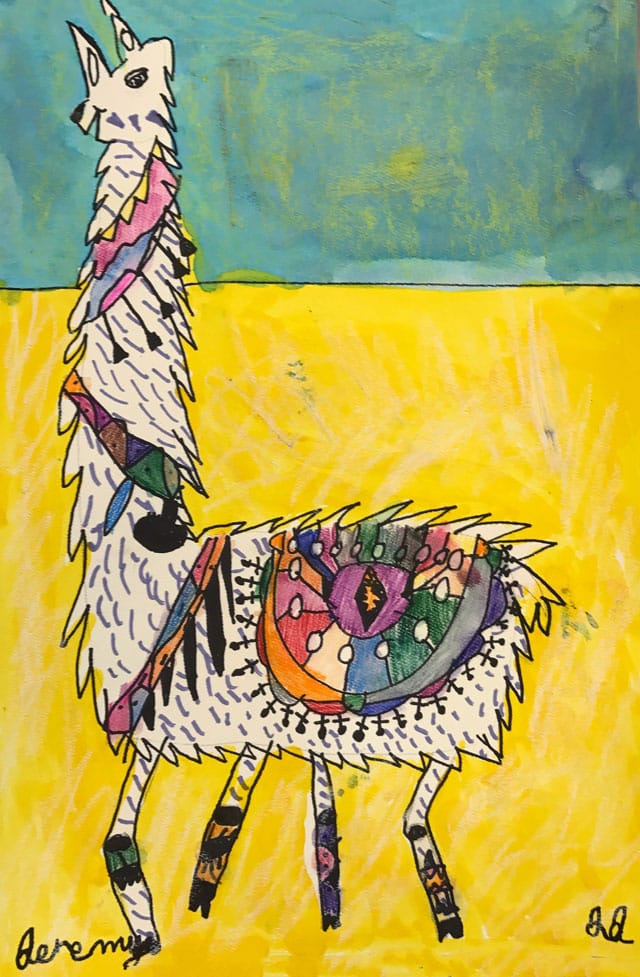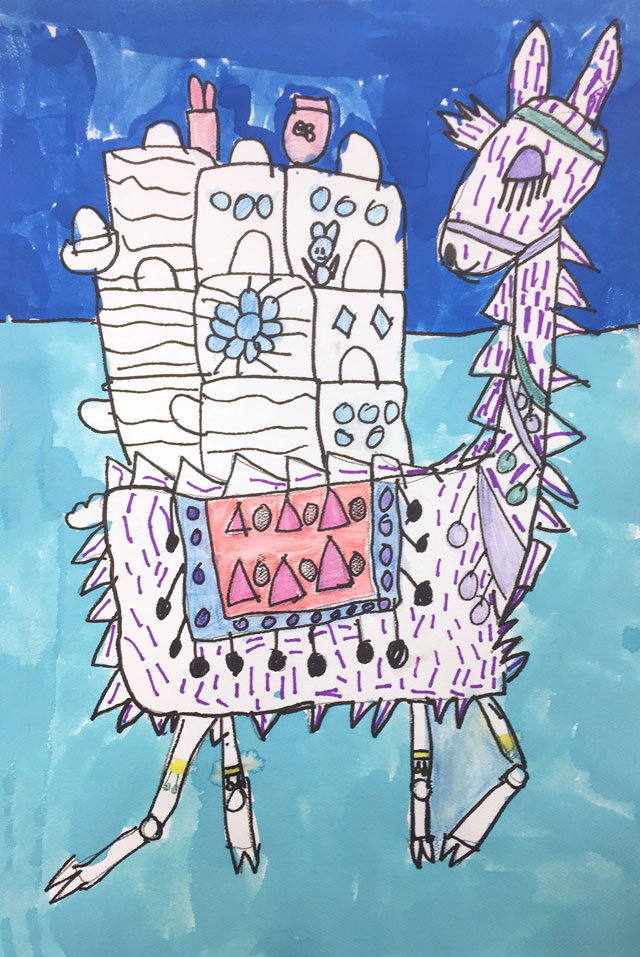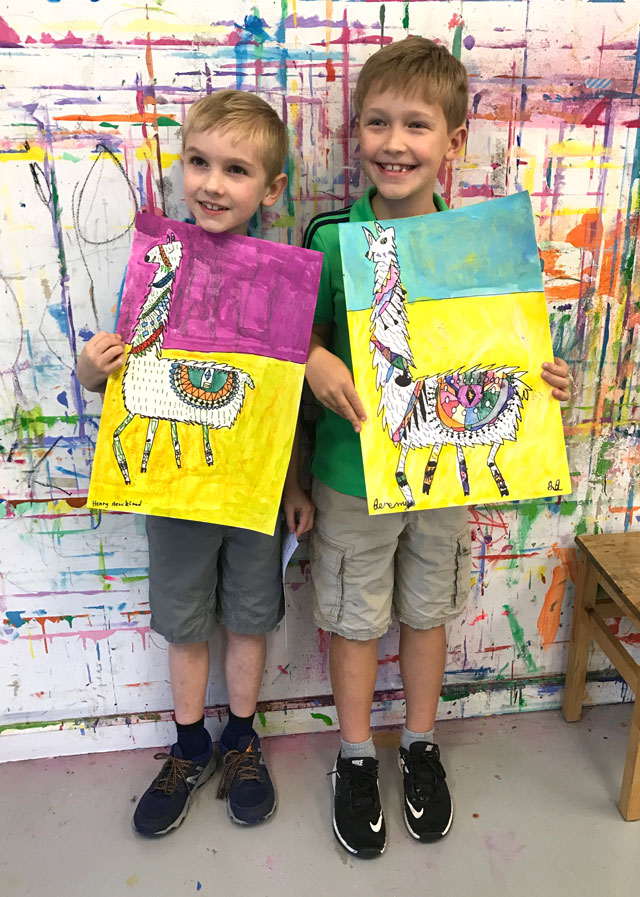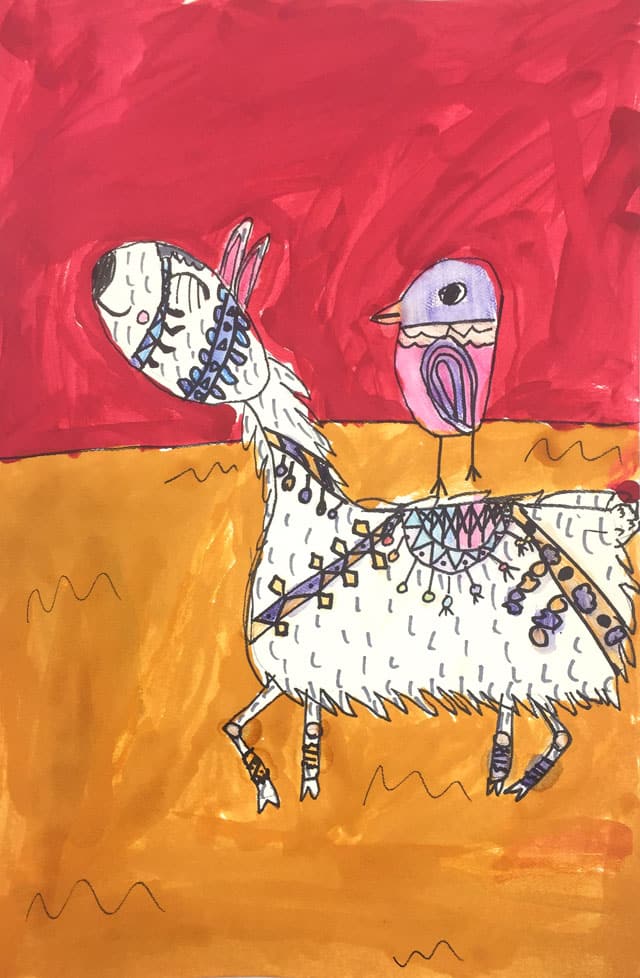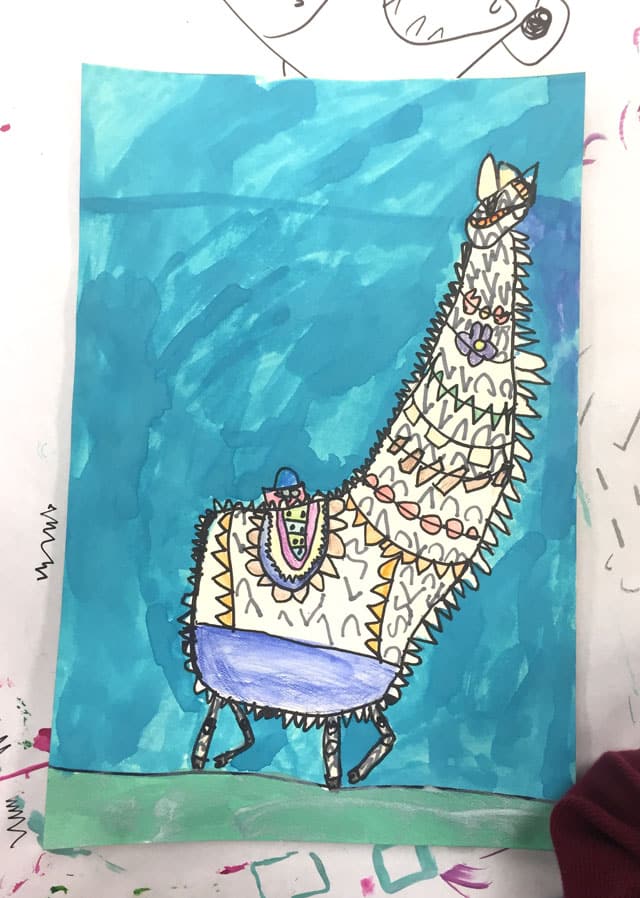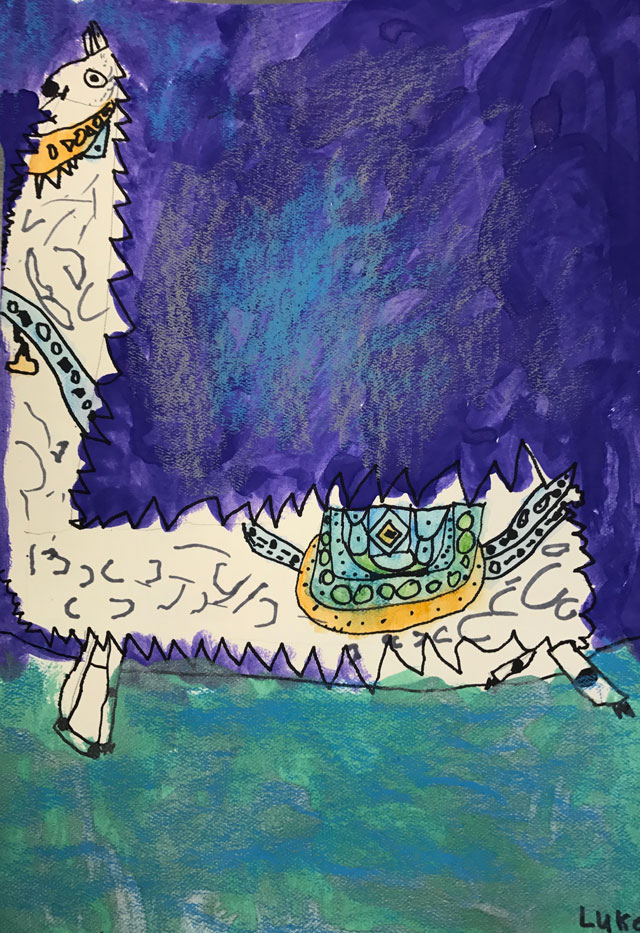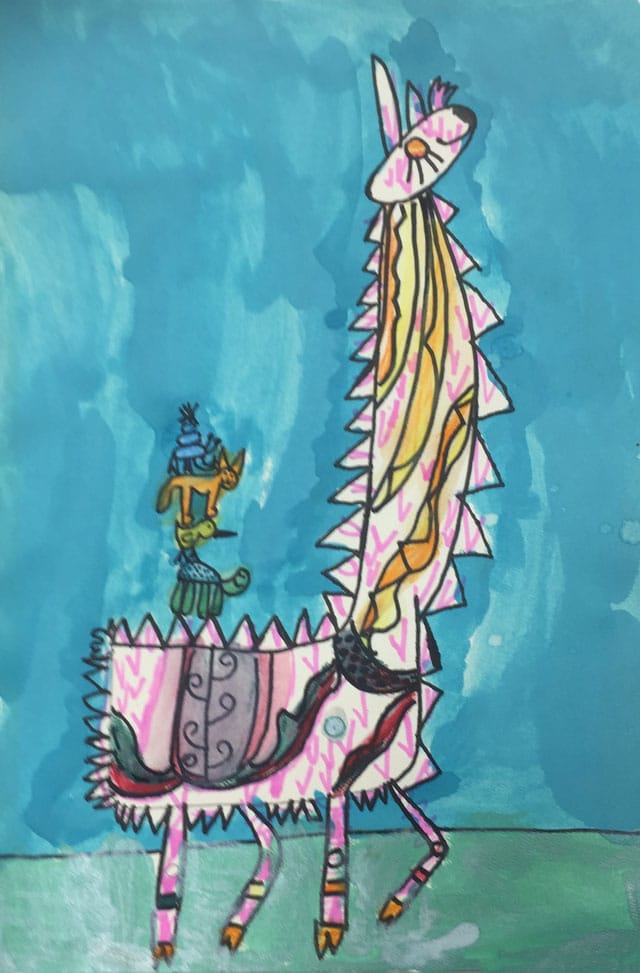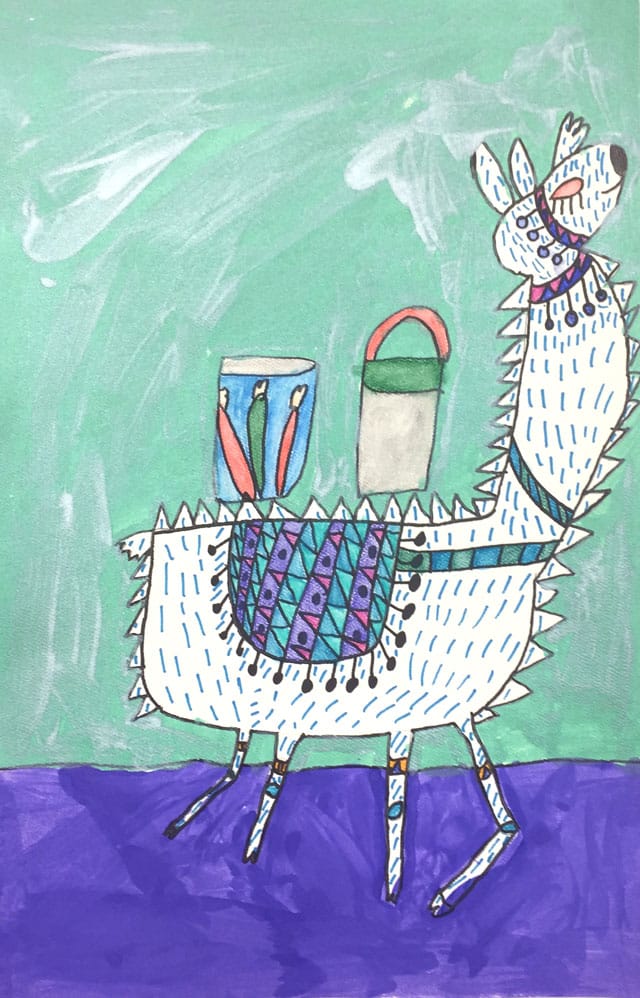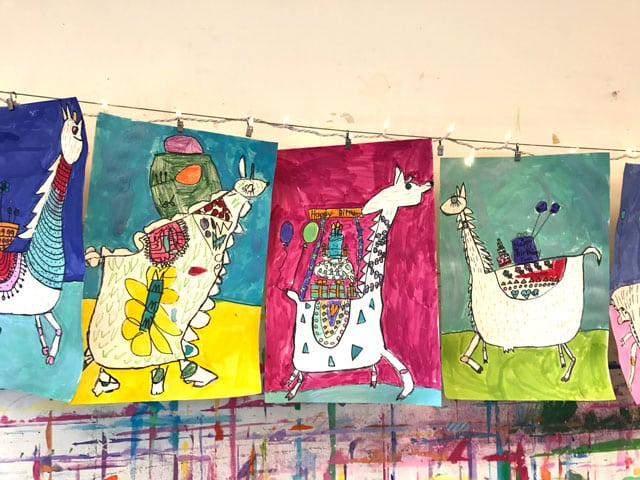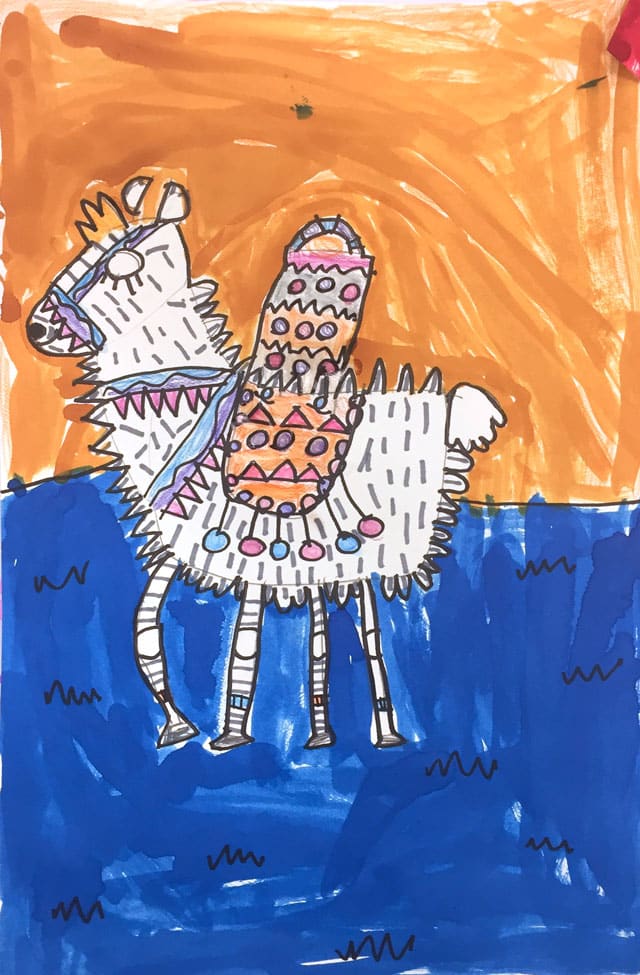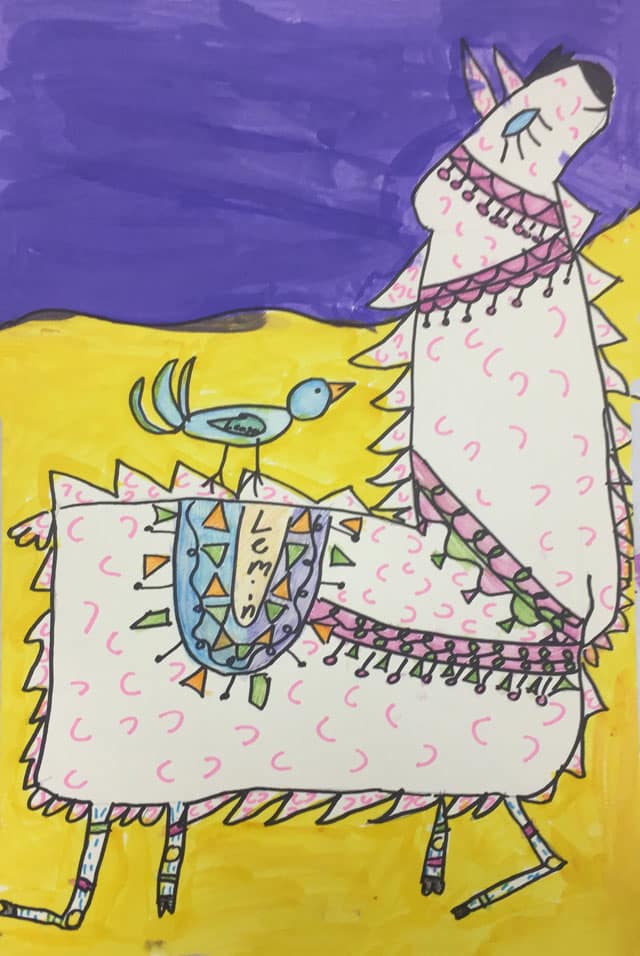 This post contains affiliate links to some of our favorite art materials!