Who doesn't love good old fashioned diorama art project?
I'm not sure I knew what these were called when I was little, but I do know I loved to stay up waaaaay past my bedtime making them! I was the kid who spent one hour reading a book and six hours on the book report ~ usually creating an elaborate 3D shoe box diorama depicting memorable scenes from the book. I particularly loved Amelia Bedelia books because her quirky antics provided endless opportunities to create things such as play dough chickens dressed up in tiny little outfits.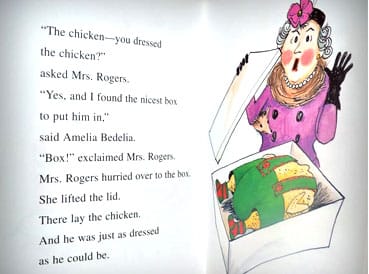 When we make dioramas in art class, we talk about the definition of background, middle ground and foreground. Students also learn about composition and how to tell a story with pictures.
These are a super fun DIY art project to make at home with upcycled little odds and ends laying around the house! Kids can create a diorama in any shape or depth of box. For these dioramas, we cut a horizontal slit that runs the length of the top of the box and hang the objects by a thread attached to a button that slides along the top of the diorama so they can move around. We then used Mod Podge to decoupage a background scene with paper onto the bottom of the box.