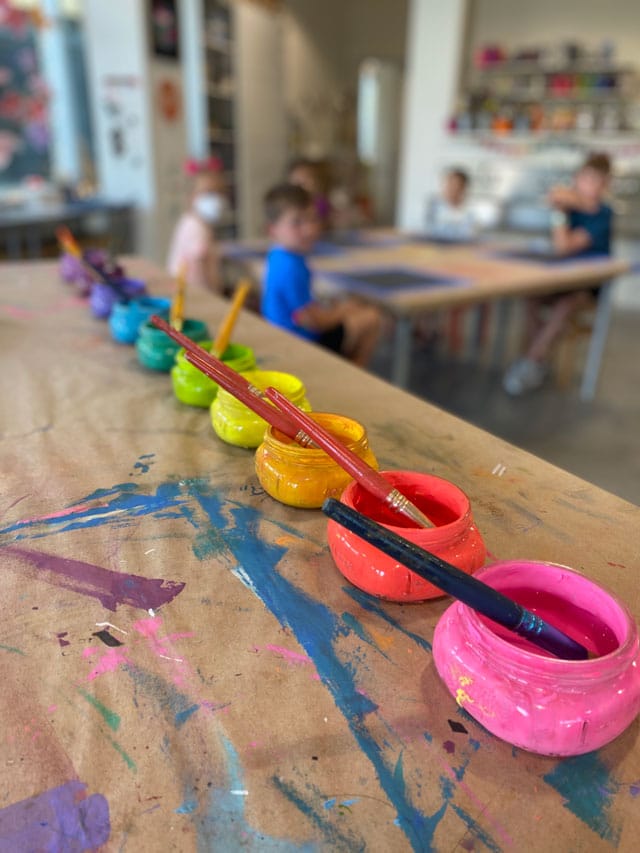 In the midst of the LONGEST. TWO. DAYS. EVER. we could not love this more!
Thank you, Charlotte, for all these eager creative learners, our amazing and dedicated team of instructors, these tired feet and the beautiful sound of our phone ringing off the hook!
We are doing it ALL, and loving every minute!  Having full summer camps, AND Friday night & weekend events is NO JOKE!  I can barely keep up with re-stocking supplies we seem to be constantly out of!  There is no better type of exhaustion!
Three more weeks of summer camp before we start our Fall Classes – we love the slower pace of fall, but are already missing the intensity of these long weeks of summer camps, getting to delve into such ambitious sometimes week-long projects, and the immense imaginations that these kids bring to table every single day of the week!
Our Early Fall Classes start September 6!  We teach fine art and pottery to kids ages toddlers to teens – check out our schedule and make sure to grab your spot early!