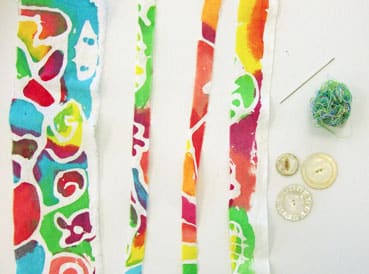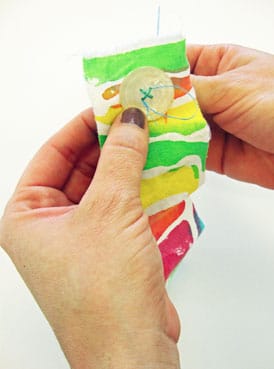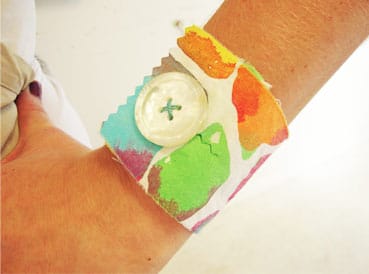 Sure, you could spend all afternoon trolling Pinterest for a super cute DIY cuff bracelet to whip up to impress your crafty fashion-forward friends, only to be left feeling like the world's most over-scheduled & creatively stunted human being on the planet.
Or you could just get up and grab the nearest piece of pretty cotton fabric not currently in use or on someone's body (an old pillowcase, napkin, or shirt??), tear it into 2-3 inch strips (we don't recommend using your teeth), crudely sew a cute button on one side and cut a slit for a button hole in the other, and be DONE with it in exactly two minutes!   Not counting the time it takes you to locate a needle & thread in your, um, "craft closet."   You could shave about 37 seconds off of that time if you just use the thread pulled from the frayed edges of the fabric.  If you want to go crazy & you're lucky enough to find them, use your pinking shears for a decorative edge!
We used a colorful cotton batik that had been kicking around the studio unclaimed for a few years. Too beautiful to go to waste!  Every time I wear it, people comment on this cuff!  Sometimes it's the simplest things….  Happy crafting!