We wanted to share these images of some amazing botanical collages created by 12-15 yr. olds in a recent Tween & Teen camp.
The inspiration for this project was a super talented artist named Julie Hamilton. Keep scrolling to see how we made this "Julie Hamilton inspired botanical collage middle school art project".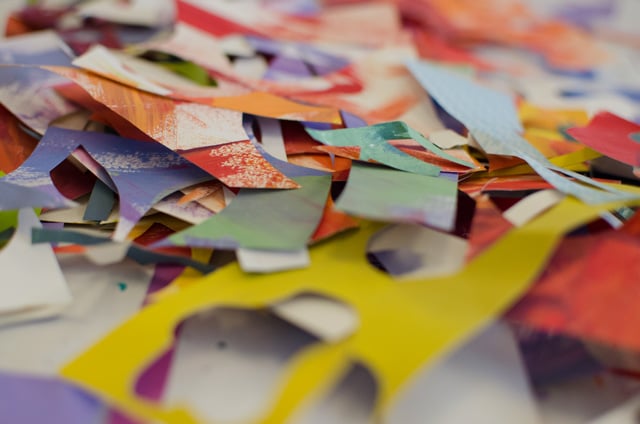 At the beginning of the week, we had students create a supply of painted paper using a mix of watercolor, tempera and acrylic paints.
As the background for their collage, students lightly blended a thick coat of white + black acrylic on an 11×14 canvas panel, using a dry brush technique so that the colors didn't mix entirely to gray but still showed brushstrokes from the two colors.
They spent a good portion of one day cutting and arranging their botanical shapes to create their composition.  We always lay out our collages first before decoupaging with Mod Podge.  We encouraged creative lines and shapes and building up blooms and vines with multiple pieces of paper rather than for example cutting a flower out of a single paper.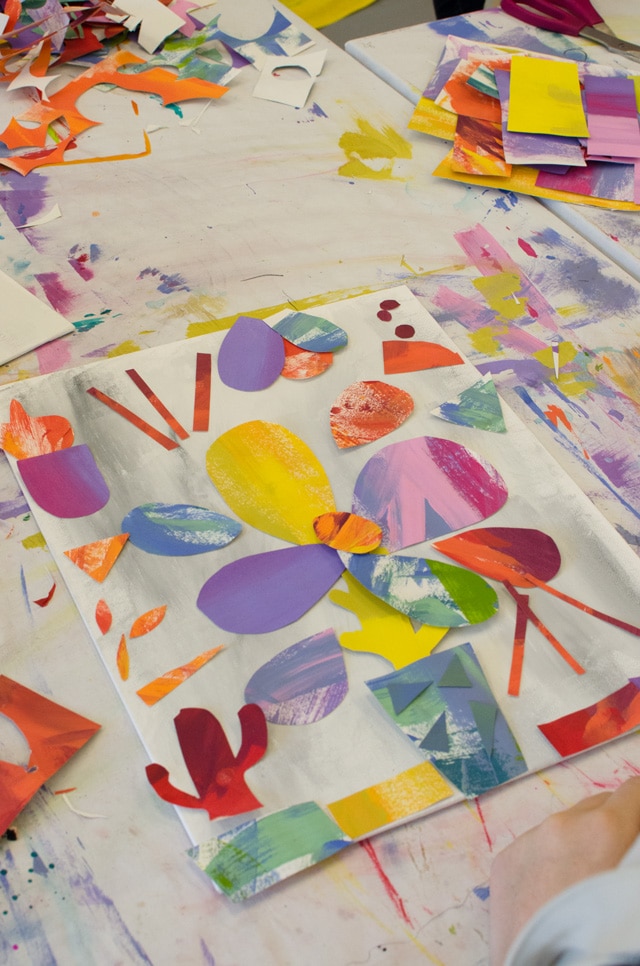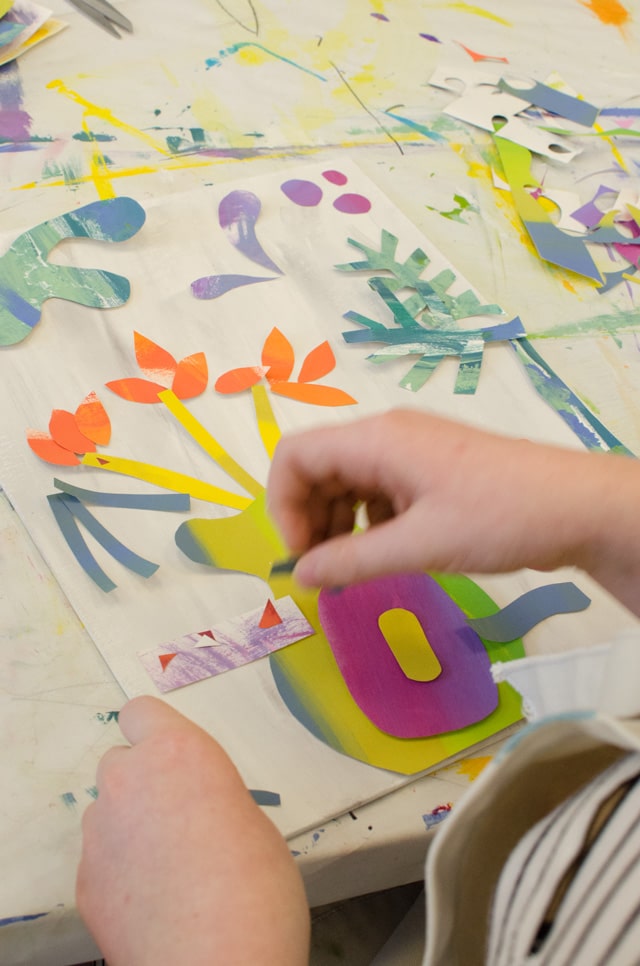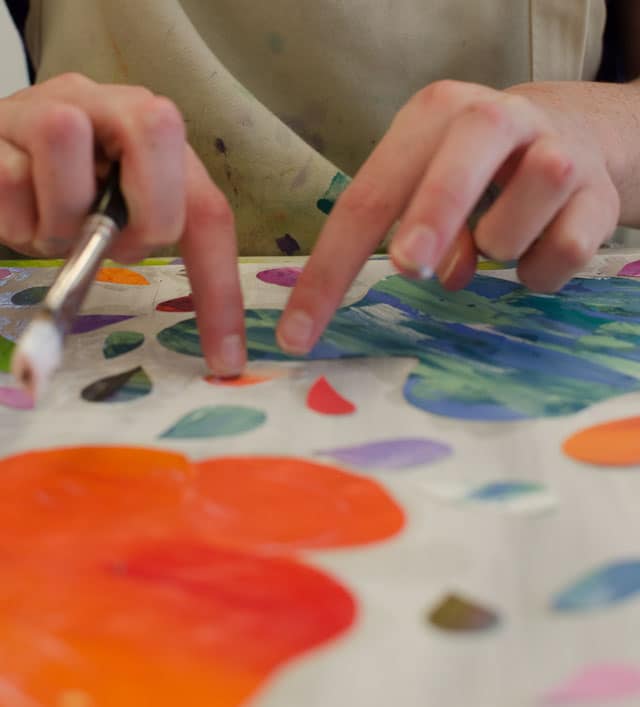 Once all papers were arranged, students worked in small areas to decoupage with theMod Podge.  After all papers were glued on, they applied a thick layer of Mod Podge over the entire canvas surface.  We love Mod Podge!  It is self-leveling and creates such a nice, smooth finish.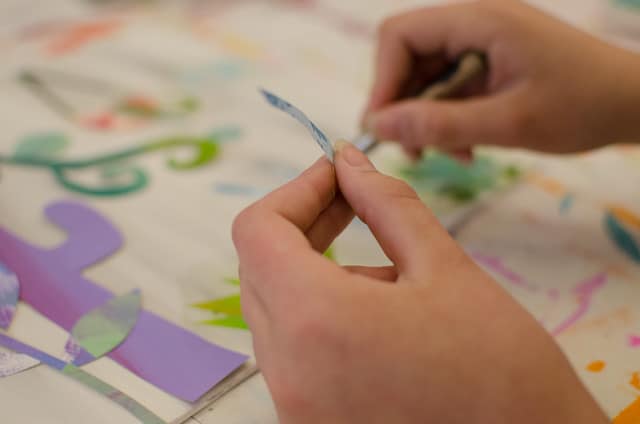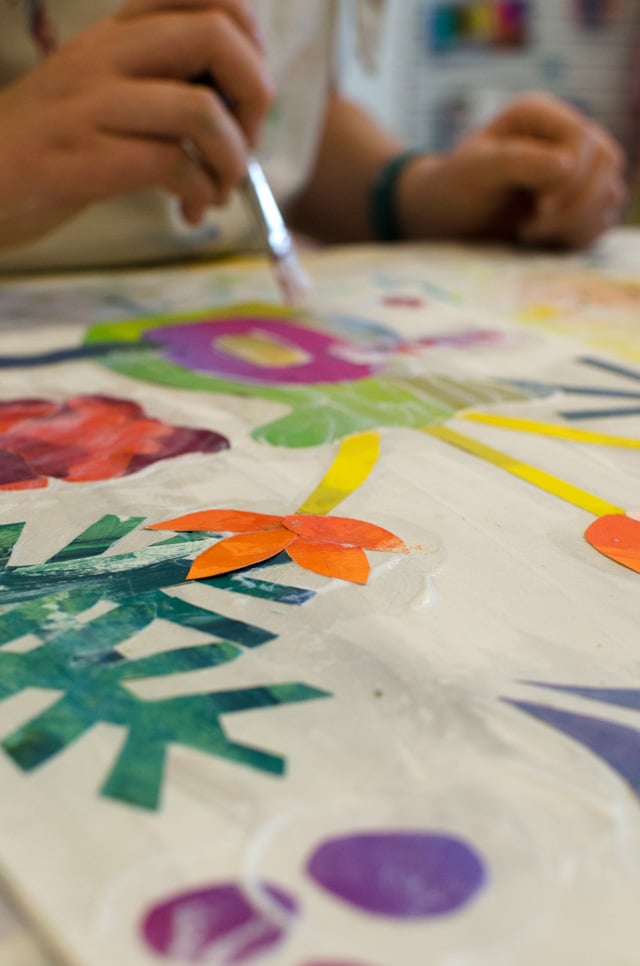 The next day, after the Mod Podge was completely dry, students created small stamps using self adhesive foam shapes.  They stamped the shapes in repeating patterns with white and black acrylic.  We loved this final step as it added more depth to their compositions and created a nice patterned effect! And that's it!