Feast your eyes on these beautiful collagraphs from a group of students in camp! We definitely believe this Collagraphs Art Lesson was a hit during our summer camp this year.
Artists worked for a long time creating the printing plate by cutting and layering (and layering, and layering) lots of pieces of card stock onto a heavy manilla folder background, using a glue stick.  We let the printing plates dry overnight to ensure that all the pieces were securely fastened before inking. All around it was agreed that this Collagraphs Art Lesson was a favorite from the week!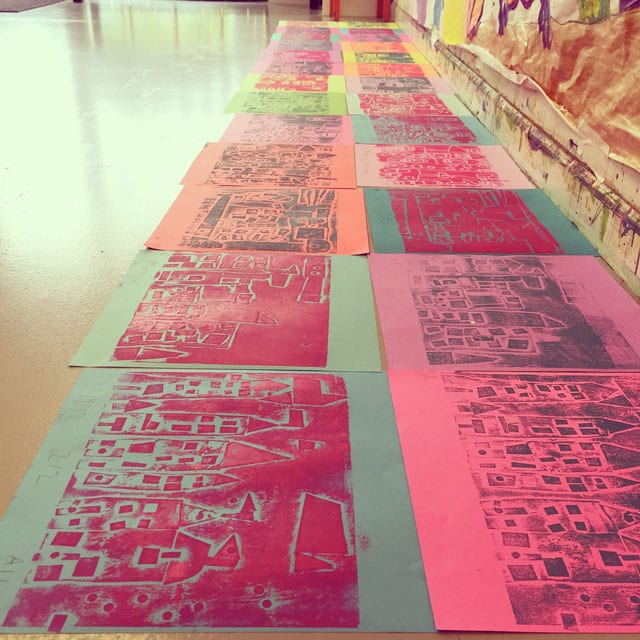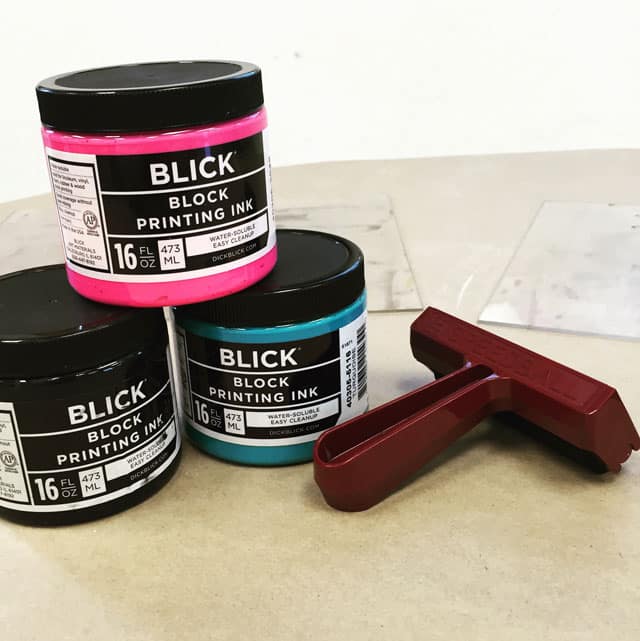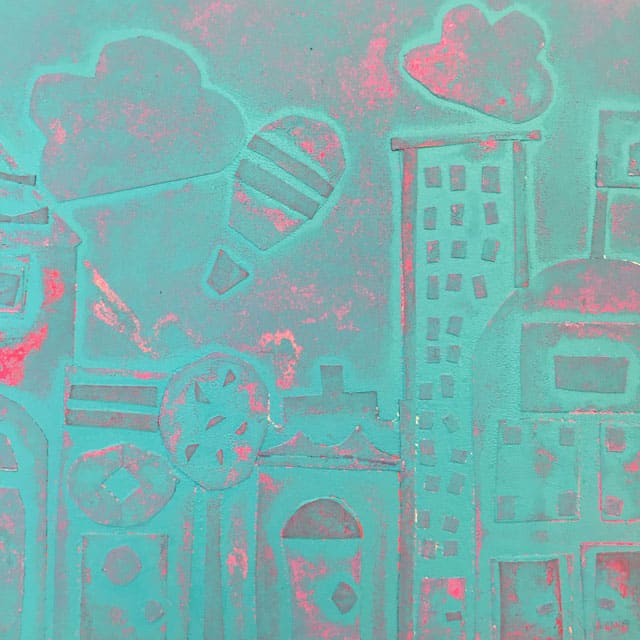 The printing plate.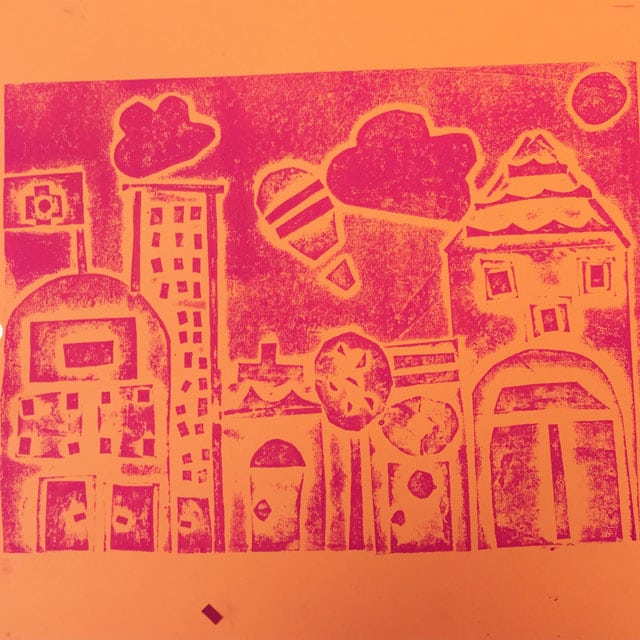 The print.
All students created two prints using bright pink and turquoise block printing ink on a bright piece of card stock.  The printing plates were so beautiful themselves, with so much interesting texture & color, that we mounted those in a 3D fashion on black poster board.  Not sure which we loved best – the prints or the printing plates!
A beautiful printing plate mounted on black.