Last week sort of spontaneously turned into "Cow Week" at the studio with three different Cow Inspired Art Lessons. It all started when Katie was inspired by a Russian folk tale she picked up over the Christmas holiday, called The Giant Turnip.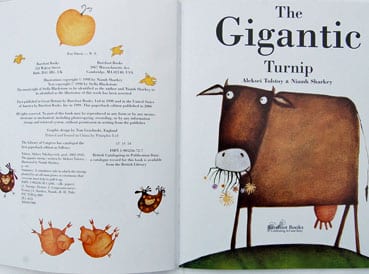 Niamh Sharkey's illustrations are fabulous, and we were particularly excited to come up a mixed medial collage project for our 5-9 yr. old classes inspired by the simplistic style of the cow in the book.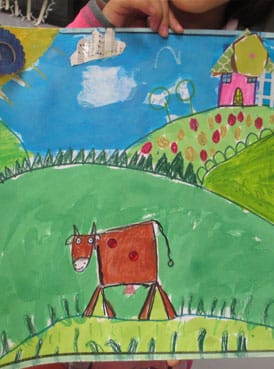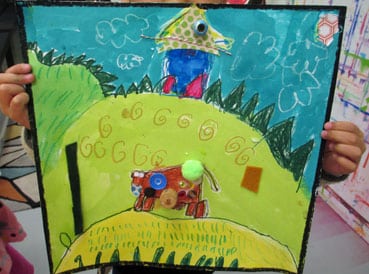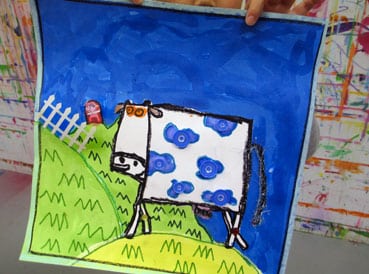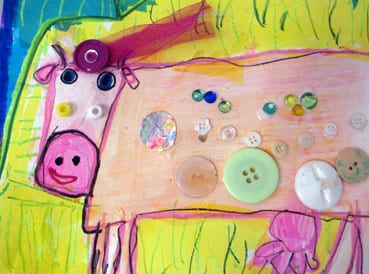 Then we had to adapt a cow project for our 3-5 yr. old classes. They started by drawing their cows on the wall. This was an instructed lesson – we broke the cow into simple shapes, starting with the large rectangle nose, upside-down U face, eyes up high on the side of its head, ears, horns, & so on. In one of the classes we let them use chalk to color them (bad idea, they would lean all over them and rub the chalk off as fast as they would color them!!) So in the next class, we removed the paper from the wall and moved to the tables so they could paint them with liquid watercolor.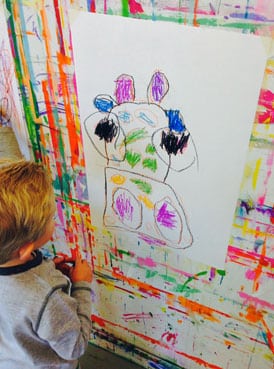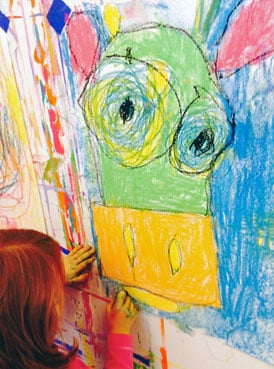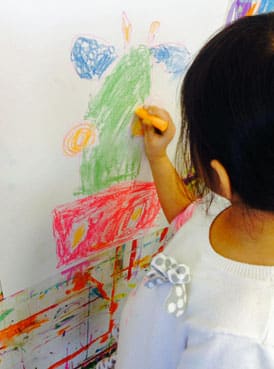 Unfulfilled, we felt we still had a few cows left in us. So we came up with a new adaptation of a well-loved project – "flying cows" inspired by one of for one of our favorite artists, Peter Diem. We turned this into a fun game where the students had a bowl of different colored oil pastels and were instructed not to use any one color for more than a few seconds, so that everything was drawn and colored very rapidly with quick, expressive lines.