Fall Festival.  Scrambling at the last minute to track down a few hundred pumpkins only to learn that this year's crop was wiped out by the heat or draught or flooding or locusts or some such thing ("did you say $5 per pumpkin?!?") …. aching hands from cutting and punching and sorting and stringing…
~ But every year it is SO worth it!  Saturday, Oct. 26 was a sunny, crisp Fall day; the super chilly morning didn't slow down our die-hard pumpkin painters.  Inside, parents sipped hot apple cider & nibbled on ginger snaps while the kids got creative rotating through our free fall-inspired craft stations.  This was our fifth year and every year the weather has been beautiful.  It was so nice after the crowd died down that we opened the doors and cranked up Pandora while we swept up all the scraps & glitter and re-hashed the days' events.
I flipped off the light switch as the sun cast a long shadow on a few leftover pumpkins outside, and felt overwhelmed with gratitude for all the wonderful people who passed through our doors, and our fabulous team + friends and family who made it all possible!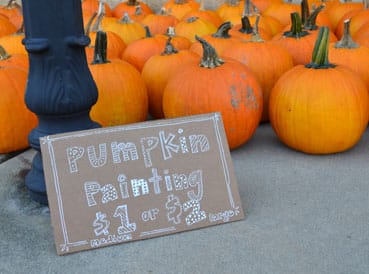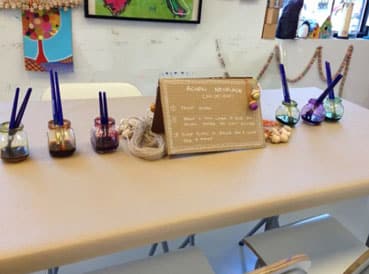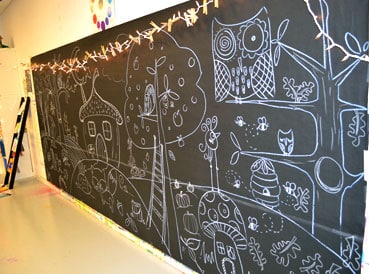 woodland creature color wall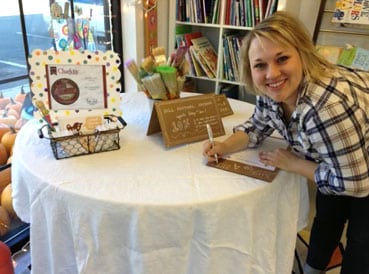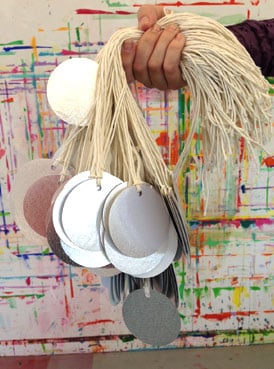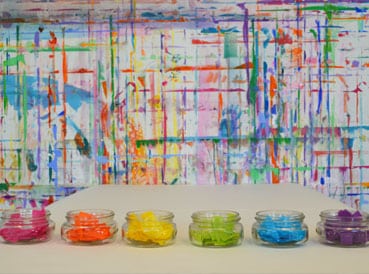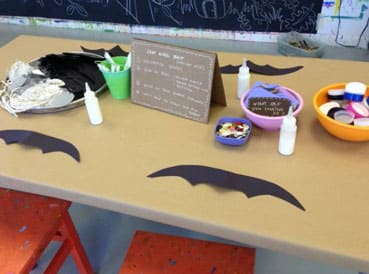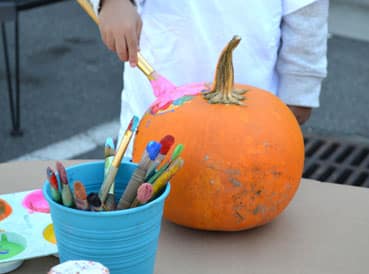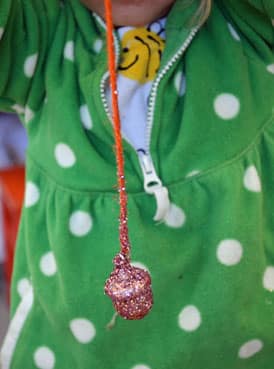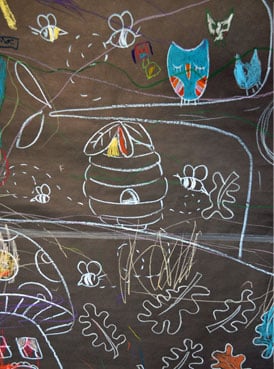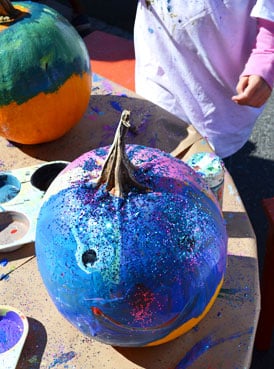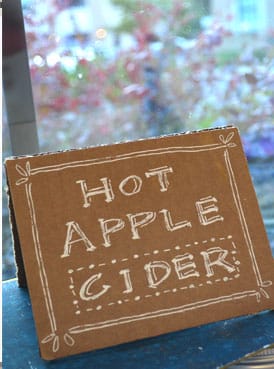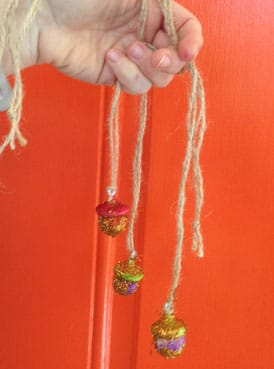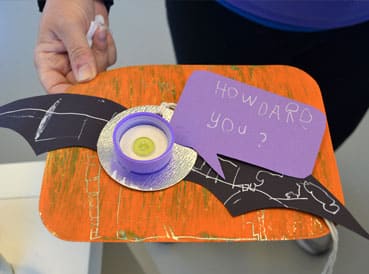 "How dare you?"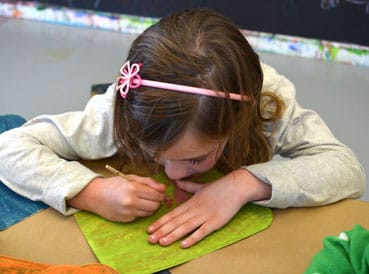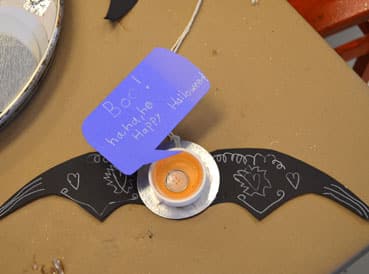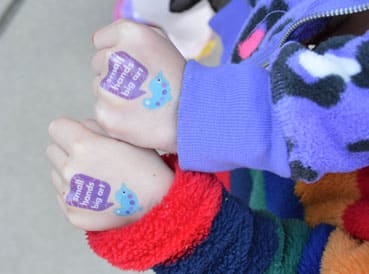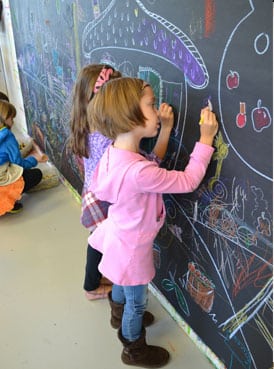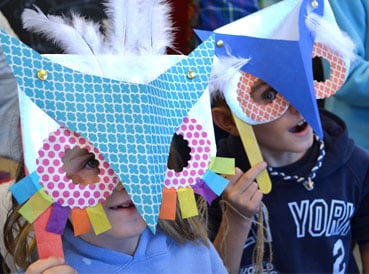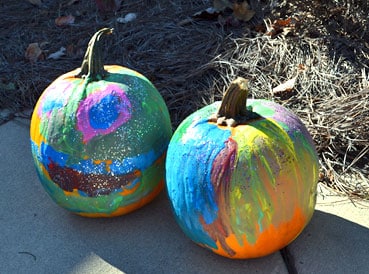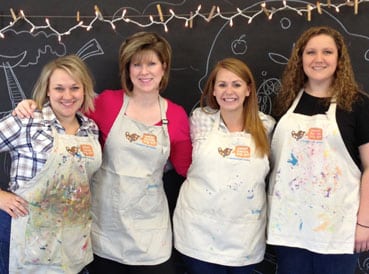 does Katie ev-er wash her apron??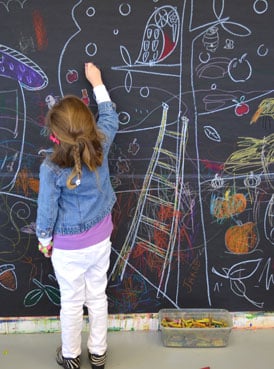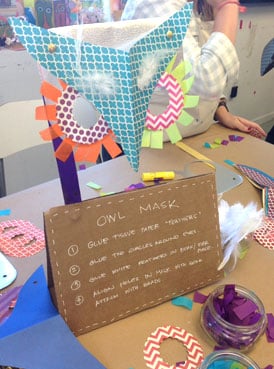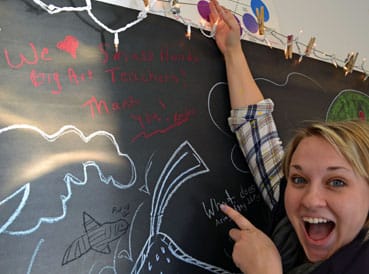 really?  we ♥ our students more!!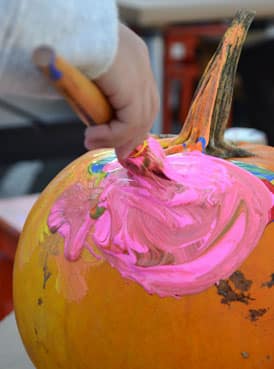 this enthusiastic little pumpkin painter was inspired by artist Mark Chadwick