Last Saturday was our 8th Annual Fall Festival at our art studio in Charlotte, NC  ~ truly the highlight of our year!
Three words:  Pumpkin Painting Paloooooza!
While the paint was drizzled out in the parking lot (some of it actually sticking to the pumpkins), creatives gathered inside to adorn our super slick black vinyl wall with neon chalk markers, craft a trendy indie feather + wire + wood necklace, bring a baby hedgehog to life, design a neon geometric feather, and decorate a metal "spiral bounce back" (aptly named by an Instagram follower, thank you!!).
Enjoy these photos of the fabulous day! We always feel so humble to see so many familiar faces at our art studio fall festival and meet so many new friends!  Thank you Charlotte!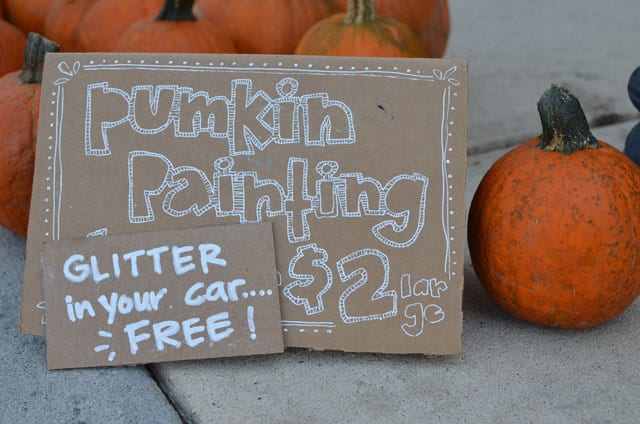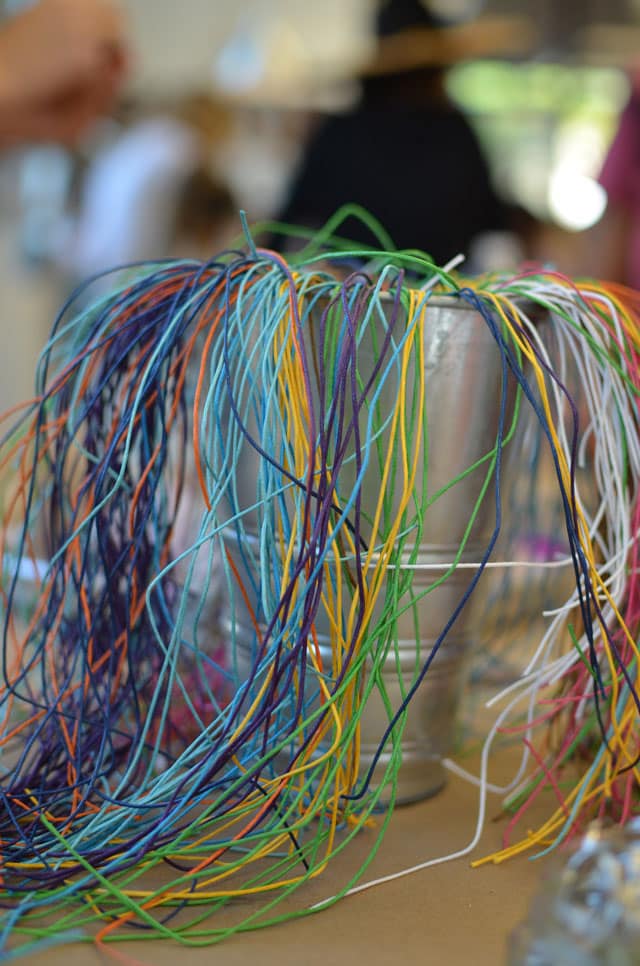 Black vinyl + Fun Chalk erasable chalk marker coloring wall
Baby Hedgehogs made with Easy Mask Painters Tape!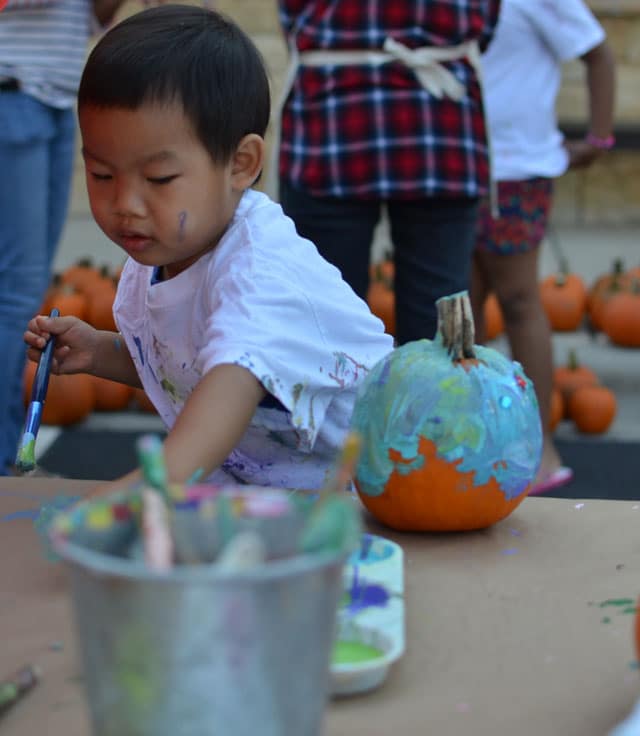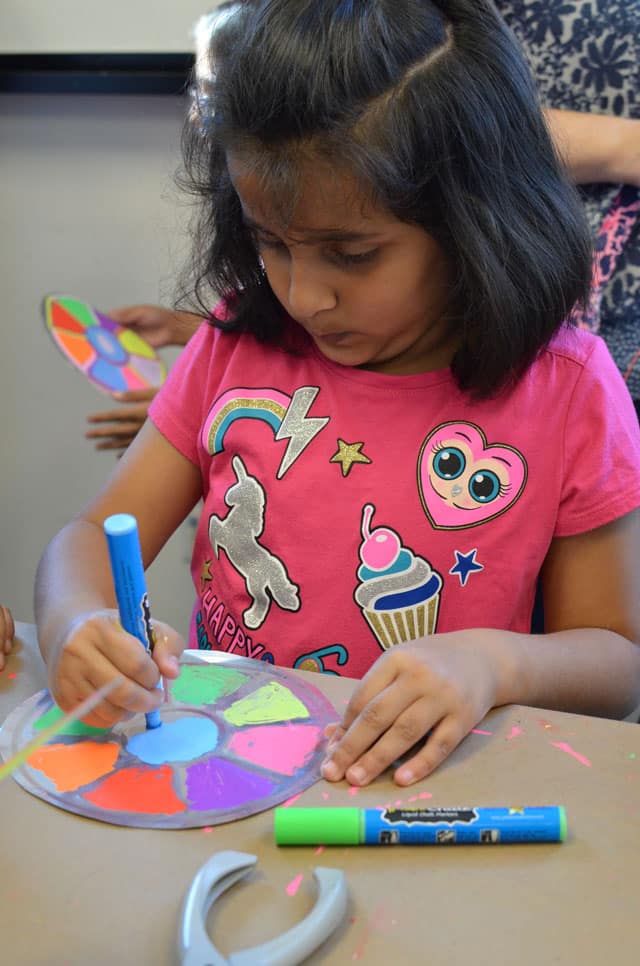 "Spiral Bounce Backs" made with the center cut out of aluminum pie pans that our fabulous next door neighbor Switchin Kitchens off loaded to us a few years ago!  But look!!  You can score a carton of 500 for *cheap cheap cheap*  (we have lots of other ideas for these!!)