Looking for a simple watercolor art project for kids? Look no further! When I was a kid we lived in the Bay Area and some of my fondest memories are of piling in our orangebrown 1974 Plymouth Fury Custom Suburban station wagon on a Saturday or Sunday and riding up and down the Streets of San Francisco.  I can't believe my luck in finding a picture of that land yacht online!  Click the link above to feast your eyes on that 40 foot beauty, and then imagine a 10 foot tall neon orange CB radio antennae and a decal with my Dad's CB call letters on the back tailgate (KPN9406). Breaker breaker.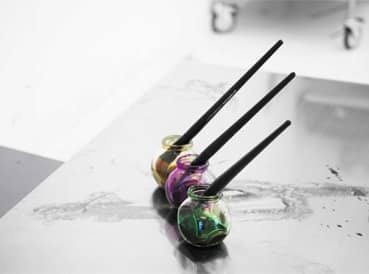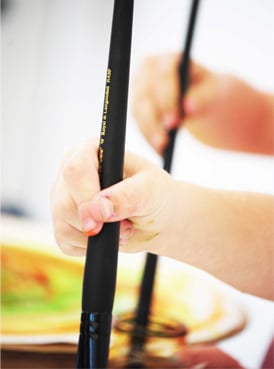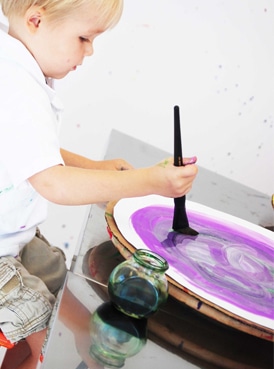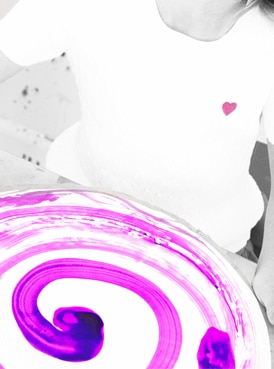 I suspect it was equipped with seat belts although I don't recall ever using them ~ the fun was bouncing around like popcorn kernels untethered in the back seat as the V8 growled its way to the top of the hill.  In my memory, I see my Dad letting go of the steering wheel and waving both hands in the air, screaming with my Mom almost as loud as we were as we sped down the other side.  But I could be making that up.  That was back when it was perfectly legal to drive down crooked Lombard Street over and over until you got dizzy, and parents were generally too preoccupied digging for hotdog change in between the seats to be neurotic or over-protective of their kids.  I specifically recall hitting my head on the headliner as the tailpipe bottomed out on the other side.   Then after a few hours of that good clean fun we would go to the Exploratorium!  ~ Which is really what I started out intending to write about before I got side-tracked.
The Exploratorium was like Charlotte's Discovery Place on steroids ~ way ahead of it's time ~ and I can remember with fascination every single interactive exhibit.  There was a masssive X-ray Box (for lack of what else to call it) where a timer would tick down and when it beeped you contorted your body while jumping and slamming up against one of the walls, and then you would stand back and wait 10 seconds to see a life size X-ray of yourself and fifty other kids.  Uh. Ma. Zing.  If I ever get cancer, I will blame it on that thing, but it was totally worth it.  There were also several stations where you could make really cool spiral art.
In the studio, we often do a really simple low-budget spiral art with our toddlers and pre-schoolers, using a $7.99 Ikea Lazy Susan.  Snudda, for those of you who speak Svenska.  It's a great activity for kids to practice their hand-eye coordination while improving fine and gross motor skills and making a really cool piece of art!  It also provides a nice counter-intuitive challenge in that to make a perfect spiral, they have to learn to hold the brush perfectly steady with one hand while spinning the lazy susan with the other.
You Need:
Lazy Susan – Ikea has the best one we've found, and there is no assembly required!  We have to caution you these were designed to save you from having to pass the salt and pepper, not for the kind of spinning we subject them to with this project, so the ball bearings eventually wear out, but at $7.99 you can buy in bulk!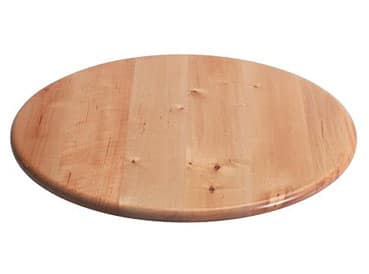 Large piece of cardboard, cut in a circle to fit the size of the lazy susan
Several pieces of heavyweight (80-100lb) paper, cut in circles
Liquid watercolors
Long handle soft watercolor brushes
Double sided scotch tape
How to Do It:
Firmly attach the cardboard circle to the top of the lazy susan with a generous amount of double sided tape.
Attach a piece of paper to the top of the cardboard circle with enough double sided tape to hold it firmly without making it too difficult to remove.
The watercolors & brush need to be in easy, comfortable reach.  For example, if kids are right-handed, place the watercolors and brush on the right side of the lazy susan.
With the writing/painting hand, dip the brush in the liquid watercolor and hold it steady in the middle of the circle.  Using the opposite hand start slowly spinning the lazy susan while pulling the brush slowly towards center of your chest to make a spiral.
Once you reach the outer edge of the paper, switch colors and start again from the middle.
Remove the paper and let dry while you make another one!
These make wonderful works of art on their own, or you can make them into something else.  You could make a long spiral mobile by gluing two pieces together like a sandwich and cutting from the outer edge in a 2-3″ spiral pattern towards the center and attach a wire at the center to hang!  Use your imagination!