What do you get when a six year old combines a totally random object with an animal? Creatures like these that are WAY too fun! Arnold Lobel, the children's illustrator, was the key influencer for these adventurous compositions with his book, "The Ice-Cream Cone Coot, and Other Rare Birds".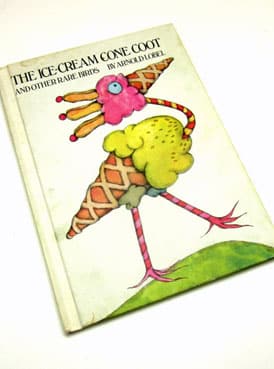 Tracking down a hardcover is tricky ~ new copies are selling for over $100 on Amazon! You can take a peek inside the pages here and get inspired to create your own version of these characters at home with your artists!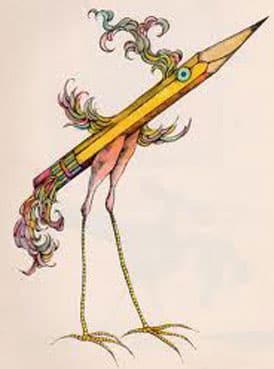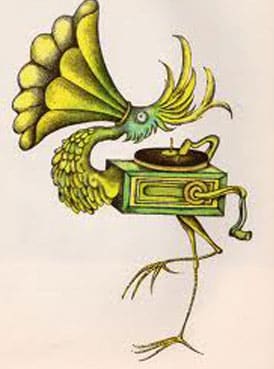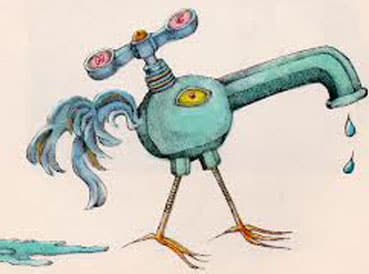 We first had students randomly select a little piece of paper with an object printed on it. We defined "object" for them as something you can see and touch but that isn't alive. For example, a ladder, teapot, scissors, umbrella, etc. They drew their objects first, so that they could focus only on capturing the features of the object.
Next we had students randomly select a piece of paper with a type of animal printed on it. We strived to come up with a fun list of animals that the students wouldn't ordinarily draw on their own; a porcupine, lizard, octopus, moose, etc. For younger students we skipped this part and assigned them all a bird. Perhaps you could also use a fish as children seem to be able to draw birds and fish at very early ages. They were challenged to turn their object both horizontally and vertically in an effort to visualize ways in which they could add animal features to their object.
Students applied vibrant color with chalk pastels and then traced back over their original drawing with black China markers. Their creations were so clever & stunning! Enjoy!