These adorable reindeer paintings were created by a full house of young artists in a winter break camp!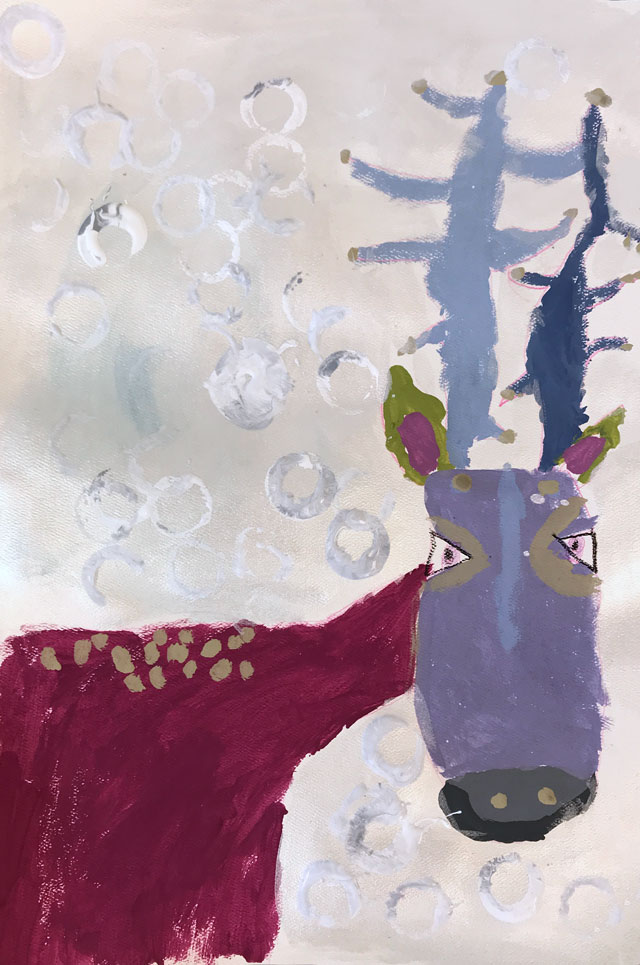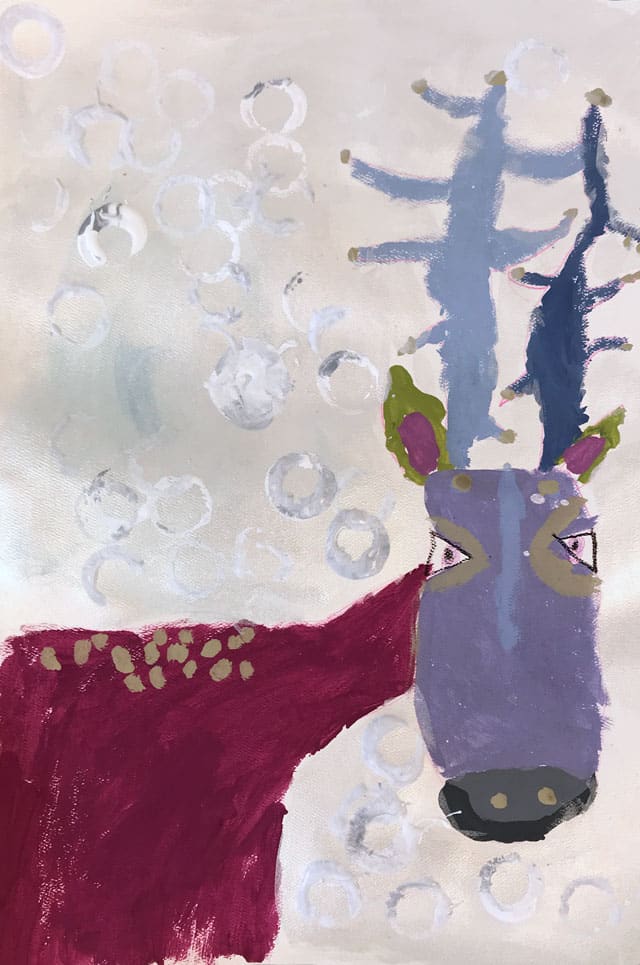 The kids in this camp were mixed ages 5-12.  We did a quick instructional drawing with the entire class, creating the reindeer out of simple shapes.   From there, kids could work at their appropriate age level to personalize their reindeer.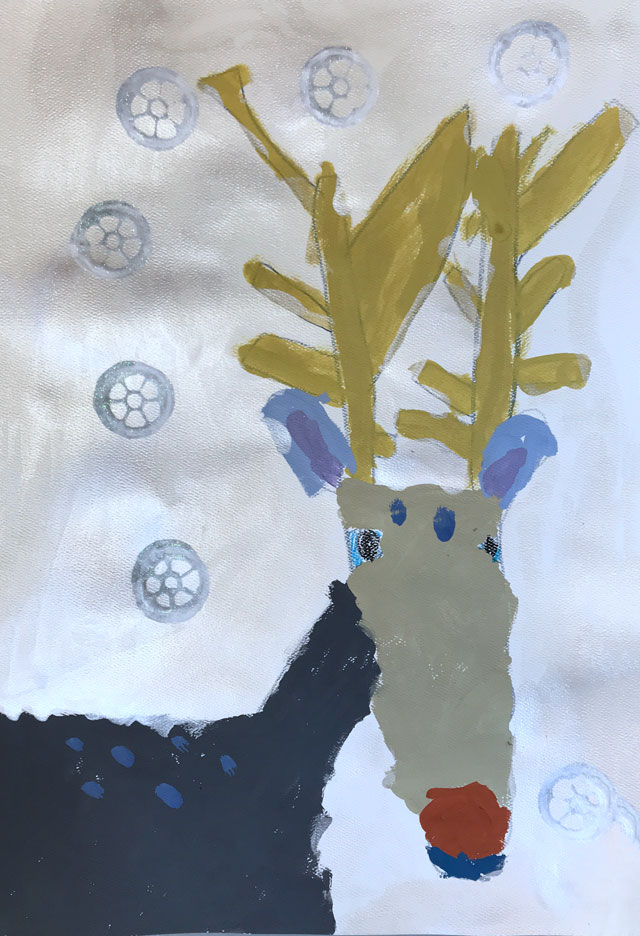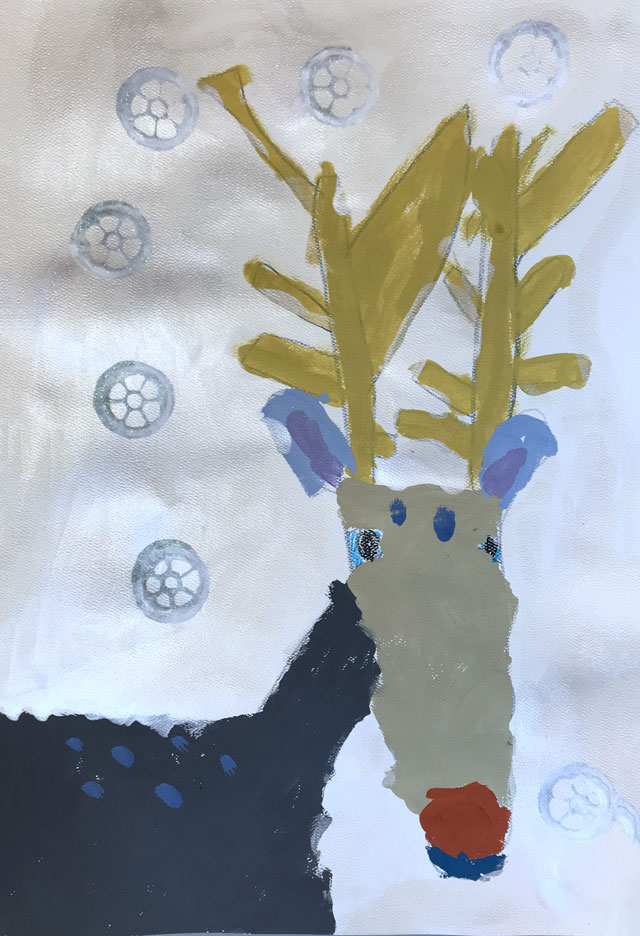 We used a layering painting technique, starting with base coats of wintery shades of tempera paint we mixed up special for this project.  We love to take straight tempera paint and mix shades of gray into it to achieve these soothing colors!  We also sometimes start with a base of gray tempera and add a few squirts of liquid watercolor to "tint" the paint.  The paint dries very chalky on the heavy 200# watercolor paper and dries rather quickly.  This allows us to come back to paint on top with lines & shapes for the reindeer nose, forehead, etc.  We usually save the eyes for last and caution them against painting in the whites of their eyes as they are working.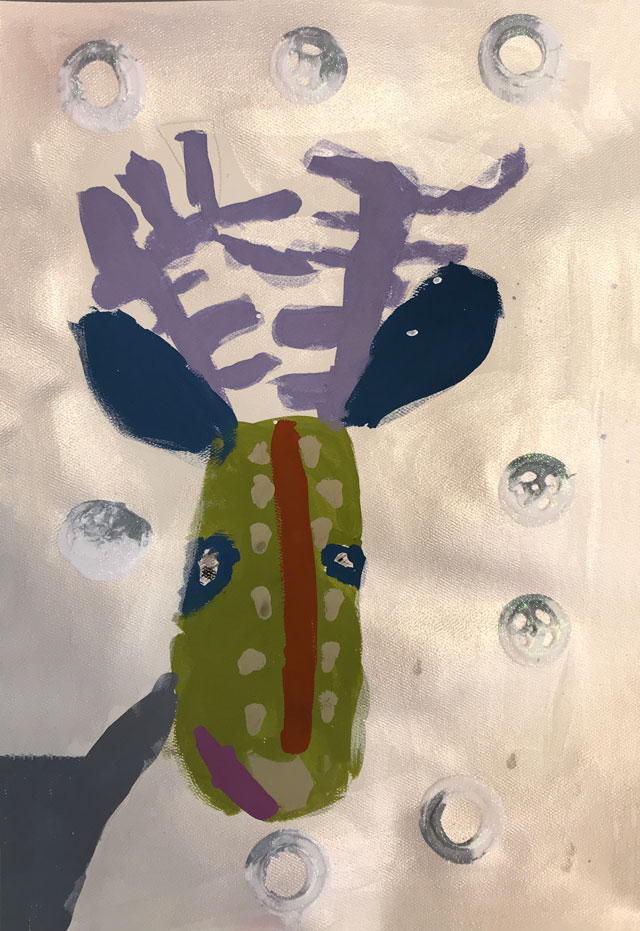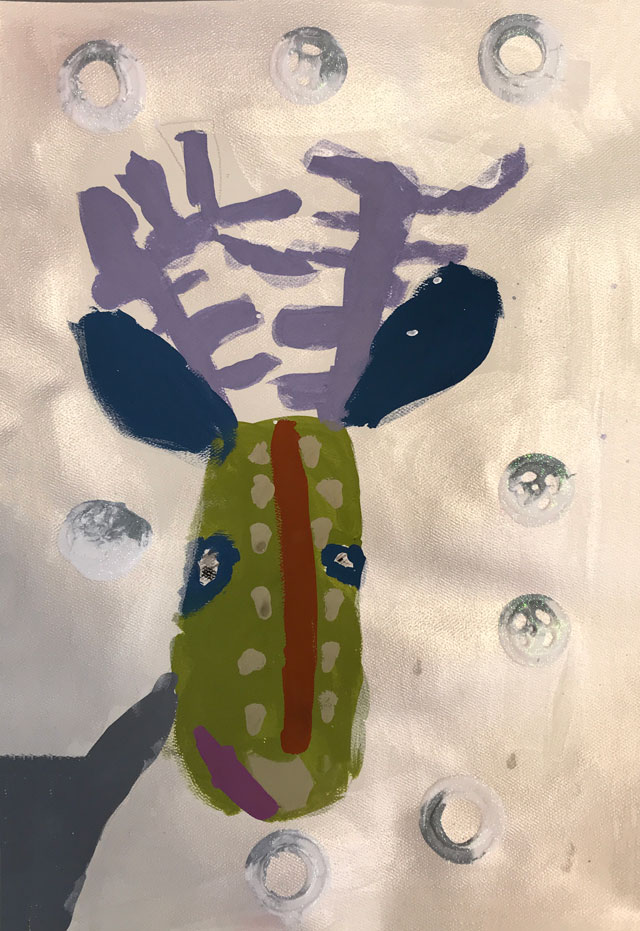 For the background, we used a shimmery iridescent watercolor paint, and let the students choose if they wanted to apply snowflake designs using a thread spool and white tempera.  Students were also given the choice of outlining their reindeer (or just the eyes) after the paint dried.