By Jen Lumpkin – Fort Mill Studio
One of my favorite things to do during early quarantine/Covid days was to pack my family up and drive around Charlotte checking out all of the AMAZING murals around town. From Rock Hill to Noda- there is beautiful art all around us.
I was so excited when my friend (and fabulous photographer), Brooke Brown (Brooke Brown Photography) started visiting many of these murals and profiling the artists behind them on her Instagram feed.  She first posted about local Charlotte artist and educational leader, Ricky Singh's beautiful Sankofa bird mural on December 30th- I was INSPIRED!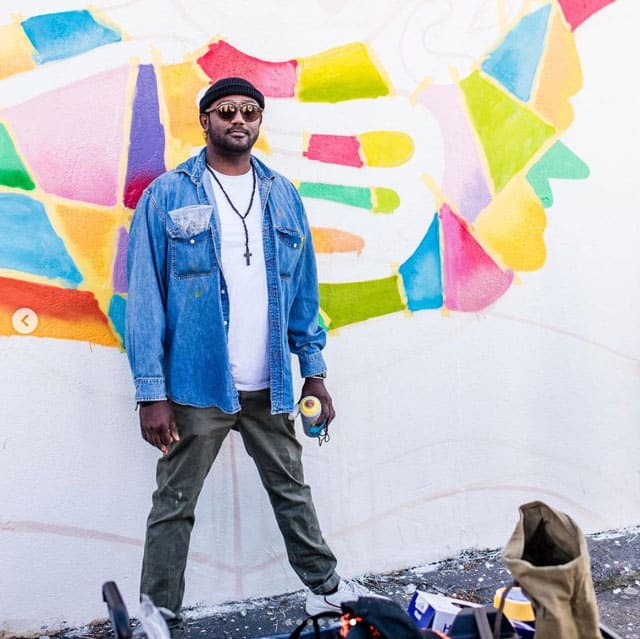 Charlotte Artist Ricky Singh, photo:  Brooke Brown Photography
Both Jennifer (the OG SHBA queen) and I have a weird and wonderful fascination with birds. And the colors were all so amazing! A few weeks later Brooke posted a picture of the finished mural. In her post she shared the meaning behind the Sankofa bird that Ricky had shared with her-"You must reach back to reclaim that which is lost in order to move forward."
The Sankofa bird is generally depicted as a bird with this head turned backwards taking an egg (representing knowledge) from his back (representing the past) to help him make his future decisions. I loved this message not only for myself, but for the kids! I knew we had to bring the Sankofa bird to the studio.
With our 5-9 year old class, we used tooling foil- think regular aluminum foil but thicker- and a stylus to carve out the shape of our bird. Next we added all of the geometric designs to the inside of the bird and filled those with colorful sharpies. Last but not least… the egg! We didn't want it to get lost in the picture, so we let each child pick out a colorful jewel to symbolize the egg.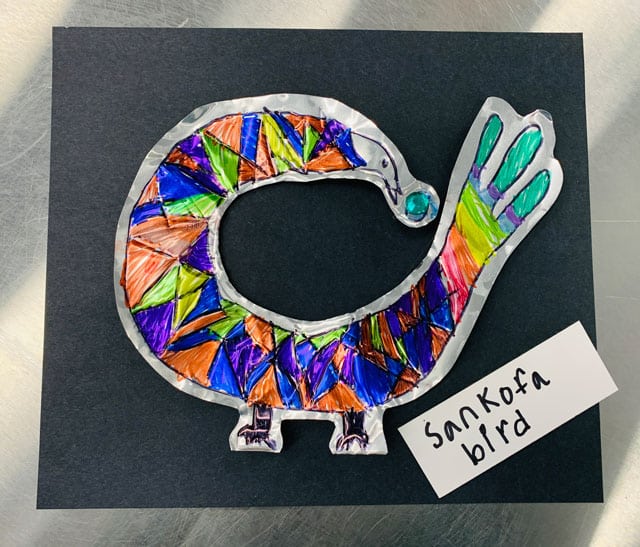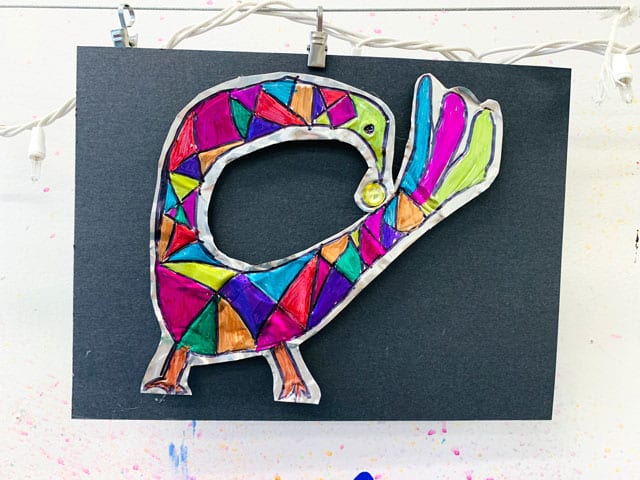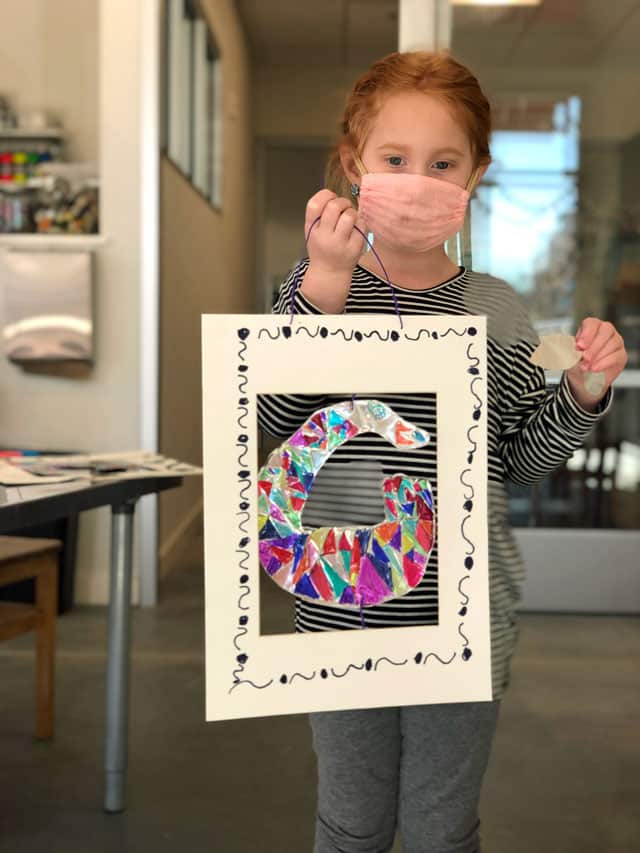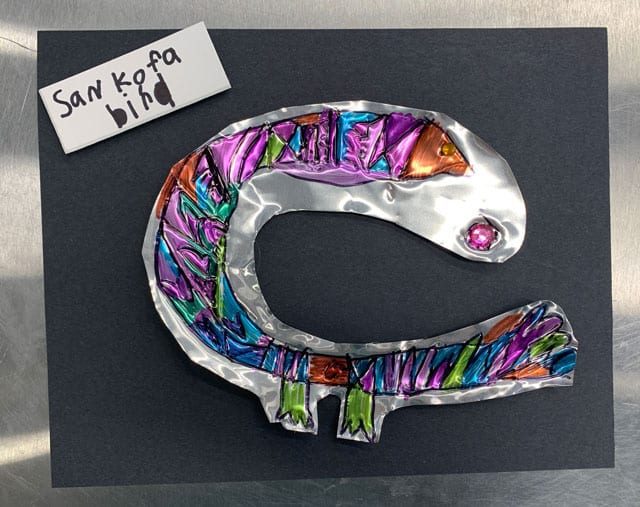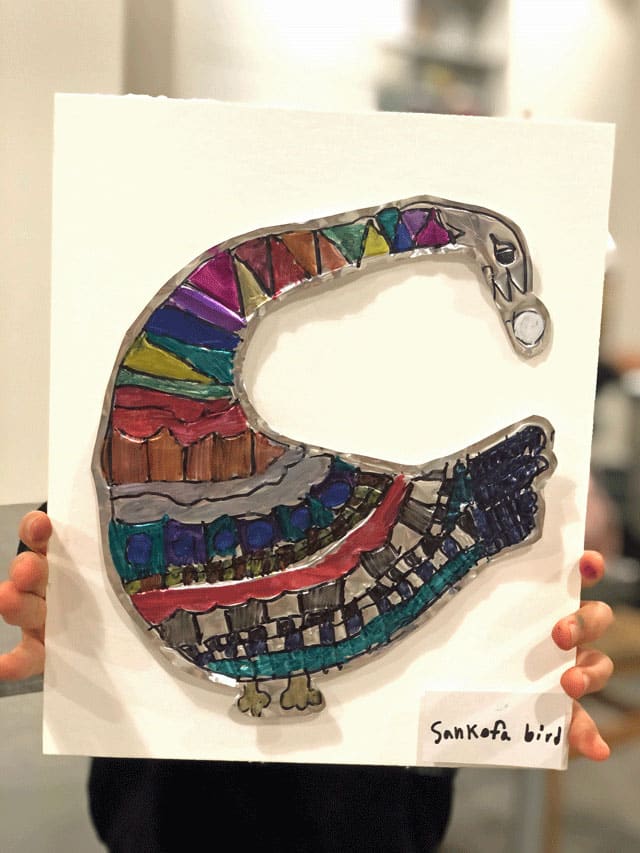 With our older students, Ricky Singh's beautiful bird was all the inspiration they needed to create these beautiful geometric renditions in paint.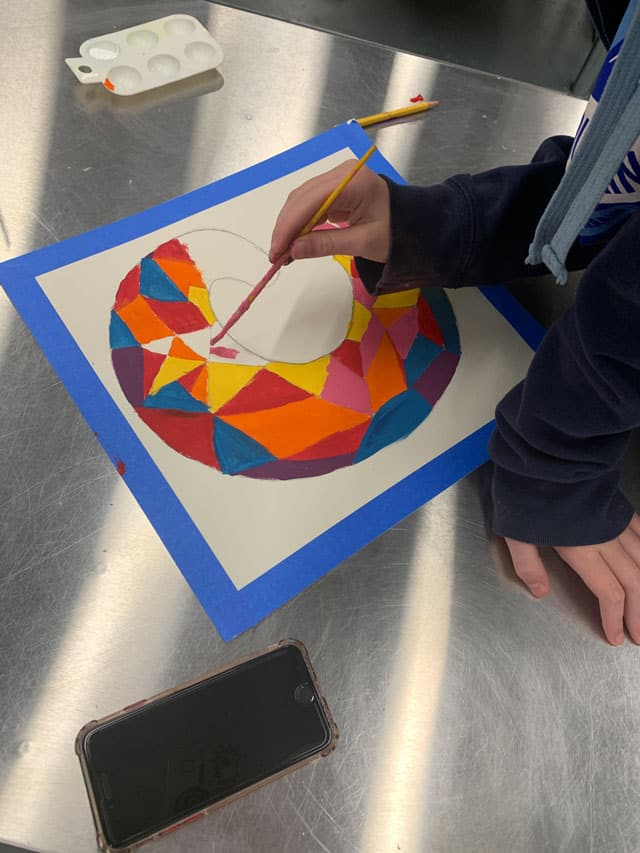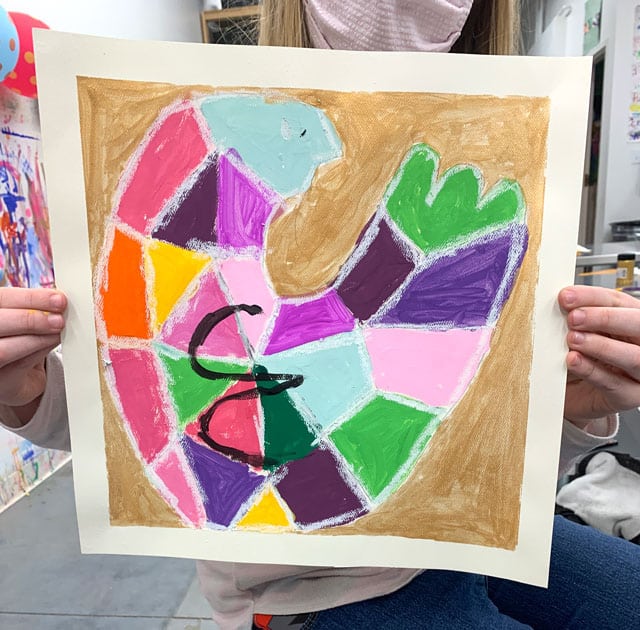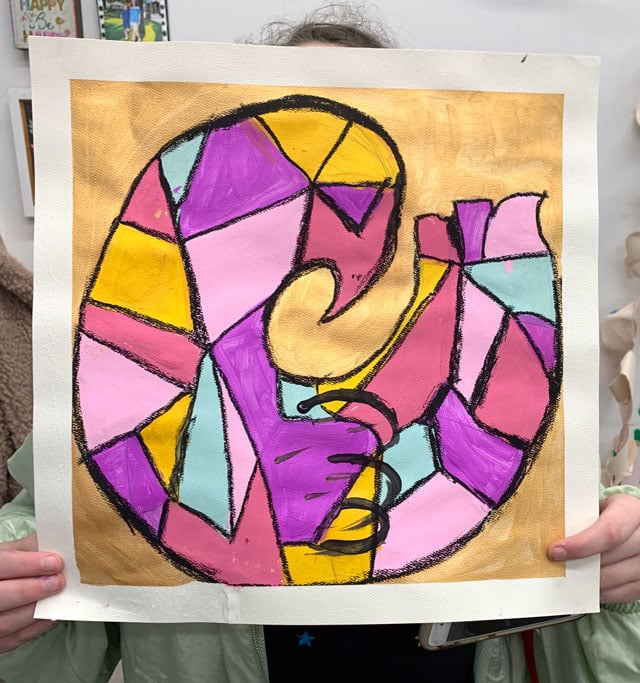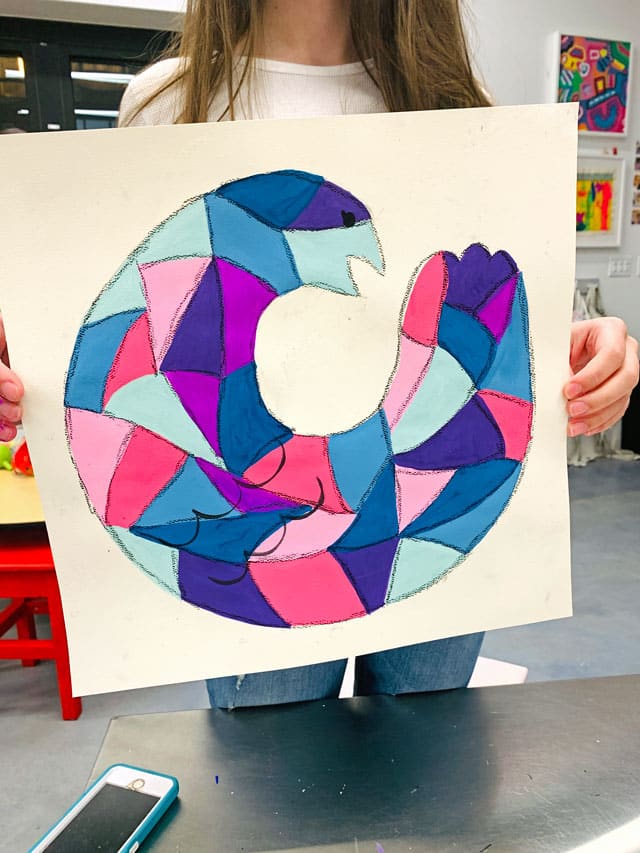 If you get a chance go and look at his amazing wall for yourself at 2120 Beatties Ford Rd., Charlotte.
See more of photographer Brooke Brown's instagram feature of Ricky Singh's beautiful Sankofa bird here and here, and read more about Ricky Singh's background here.