Our toddlers had a messy great time painting this 3D Toddler Sensory Flower Wall with watercolor foam paint & spray paint this morning!  So beautiful we're going to leave the display up and embellish it more next week!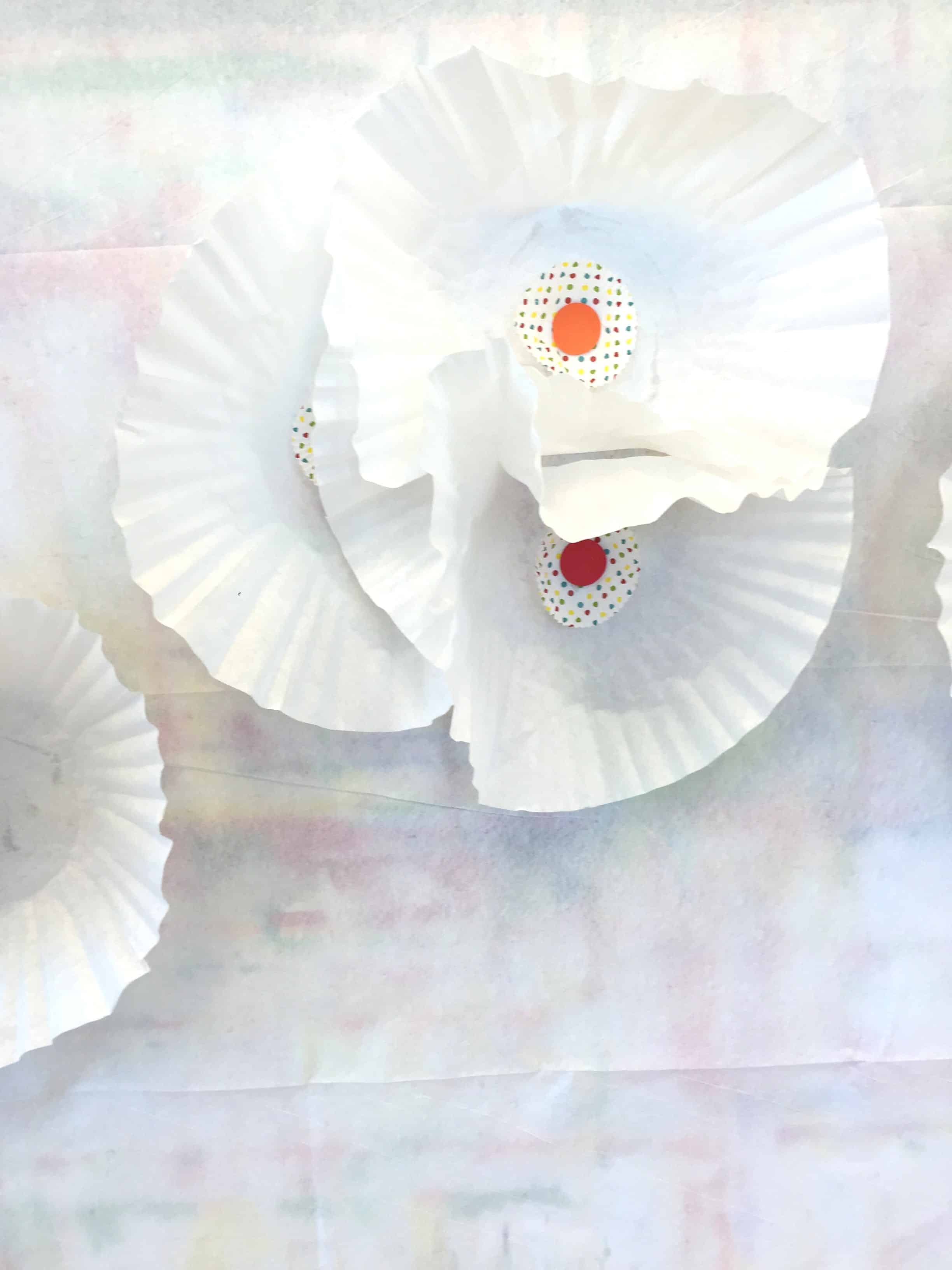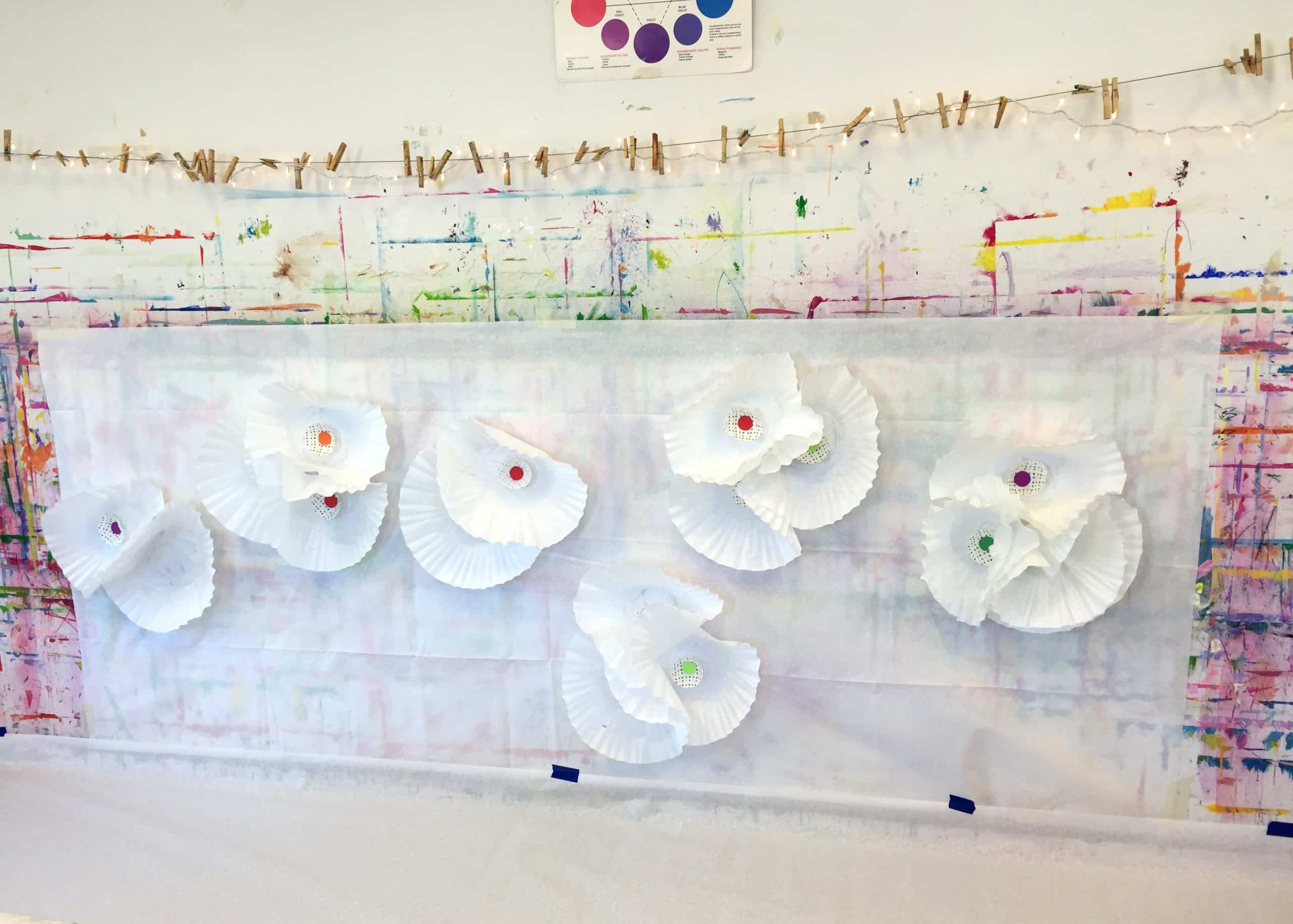 To construct the fluttery flower wall, we simply hot glued layers of giant coffee filters randomly onto an absorbent paint drop cloth, clumping them together in places, and adhering brightly colored cupcake liners & circles to the center.
What?  You don't have giant coffee filters laying around??  Get some here!
Have fun looking through our photos of this week's Toddler Sensory Flower Wall!