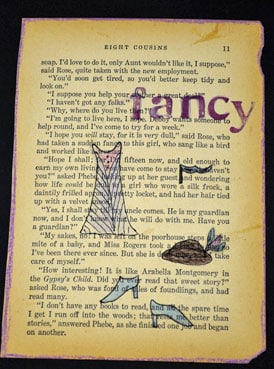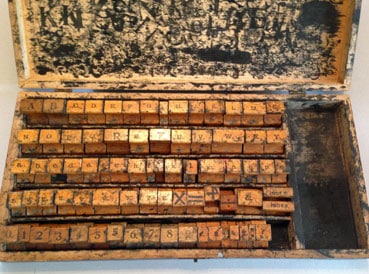 Last week our 9-14 yr. old classes created these beautifully illustrated vintage book pages repurposed from an old Louisa May Alcott book titled Eight Cousins. This Kristy Patterson Inspired Illustrated Book Pages will have you rummaging through boxes for a good vintage book to start with!
Students searched through the text on a page from the book to select an inspiring word or phrase to serve as the focus of their mixed media artwork. Using pencil, watercolor pencil, ink pens, and a set of vintage stamps, each artist illustrated their word or phrase with detailed illustrations. We discussed the importance of drawing delicately and adding details. We also discussed the cultural trend of artistic typography and invited them to highlight their word on a larger scale by either the use of hand lettering or using the vintage stamps. As a final step to this project, they learned how creative layering can impact their composition by adding oil pastel, chalk pastel, and paint.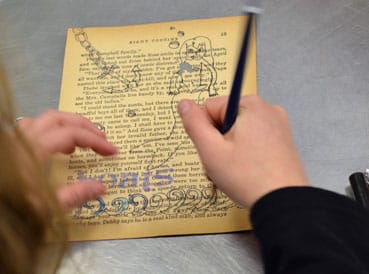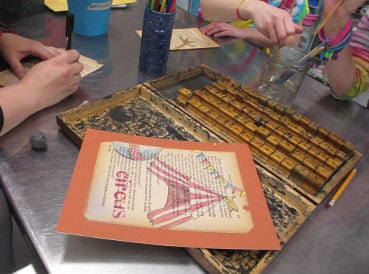 This type of mixed media art using repurposed books has gained widespread popularity in recent years, particularly by creatives who love the art of mixed media journaling. There are so many inspirational mixed media artists that we admire – it would impossible to name all of them, but one in particular that influenced the direction of this project was Kristy Patterson. Her artwork is showcased on her blog Flying Shoes Art Studio ~ go check it out! Hopefully you're inspired to find an old book to repurpose and try this project at home! An old encyclopedia, dictionary or vintage schoolbooks work wonderfully!