Ceramic quotation plaques, or Quotes in Clay as we affectionately call them, leave a lasting impression!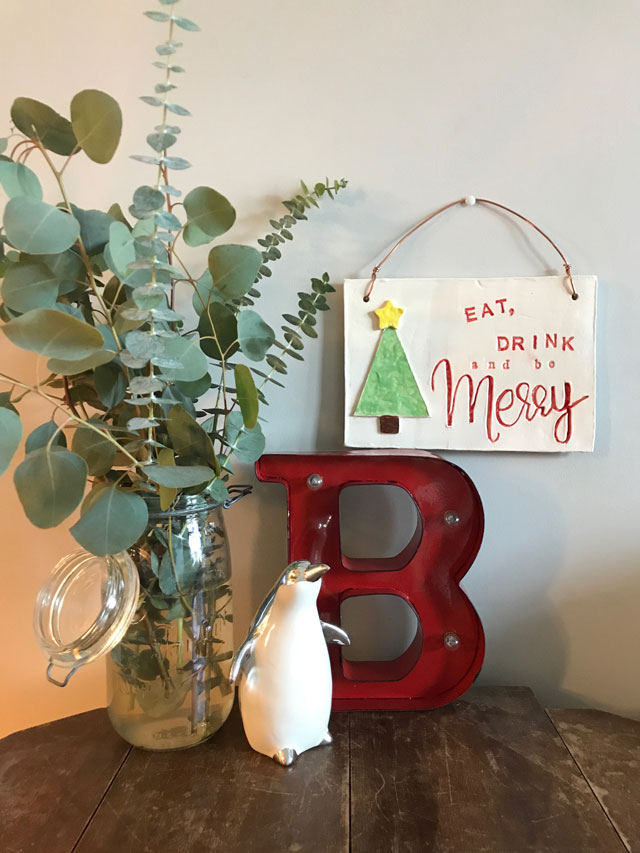 On a recent warm Monday evening (pre-Covid and before we opened our beautiful new South Charlotte Pottery Studio at Waverly), we gathered at Central Coffee South End with some local creatives and ceramic enthusiasts looking to take a break from the hustle & bustle & get their hands dirty!  << Check out what one local writer for CLT5 had to say about her experience at this workshop! >>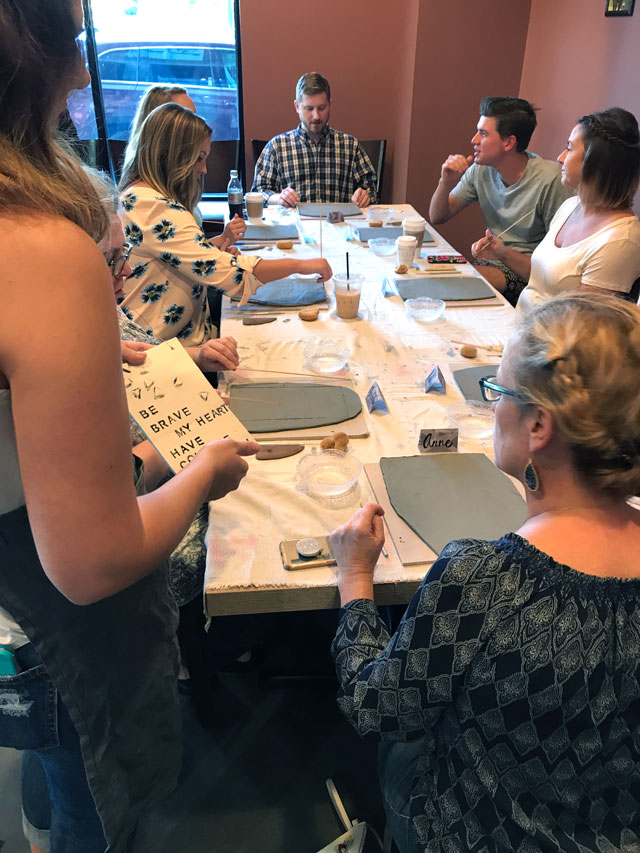 This particular Quotes in Clay workshop had a little something for everyone!   – Those who had specific words of wisdom on their minds, a favorite saying passed down from a great grandfather they wanted to memorialize, important milestones worth remembering, and those who were frantically Googling on their phones looking for something profound to say!  We were thrilled to see such a great mix of people!  Couples having a fun date night in Charlotte, friends having a fun Girls Night Out, and individuals just looking to get a few moments to themselves to feed their creative souls!
Capturing words or phrases in clay is a unique way to visually showcase great typography, the custom style of hand lettering, and the impact and keepsake quality of hand crafted ceramics.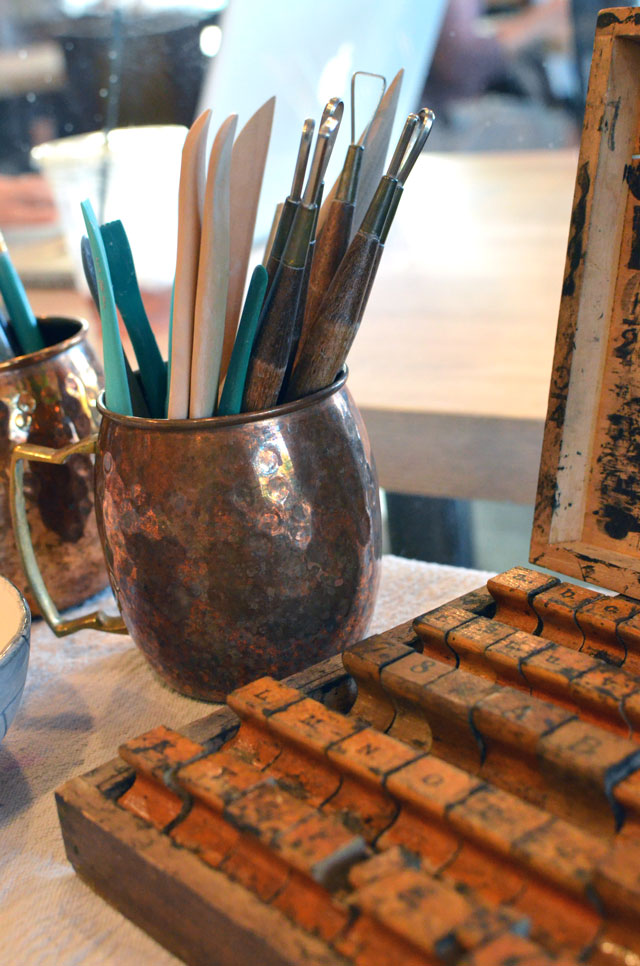 During this workshop, guests rolled up their sleeves and learned to hand-build a wall plaque with words & decor style of their personal choosing.  Some went the sentimental route, others opted for a whimsical and fun design.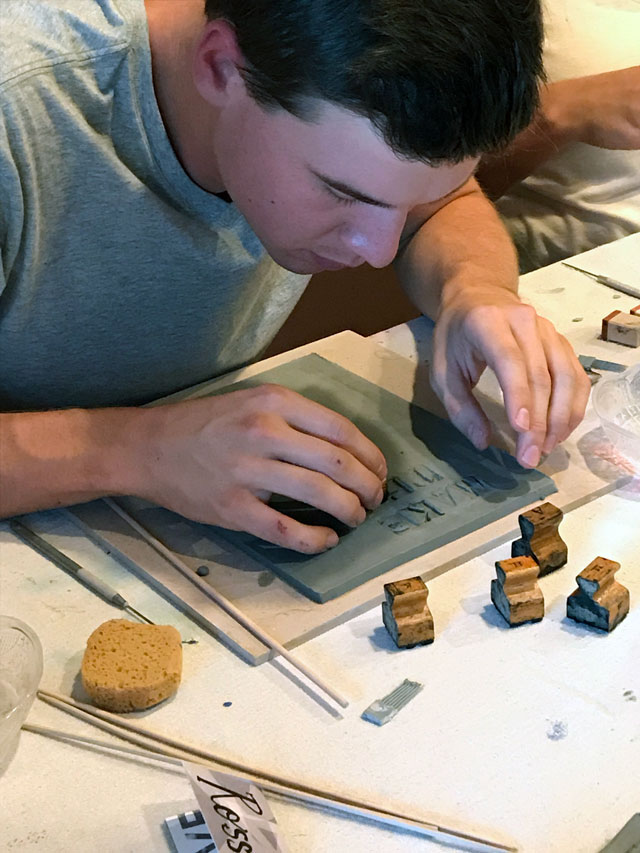 While everyone was working (and checking their spelling!) they learned about the stages of clay, basic hand-building techniques, and experiment with textures, creating relief areas through stamping, scoring, and slipping; as well as using custom design elements to reflect their personal style.  The last half hour was spent applying an underglaze to their creations.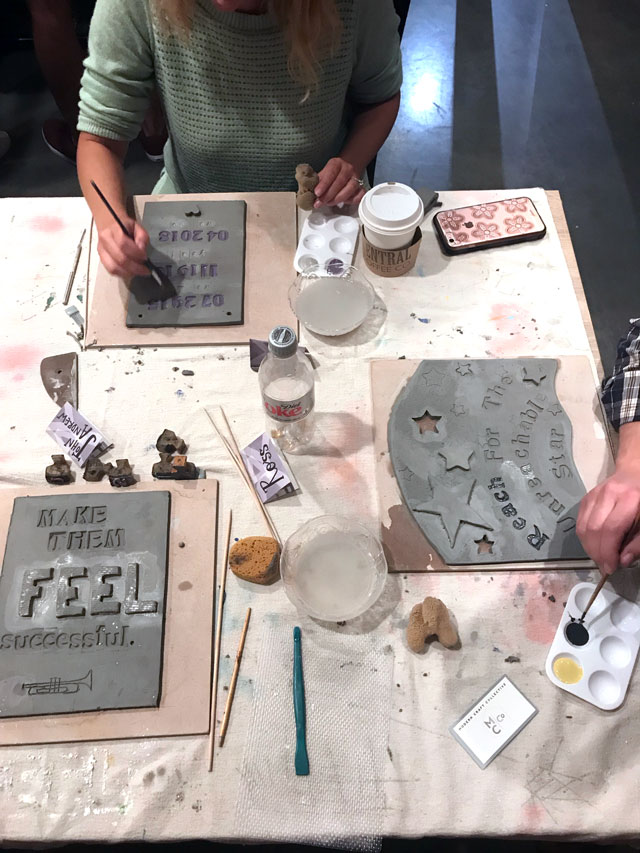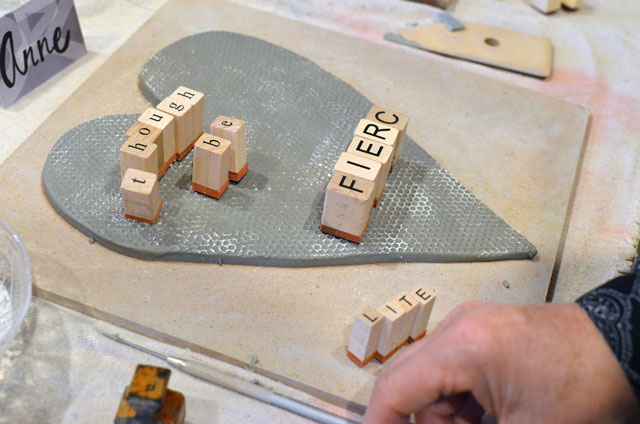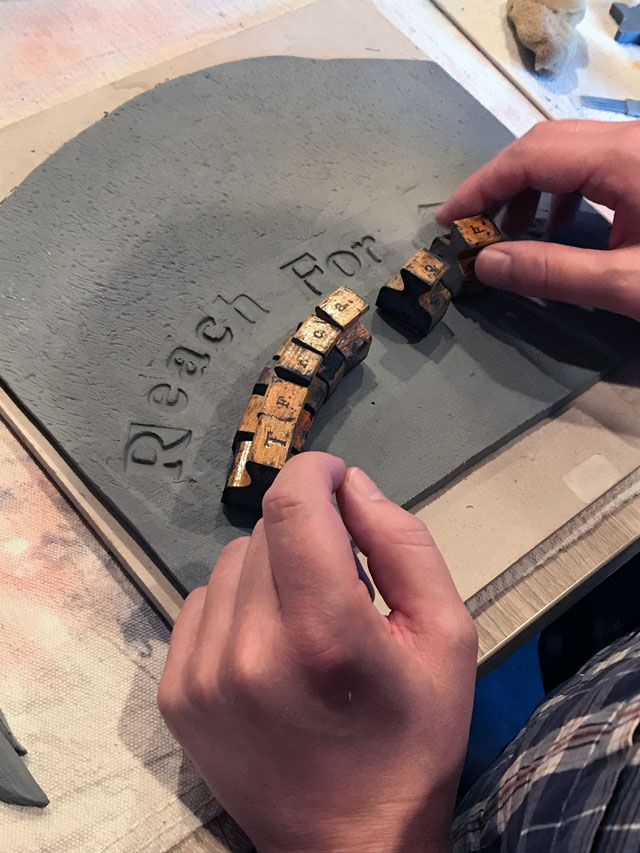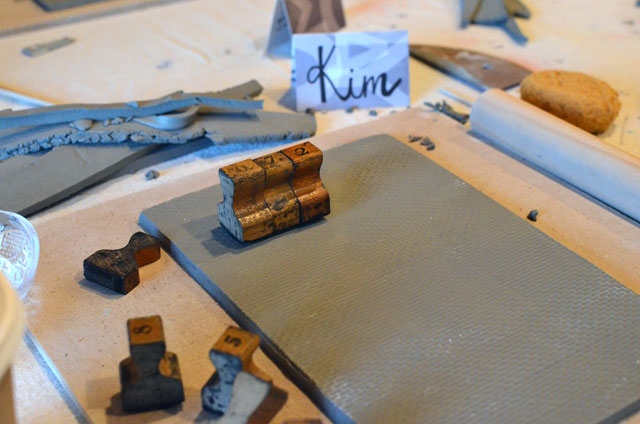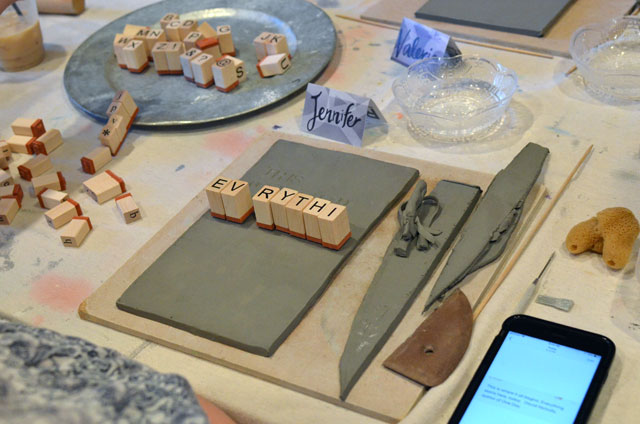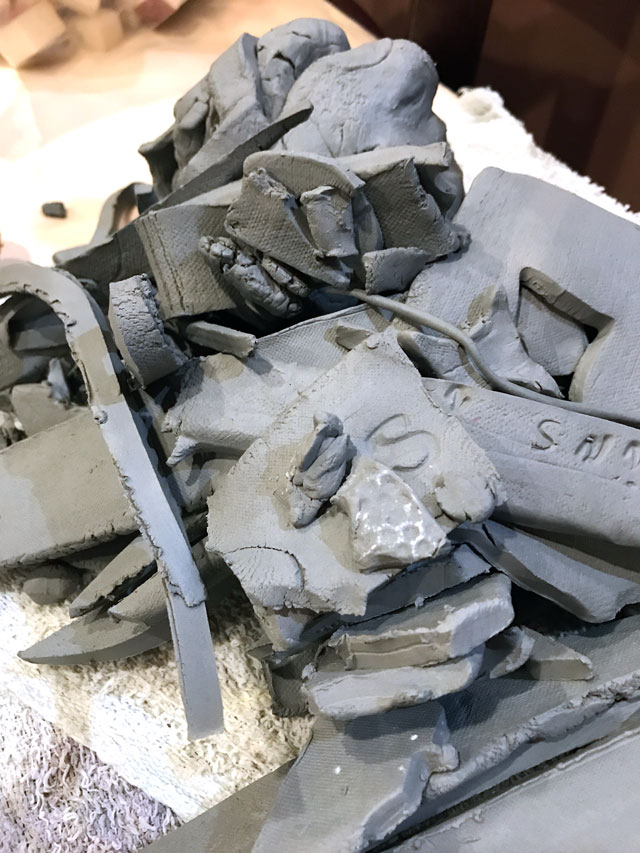 We were excited to pop open the kiln a few days later and feast our eyes on their stunning creations!