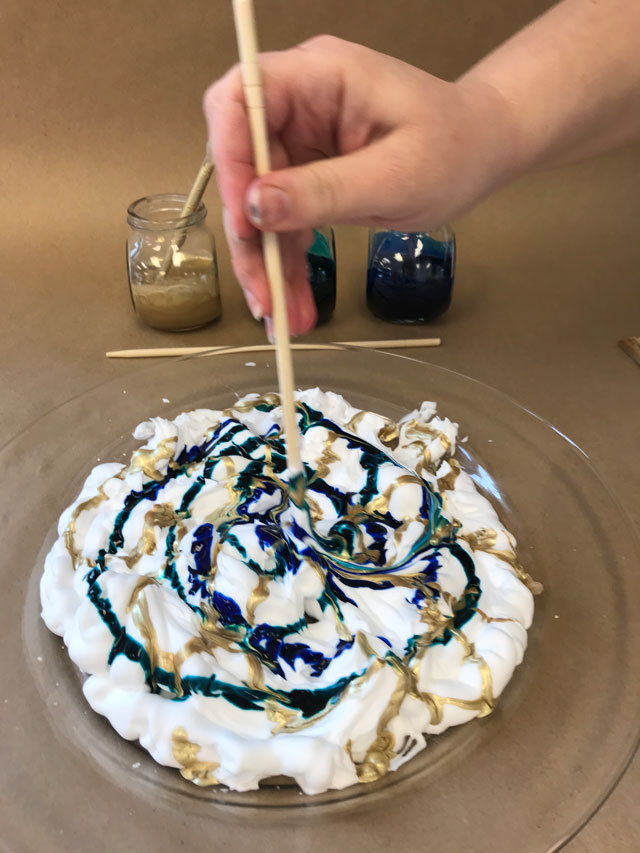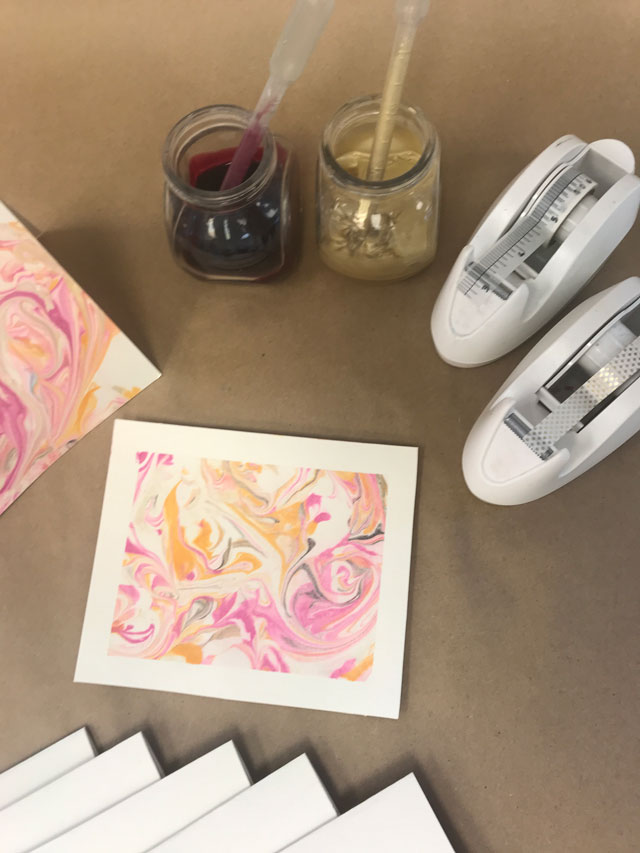 We've got a fun creative activity to include in your DIY crafty plans!
You'll receive a crash course in color theory and the paper marbling process, access to our pigment bar, a station to sit and work at, and a complete set of 5 heavy-weight cards and envelopes to design. For those that work at a faster pace, we will also have a supply of stationary, postcards and gift tags available for your play!
This relaxing workshop is perfect for those looking for a little inspiration to include in their day and learn a simple, but impactful technique you will be able to master and re-create at home. This project is so great it works with all ages and comfortability levels with craftiness.  Bring your best friend, your date, or your whole family as all ages will enjoy this process!
WHAT'S INCLUDED :
Crash course in this simple and fun paper marbling technique with a creative guru on hand to answer questions or troubleshoot
Paper marbling instruction
Choose from a selection of heavy weight 12×18 watercolor sheets, as well as smaller sizes and various weights of papers, cards and envelopes
Access to all materials for marbling including pigments, masks, and extra stationary, postcards, and gift tags to work on as time allows
We'll post dates/times here when we schedule another workshop but in the meantime, request a date for a public or private workshop!