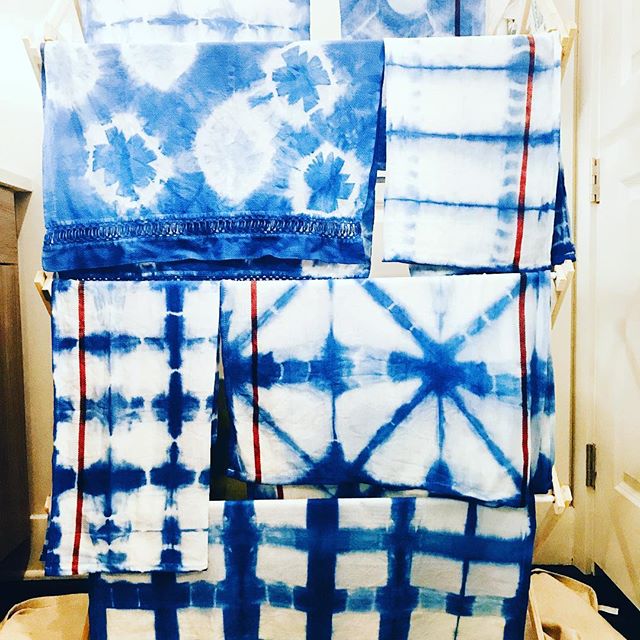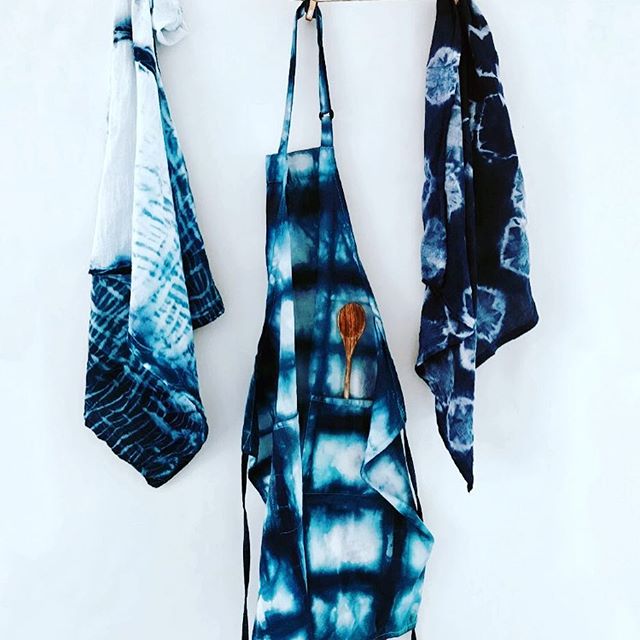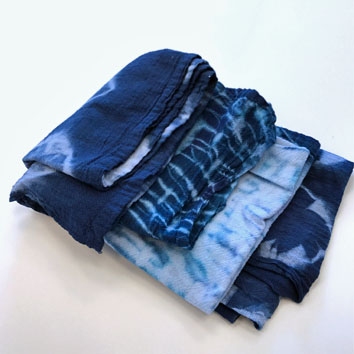 Indigo pigmented shibori fabric is seems like a quick trend but this textile design style has been around for centuries. Japanese shibori fabric  is a technique in which dye is controlled by various methods of resist that create stunning designs. It's a little like tie dye in its more basic form, but is much more controlled and deliberate in terms of creating a desired repeating pattern or effect.
In this workshop, we'll demonstrate several folding, twisting, tying & clamping methods; discuss the general process of preparing the fabric to accept the dye, the mixing and dye application process, as well as tips for successful rinsing + washing.
WHAT'S INCLUDED:
Two hours of instruction and experimentation with demonstrated folding techniques
Set of 4 natural cotton dinner napkins (with an option to purchase additional matching napkins during check-out to create a larger matching set)
Assorted fabric scraps for practice dying – you are welcome to bring additional small pieces of fabric from home to use as time allows.
Use of our shibori binding supplies: strings, bands, blocks, resists, and protective gloves.
Presoak soda ash + fabric dye bath
INTERESTED:  
Request a date for a public or private workshop!