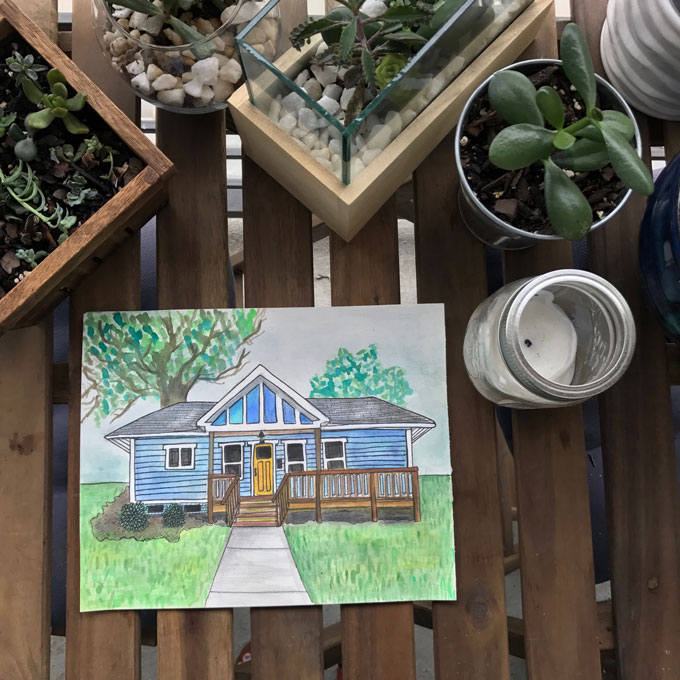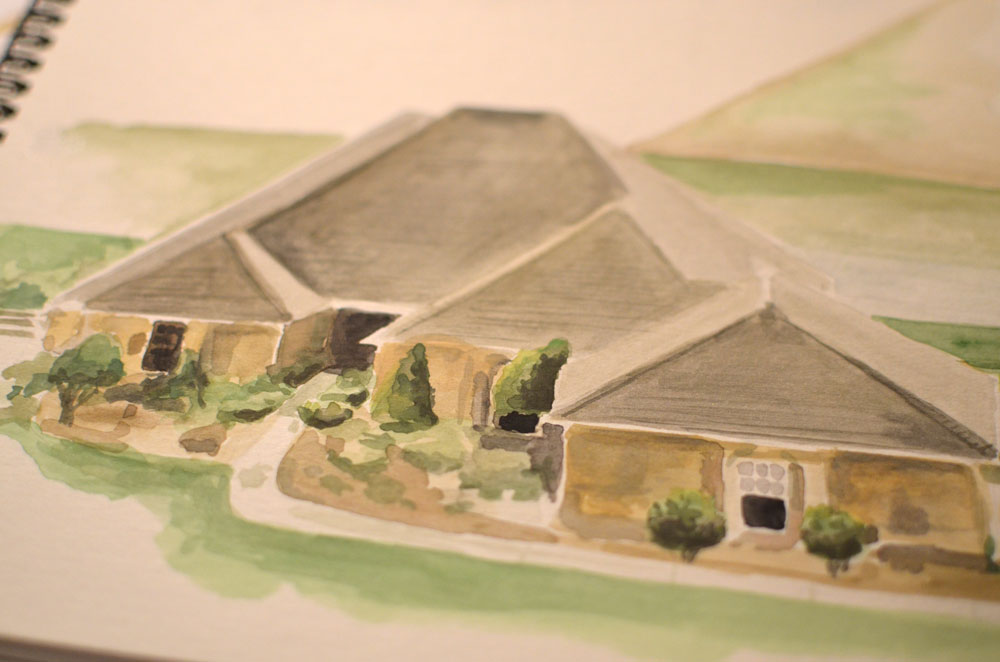 Home is where the heart is, especially when you paint a one of a kind portrait of a house important to you or a loved one!
Watercolor painting is a flexible and forgiving style of art and this workshop is a great opportunity for you to learn the basics of watercolor technique, to have fun in this low pressure class, and to create a painting that celebrates the special place you call "home"! The finished paintings that come out of this class are perfect to frame and hang on the wall of your home, or as a thoughtful gift for a loved one or the newlyweds.
In this class we'll introduce you to the properties of watercolor paint, brushes & papers as we facilitate teaching everyone how to watercolor & illustrate a portrait of their house!
All skill levels welcome!   Don't be intimidated by the idea of drawing a realistic home from scratch!  We'll send you a link to upload a front view of your house and we'll bring a lightly outlined sketch to the workshop for you on mid-weight watercolor paper (thanks to a little digital magic!). Approximate portrait size will be between 5×7 and 9×12, depending on your preference.
Interested? Request a date for a public or private workshop!