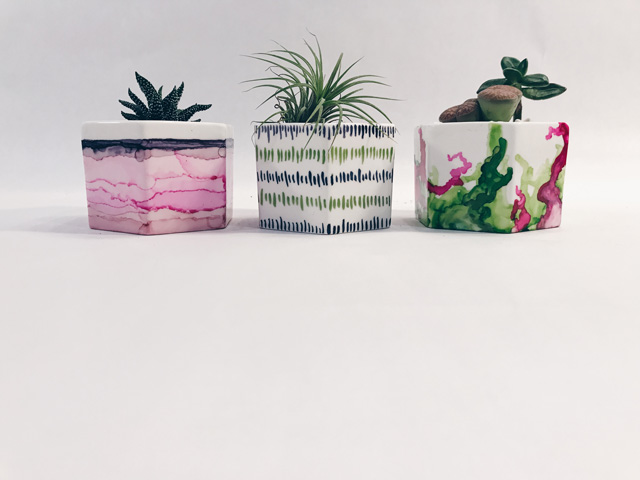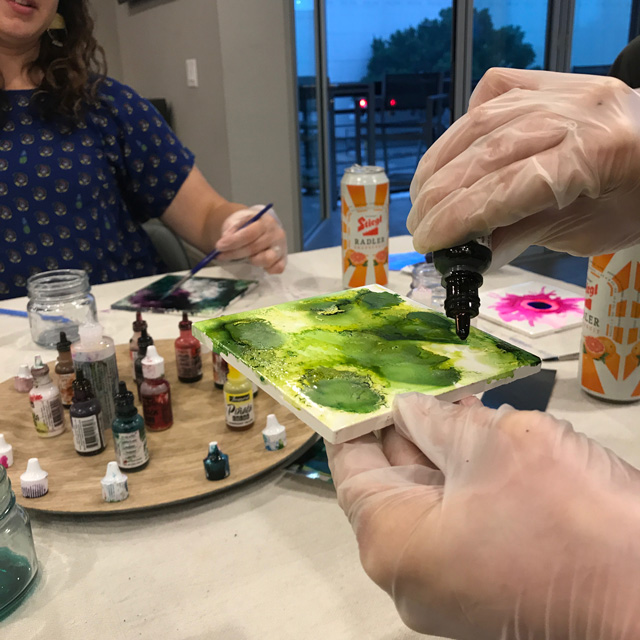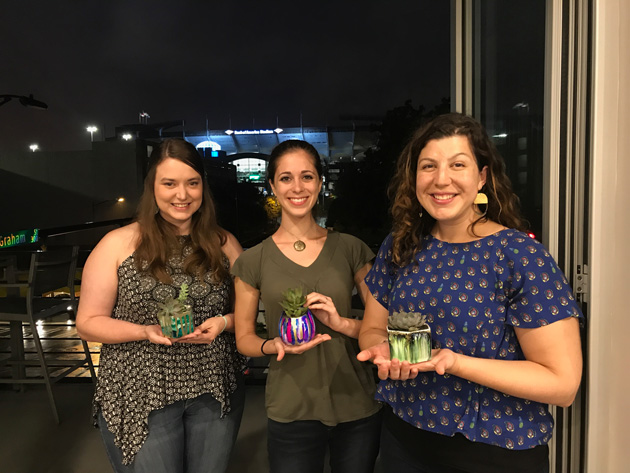 We are literally obsessed with alcohol inks and after you get your hands on this gorgeous pigment- you will be too!  At this workshop, our creative guru will give you an introduction of all materials, including how to safely use the inks, we'll demo techniques & you'll dive in to create your own inked ceramic planter.
If you're not already familiar, alcohol inks are highly saturated, fast-drying inks that are used on non-pourous surfaces, including glass, metal, plastic, ceramic, stone, leather, polymer clay and more. They move and blend easily and dry super fast! They are unparalleled for vibrancy as well as transparency. Once dry, the inks are impervious to water, they clean up with rubbing alcohol and re-wet themselves, allowing for unique effects and techniques not easily achieved with water-based systems.
WHAT'S INCLUDED:
A two hour workshop that includes alcohol ink* instructions & techniques
A practice ceramic tile to explore various painting methods.
Your selection of a ceramic painting surface from our curated supply of planters, bowls, containers, and vessels. (

 If you have another ceramic surface you would like to play or practice on, as time allows, you are welcome to bring any thrifting finds you may have lying around!)

Use of our alcohol ink color palettes, brushes, and blending solutions
Soil & planting supplies and your choice of succulents to plant
A note of caution:  *Alcohol inks emit fumes (very similar to the smell and intensity of rubbing alcohol).  We'll be working in a well-ventilated area with gloves, but if you have sensitivities to this sort of thing, this workshop may not be for you.  The vapors could cause irritation to lungs, skin & eyes.
To get a little more inspiration, take a peek at some projects our teen students created at small hands big art  using alcohol ink. You will also enjoy creatively stalking a local Charlotte artist who is a master with this medium (check out our blog post about her here!) – we can't put the stuff down! 
INTERESTED?   Request a date for a public or private workshop!