Who doesn't love the quiet simplicity of winter birch trees in a snowy field, with their delicate peeling bark, cool wintery colors, and abundance of interesting textures?
This acrylic painting workshop is perfect for beginners with little to no painting experience (yes!  believe it or not!!) and those who want to get their creativity on with friends in a low-pressure environment!
We'll be working with high flow acrylic paints, on 12×24 wrapped + primed canvas.  High flow acrylic paints, when used wet, mix and blend almost like watercolor, but they dry quickly and are permanent & long lasting.  They can also provide beautiful opaque color.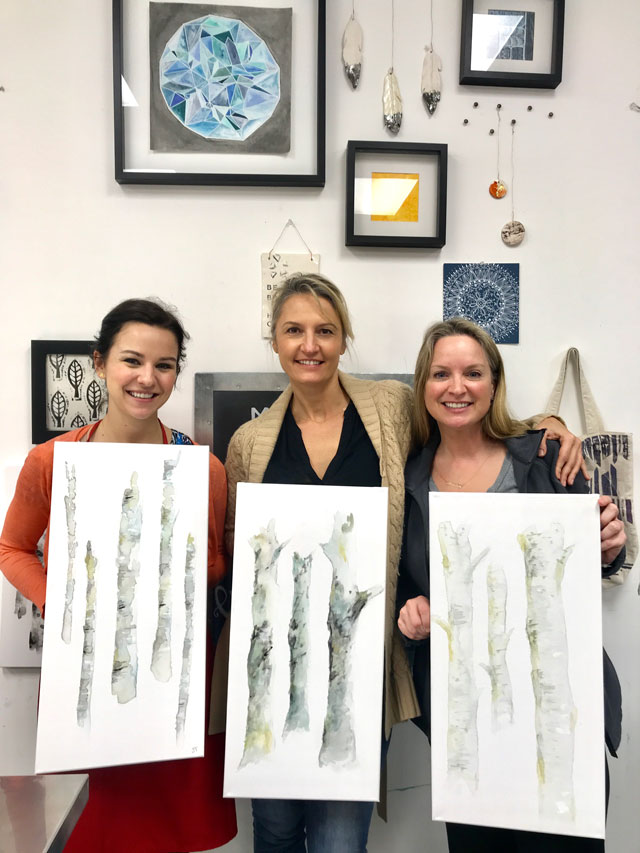 We will teach a surprisingly easy wet-on-wet technique to build up lights & darks, and how to use movement to facilitate mingling and blending the colors to create texture and visual interest.
The beauty of these birch trees is not necessarily in the details, but rather in what you don't see (the white bark is the absence of color, not white paint).  There is a bit of restraint involved with this technique, so we'll teach you how to know when to stop and move on to avoid over-working your painting.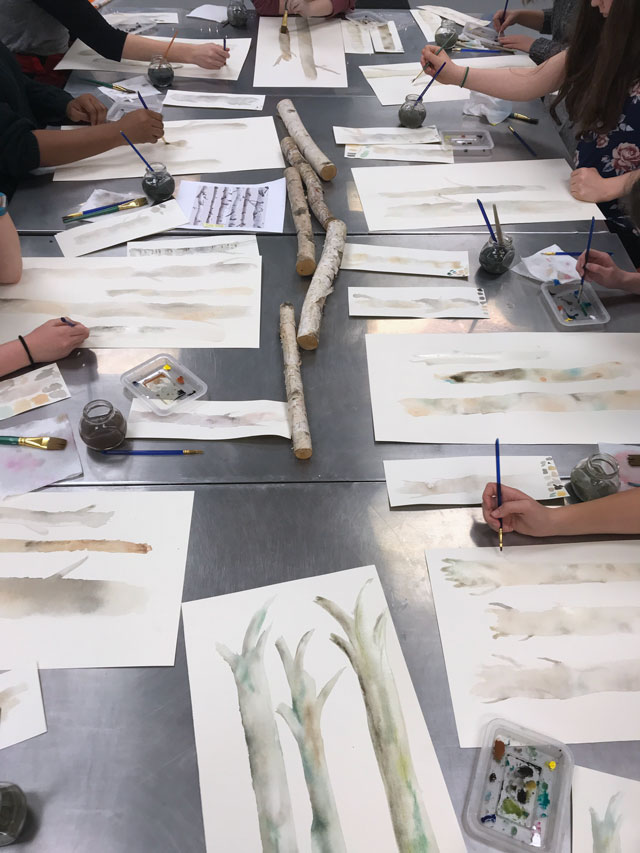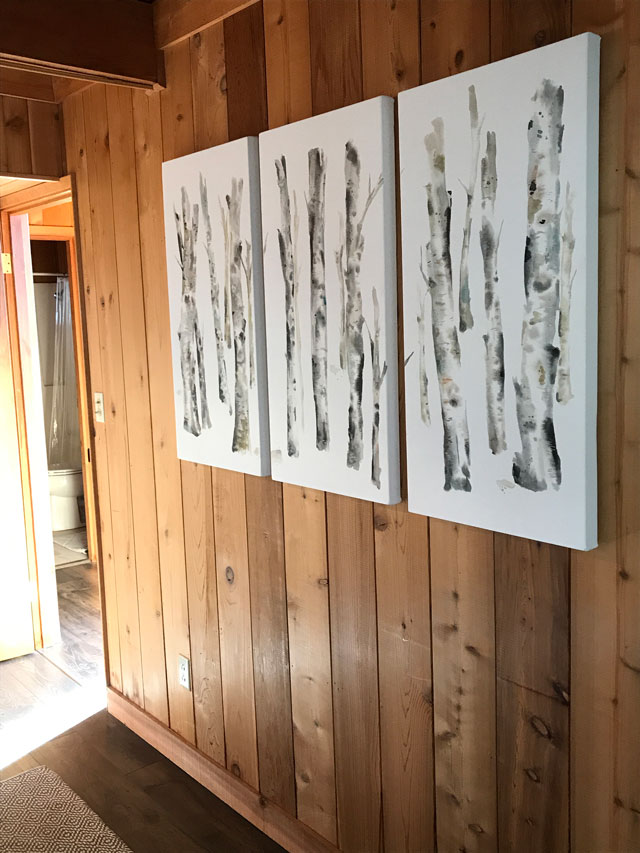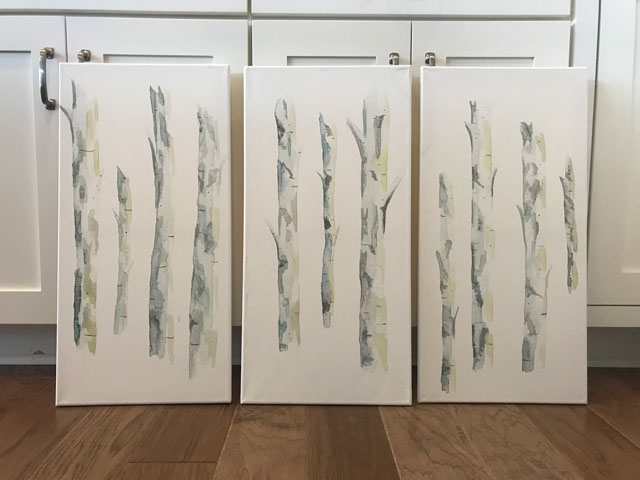 Our creative gurus will demo the paint, tools, and techniques, after which you'll be free to explore your own style and create at your own pace.  We'll be circulating as you work to provide one-on-one coaching and guidance as needed.
Choose from a diptych (2 canvases) or triptych (3 canvases).
We'll post upcoming dates here when we schedule another workshop but in the meantime, request a date for a public or private workshop!