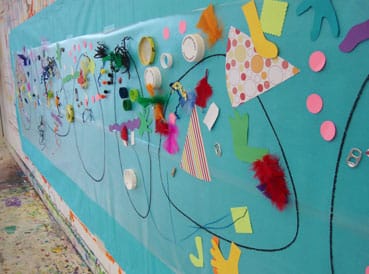 We love to tout the virtues of ordinary household contact paper as an art medium for toddlers (available at any home goods store, with the shelf liner). The possibilities for clean, sticky fun are endless! This Sensory Toddler Art is super easy and loads of fun!
In our toddler classes this week, we set up a giant "Sticky Face" wall, along with an all-you-can-eat smorgasbord of colorful & interesting do-dads that the kids could stick on the faces for facial features. ~ Bottle caps, buttons, pom poms, random construction paper body parts (a sticky face isn't complete without a single hand or foot protruding from it, now is it?), squiggly mouths, teeth, mustaches, yarn & crinkle paper for hair, etc. You get the picture.
Inspired by one of the most addicting iPad apps you will ever download, Faces iMake, this is a creative "treasure hunt" project that gets the little ones on their feet and moving, while helping them learn their colors & shapes and expand their vocabulary. "Hey! This guy needs an ear! Can you go find a YELLOW FEATHER?" "What?! This crazy lady needs a fancy earring for that big ear, can you go find something SHINY?"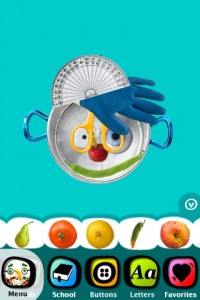 I won't lie – contact paper has a mind of it's own, and peeling off the backing and taping up two 15′ long rows on a wall sticky side up felt something like wrestling an anaconda. Let's just say it's probably not a job that you want to do when small children are within earshot.
Another cool thing about this project is that most of the stuff you stick on the contact paper easily peels off (which is kind of a fun project in and of itself), so you can re-use it over again!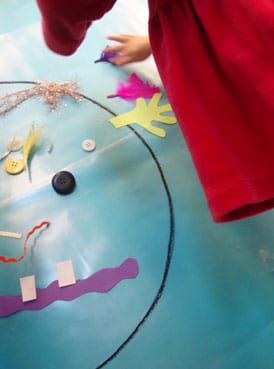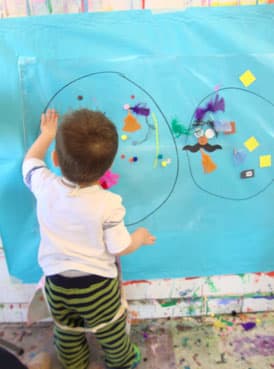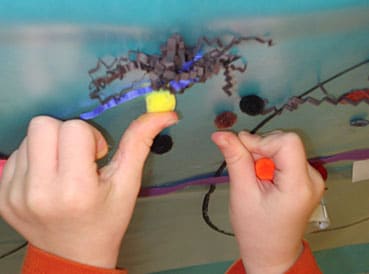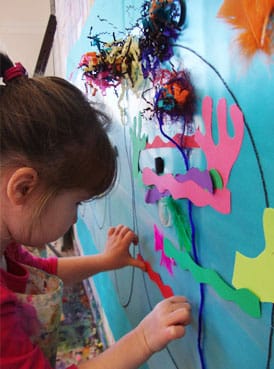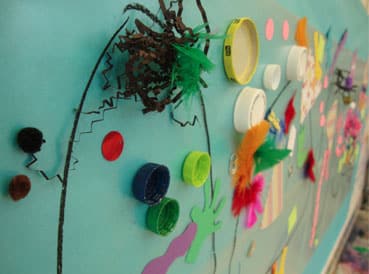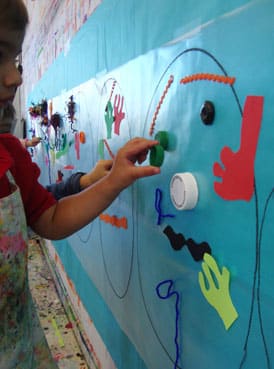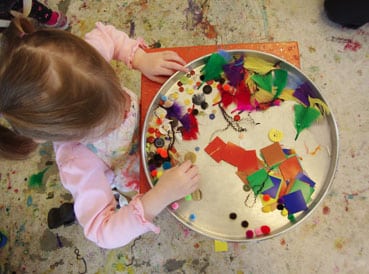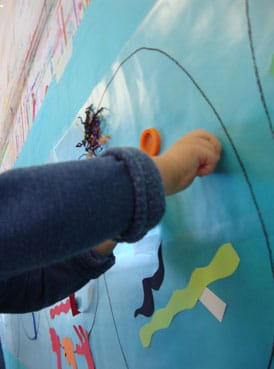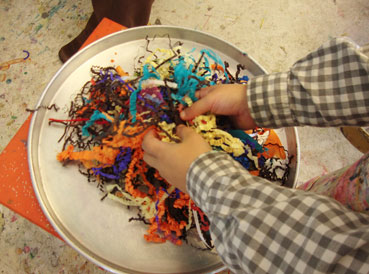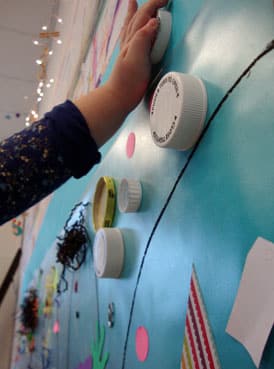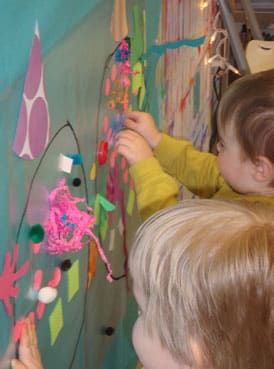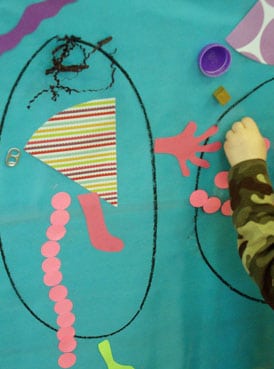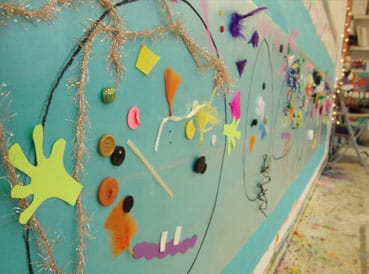 More Fun Sticky Walls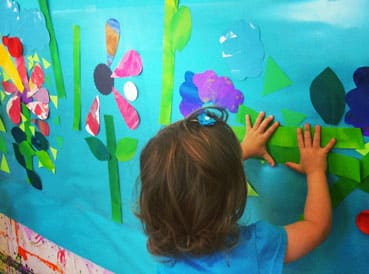 Spring Flower Sticky Wall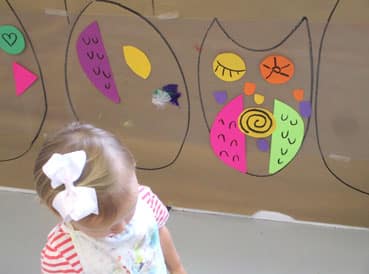 Owl Sticky Wall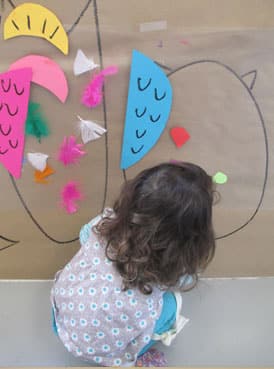 Owl Sticky Wall