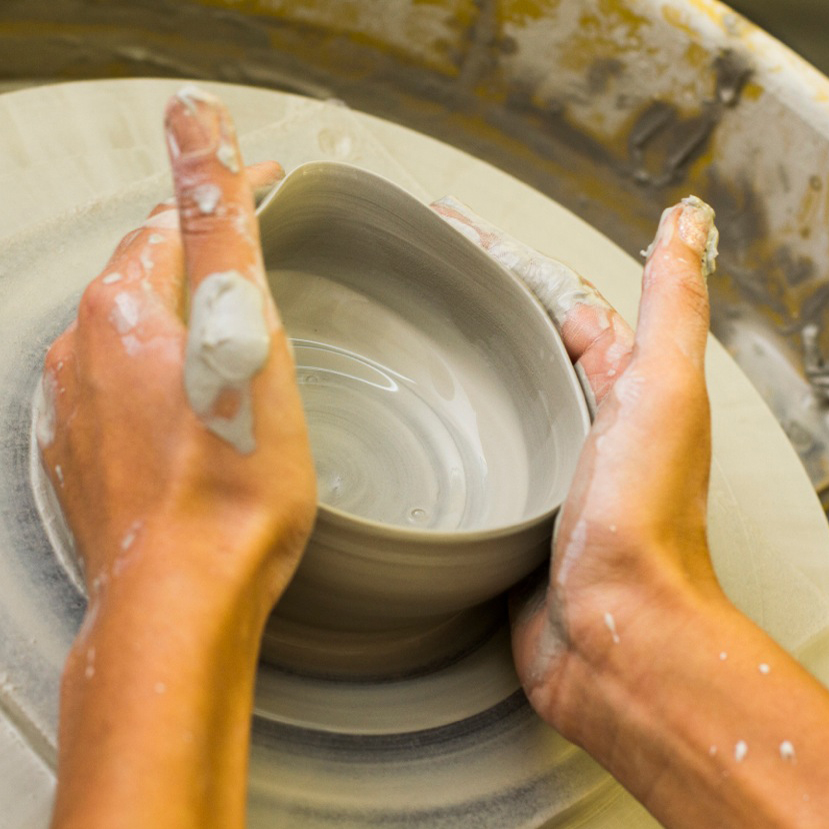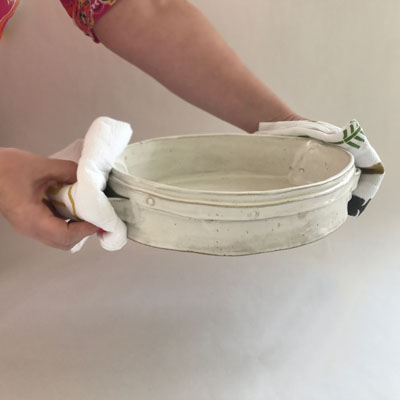 Nothing says homemade like the smell of a hearty casserole or the sight of a beautifully baked pie served in a custom ceramic baking dish creatively designed & hand sculpted by Y.O.U.
These rustic baking dishes evoke a sense of modern handmade goodness fused with culinary love and are the perfect way to show off your candied yams or pecan pie at your Thanksgiving table.  They also make lovely hostess or wedding gifts! We'll inspire you with creative ideas, provide the supplies, instruct you on techniques and let you dive in and get busy; all skill levels welcome!
During this ceramic workshop, you will roll up your sleeves and learn to hand-build your baking dish from a clay slab.  You'll learn the various stages of clay, experiment with textures and design as you create in a laid back, fun, social atmosphere.  You'll learn creative ways to apply texture as a design element, using materials pressed into the clay, or building raised texture using liquid slip.  You'll also learn techniques for applying color with under-glaze on the clean, white earthenware.
WHAT'S INCLUDED:
Two hours of ceramic hand building instruction & demonstrated techniques
Use of clay, ceramic & stamping tools, and glazes (lead-free + dinnerware safe )
Kiln firing service
Interested? Let us know and request a date!