Our next door neighbor, Switchin' Kitchens, is notorious for running over with some oddball item and asking us if we can make something with it (the answer is always "Yes!!!" even though we usually have no clue WHAT on earth we will do with them!).  A few weeks ago we inherited a gravity-defying stack of these brand-new heavyweight plastic "salad bar" type containers.  At first we were thinking "planters" of some sort, but we loved the way the light reflected through them, so we just sent them home for the kids to decide what little treasures these beautiful upcycled containers will hold.
For the morning group, we drew graphic lines and shapes, painted with acrylic, and sealed them with a heavy coat of Mod Podge the next day.  It was a challenge getting the kids to paint on the outside of the container, and not on the bottom (which a lot of the younger kids saw as the "top"), but in the end, it didn't really matter where they painted – it just made them that much more interesting.
For the afternoon campers, we went the old-school tissue paper decoupage route.  They layered colored tissue paper with watered down Mod Podge, and then coated the inside with Mod Podge and super-fine glitter.
We loved both of these designs!  We'd love to hear which upcycled container you prefer!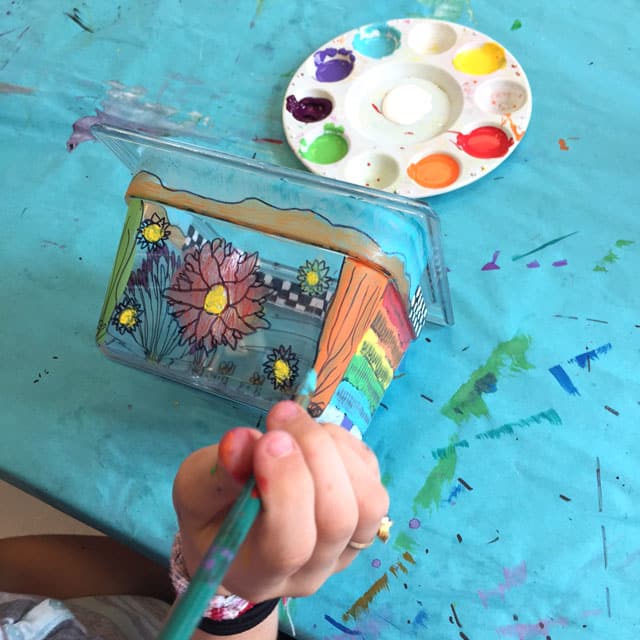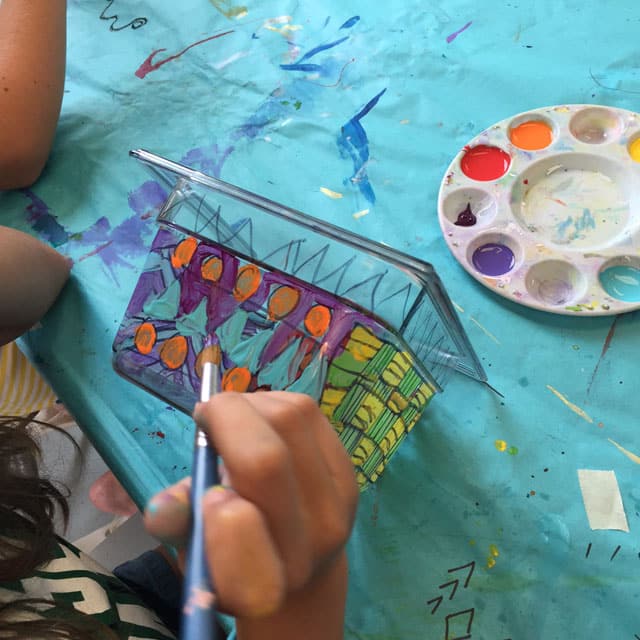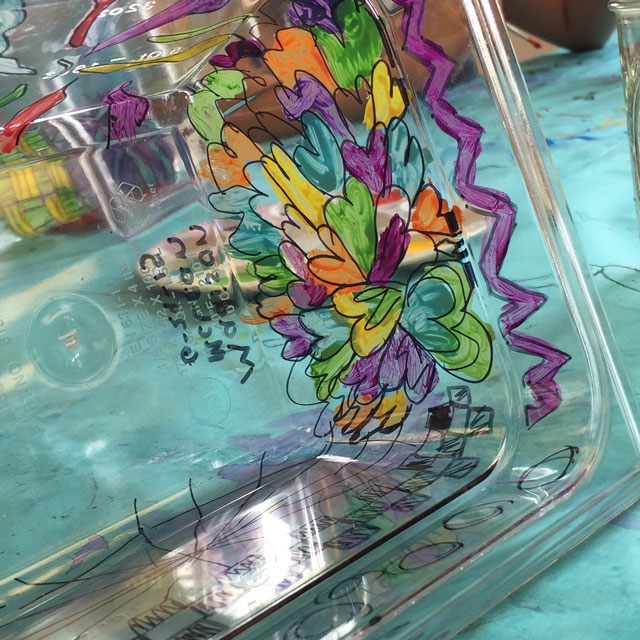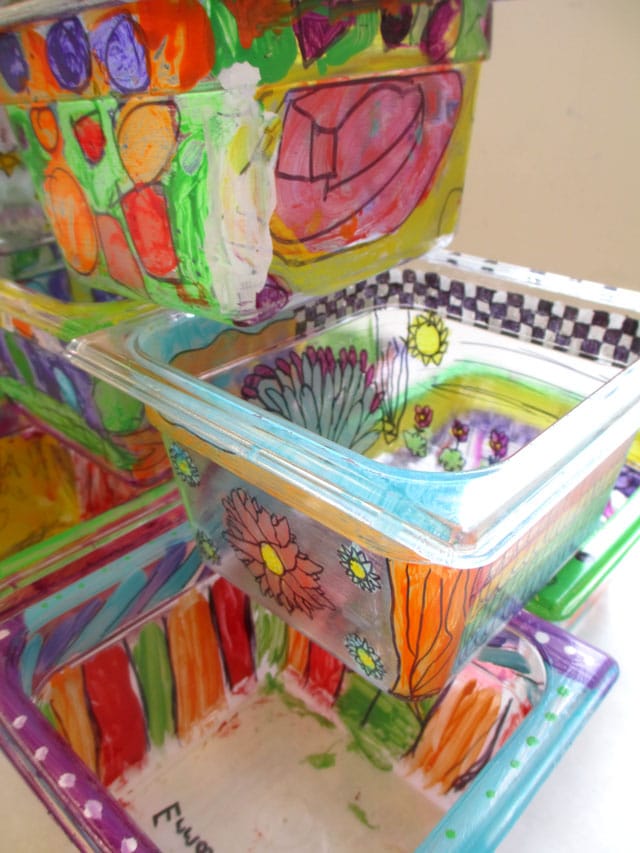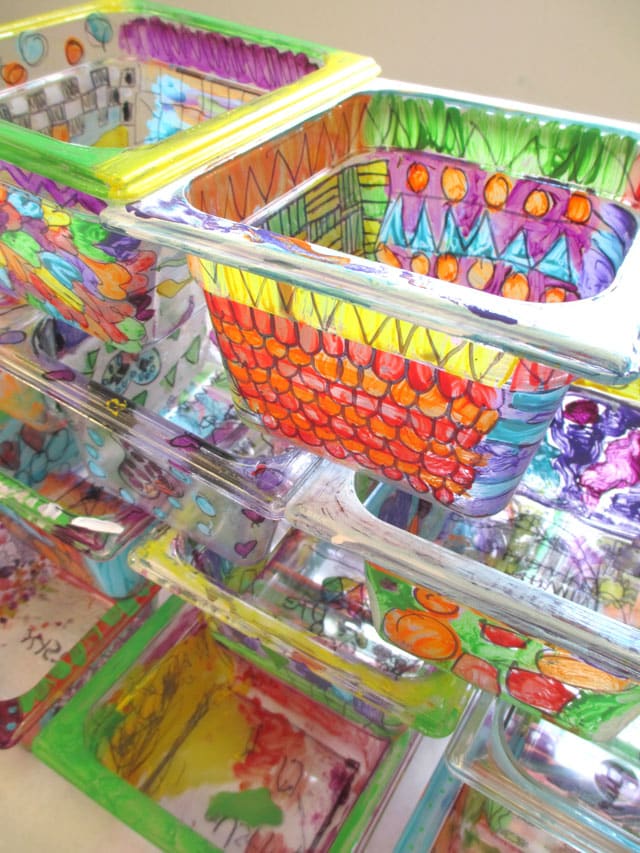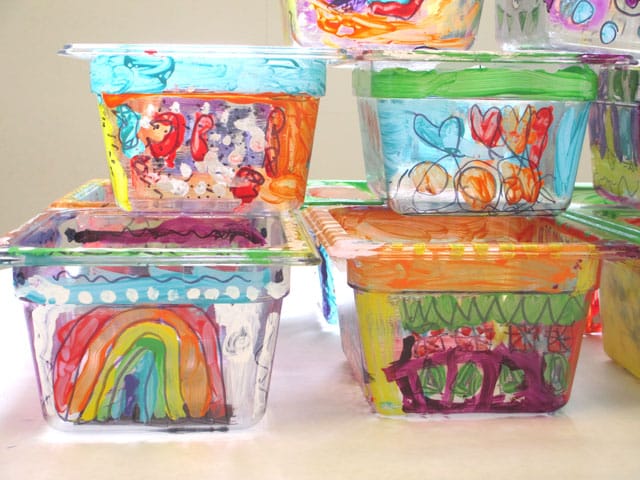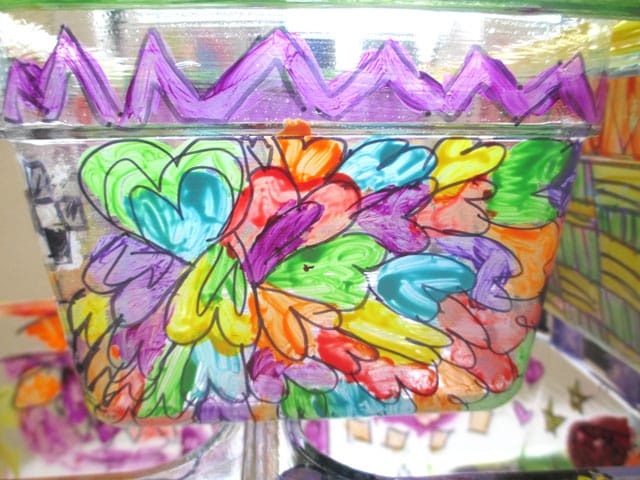 Afternoon campers decoupaged with tissue paper & Mod Podge: