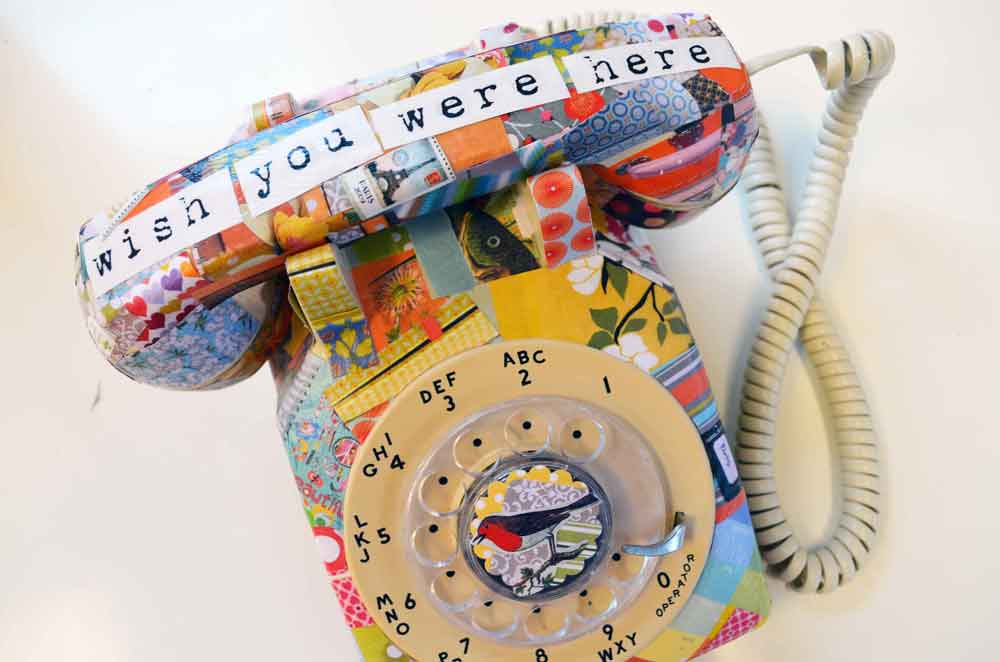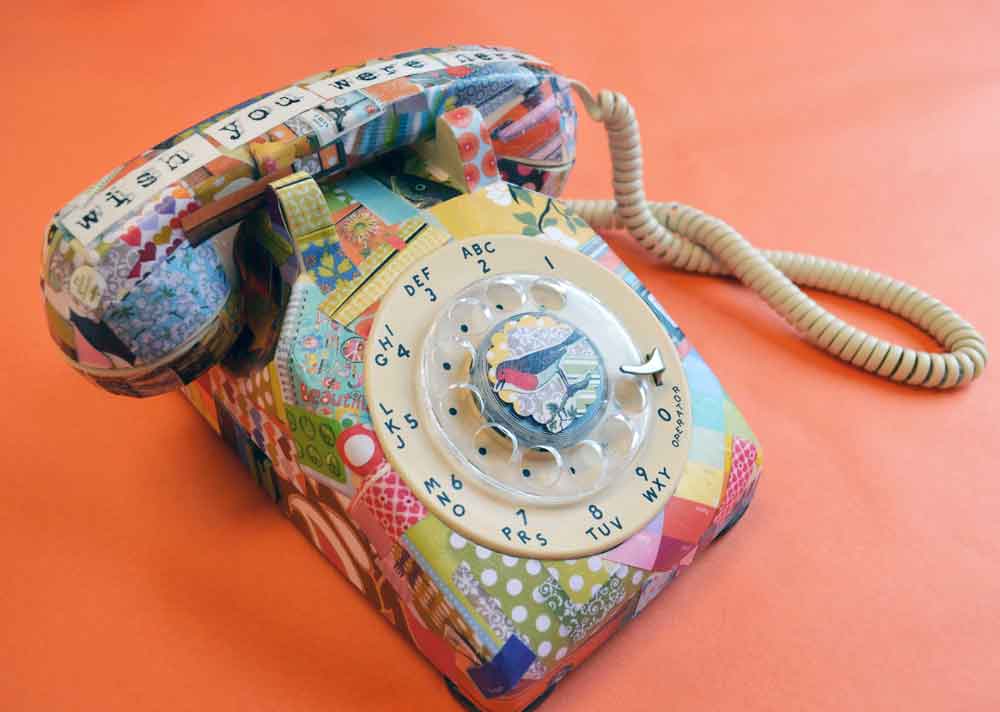 The kids in the studio do not believe us when we tell them this, Decoupage Telephone, is a real telephone!  I regale them with nostalgic stories about how in the old days, before computers or video games, instead of doing your homework you could fill hours every afternoon crank calling boys from school or random strangers to ask if their refrigerator was running.  When that got old, you could dial "Time" and a friendly woman's voice would announce the – yep – time!  Right down to the second (fascinating!). There was also a magic number you could dial to make the other extension in the house ring. Hours of fun!
You had to memorize your friends' phone numbers.  When I put my finger in the dial, I can actually remember several of my friends' numbers from when I was seven!  You answered the phone when it rang because if you didn't, you would never ever know for as long as you lived, who had tried to reach you that day.  There was an annoying sound called a "busy signal" to let people know that you were, um…busy.  Other people in the house could quietly pick up another extension and listen in on your conversations.  You could do the same.   No one's butt ever dialed someone by accident, or left cryptic six minute voice mail messages for them.  Life was simple then.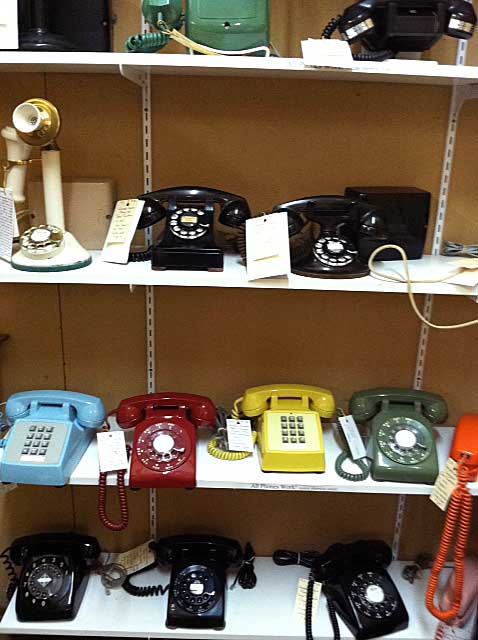 Imagine my delight when stumbling upon this stall at Sleepy Poet Antiques a few weeks ago!   We love to decoupage around here, so what better way to turn a little relic of from a bygone era into a nostalgic piece of art!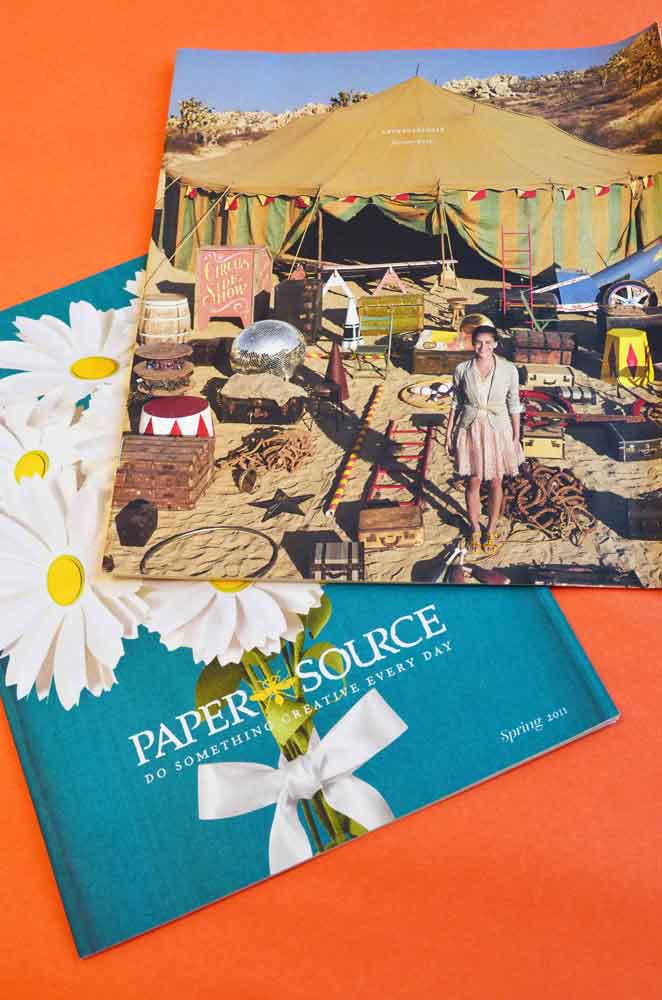 You Need:
Something old that you think would look cool decoupaged… clock, telephone, etc.  We recommend just looking around the house, or if you buy something , look for inexpensive items – nothing that is worth any substantial value, since once you Mod Podge it, it will only be valuable to you!
Mod Podge
Soft brush
Decorative papers (I love to save

Paper Source

and

Anthropologie

catalogs!).  The phone above was covered with just snippets from one Paper Source catalog!
How to Do It:
Start by cleaning the object you're going to decoupage to remove any dirt, grease, etc.
If necessary, you might have to take it apart a little bit and then put it back together after it's dry, but usually you can just work around the curves, etc.
Working in small sections with one piece of paper at a time, apply a liberal amount of Mod Podge to the item, affix the paper and rub it with your fingers to get out all of the air bubbles, and then apply another layer of Mod Podge.  We always tell the kids that if their fingers are not glue-y, they are not doing it right!   Continue the process (glue, paper, glue), overlapping the papers so there is no gap, until the object is completely covered.
Mod Podge dries fairly quickly but you should allow 24 hours to dry thoroughly before touching.