Here are our Tween + Teen Art Class Highlights (9 – 14yr. old students) in recent weeks!
Tissue Paper Collage
These geometric inspired tissue paper collages came out spectacular! They were relatively small so they posed a challenge in that students had to work with very tiny slivers of tissue paper, delicately layering to build up the right depth of color. We used liquid starch to decoupage the tissue paper onto heavyweight watercolor paper. Students completed them with very subtle watercolor pencil details for the branches, feet, and sky. Beautiful!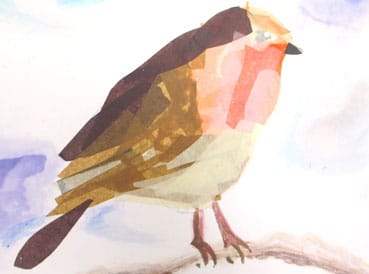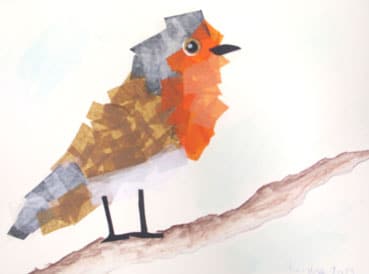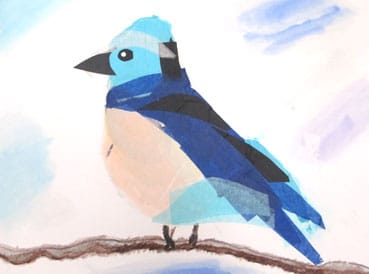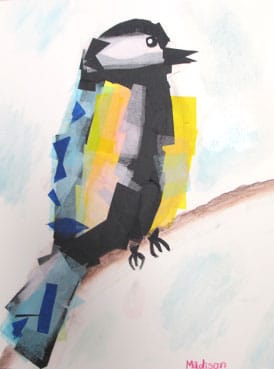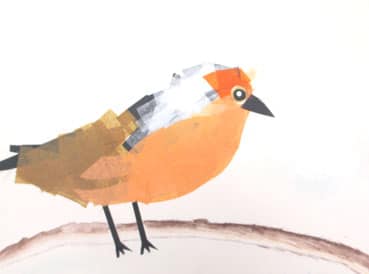 Monochromatic Deer
These monochromatic deer were a fun departure from some of our more traditional painting lessons. We loved the contrast of the white acrylic on cardboard.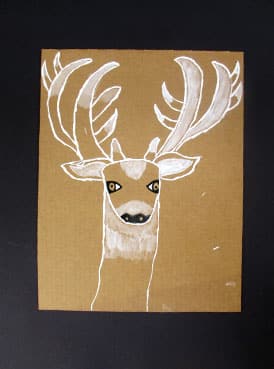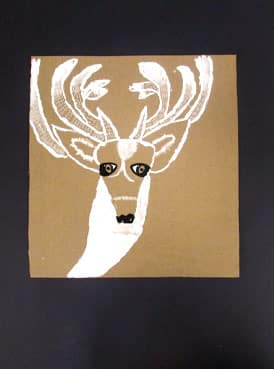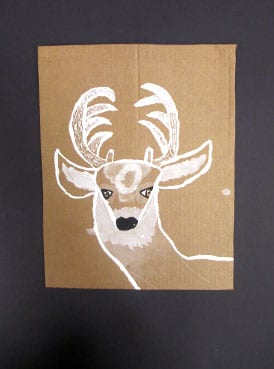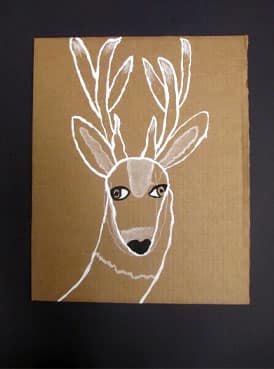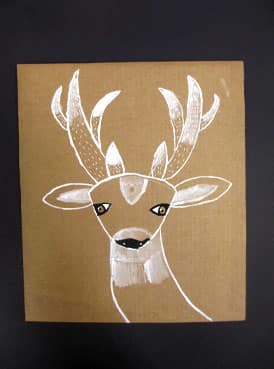 Watercolor Study
Students learned to work with wet paper, working quickly with a light hand to build up the the shades by starting with the lightest colors and gradually getting darker. It was also challenging in that they had to mix the colors quickly. They turned out fabulous – very impressive!